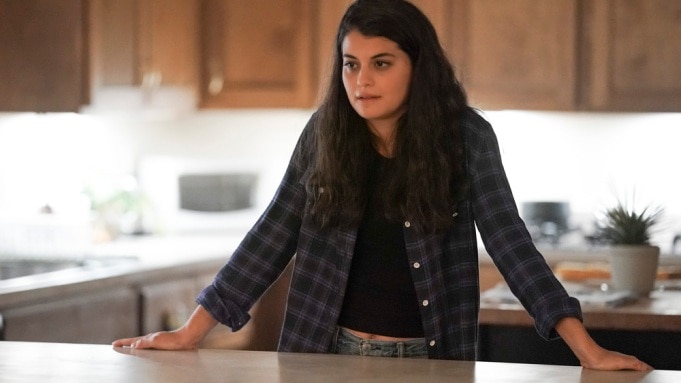 In one of the first television shows of 2022, Sofia Black-D'Elia plays Samantha Fink, who has an epic meltdown that results in her being forced to move back home to her overbearing mother to sober up and avoid jail time. The cast is littered with newcomers and veterans such as Ally Sheedy, Rebecca Henderson, and Sasha Compere who have a solid mix of great movies in their filmography. This list will examine the five best movies involving the cast of the new Hulu series, Single Drunk Female. Each of the movies has ten or more favorable reviews. The only features exempt from this list are animated. Let's get started with the first movie.
The Breakfast Club
In this John Hughes classic, five high school students with different cultural backgrounds must endure a Saturday detention under a power-hungry principal. The group entails rebel John, princess Claire, outcast Allison, brainy Brian, and the jock, Andrew. Each member of the group shares their side of the story, highlighting the different worlds that they live in and whether the school will ever be the same. Hollywood doesn't particularly have the strongest track record when it comes to writing roles about adolescents; however, John Hughes was one of the rare filmmakers that understood them and the worlds that many teens live in. It's a nice character study of all walks of life and it's a rare film that dives into the insecurities and issues of teenagers without making snap judgments about them.
WarGames
In this witty and clever action/thriller, high school student David Lightman unknowingly hacks into a military supercomputer and starts a game of Global Thermonuclear War and manages to get the supercomputer to activate the nation's nuclear arsenal in response to his simulated threat as the Soviet Union. Once Lightman realizes his mistake, the hacker must find a way to stop a possible World War III. WarGames could've easily gone off the rails with its preposterous premise, but the film thankfully doesn't take itself too seriously and is actually a fun diversion thanks to a surprisingly sharp script jammed packed with fresh and original ideas. WarGames wisely avoids being a propaganda piece that doesn't dumb down its message or story for its PG audiences. A good film elevated by strong direction and a solid cast.
Little Sister
This insightful little indie family drama follows a young nun named Colleen, who's avoided all contact with her family until an email from her mother announcing the return of her brother sparks a visit back home to Asheville, N.C. Instantly, Colleen is reminded of her old goth/metal days when she finally returns, and though her parents are happy to see her, there's still an awkwardness and uneasiness over reminiscing about the past. A fun, though often dark and quirky dramedy with a new voice in terms of the subject of change and reconciliation. Addison Timlin gives a strong performance as the lead, perfectly capturing Colleen's awkwardness and charm with a raw and nuanced performance that elevates her character. An underrated gem that highlights the greatness of independent features.
Mickey and the Bear
This heartbreaking and compelling coming-of-age story centers around a Montana teenager who has a rocky, but loving relationship with her veteran father. In the search for her own truth and identity, Mickey risks her family to finally understand the world that she wants to be in. Mickey and the Bear manages to deeply examine the lives of flawed human beings and it doesn't hold back on its sensitive subject. Since the story feels so raw and genuine, it's hard to not get invested into these characters and feel every ounce of pain, sadness, and joy that they go through. First time director Annabelle Attanasio's confident and sensitive direction is rewarded with superb performances including the central character, Mickey, played by Camila Morrone.
Werewolves Within
Forest ranger FINN and postal worker CECILY come together to try and keep the peace in a small town of Beaverfield, but a mysterious creature ends up causing chaos and turmoil in the community. Werewolves Within manages to subvert expectations by creating an original horror comedy that introduces fresh ideas into a well-worn genre. Sam Richardson and Milana Vayntrub are a fantastic comedic pair that elevates the strong script, and this indie gem showcases that you don't need a huge budget to create a horror classic. One of the most surprising features that came out in 2021 that manages to be charming, sweet, scary, funny, and unpredictable, a rare meta feat that hasn't been seen since 2012's excellent Drew Goddard vehicle, The Cabin in the Woods.
Tell us what's wrong with this post? How could we improve it? :)
Let us improve this post!