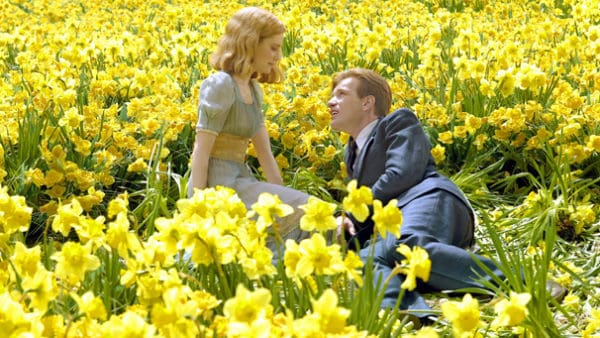 Tim Burton is one of the most famous and celebrated of all contemporary American filmmakers. His unique aesthetic and off-the-wall storytelling capabilities have given cinema goers such classics as Beetlejuice (1988), Edward Scissorhands (1991), Batman (1989) and Batman Returns (1992), and Sleepy Hollow (1999). Burton developed his unique style during his years as an animator in his youth, which coincidentally included a brief stint as an animator for Walt Disney Feature Animation in the early 1980s. His style was not well-suited to the family/kiddy style preferred by the House of Mouse, and thankfully for us all, he naturally branched out into live action filmmaking in the mid-1980s. Everybody has their favorite Tim Burton movie, and the titles are almost always the same. Which brings me to this headline–there are many Tim Burton films that deserve wider attention outside of his mainstay classics. Many of these underrated Burton gems failed at the box office for one reason or another. But more likely, they may have failed to catch on to audiences for a variety of other reasons as well. Certain Burton films tone down his more wacky and avant-garde sensibilities, but each of these Burton-lite films manage to stand alone as superb films, and this reinforces the director's credibility as an all-around incredible artist–even when he steps out of his comfort zone. Here are 5 Tim Burton films that deserve a second look.
Pee Wee's Big Adventure (1985)
Tim Burton's first feature-length film, Pee Wee's Big Adventure is not an underrated film–it's a true 80s classic, but in terms of Tim Burton's direction and the evolution of his career after this, this is an example of a film that exists in the popular imagination with no real acknowledgment of Burton's direction of the film. In this sense, Pee Wee's Big Adventure could have easily directed itself. But if you pay attention closely, the movie's set design, atmosphere, and overall tone are quintessential Tim Burton. Pee Wee Herman is such an overpowering, entertaining character that it is easy to see why anybody else's contributions to this film were easily overshadowed. But when it comes to Large Marge, the dinosaur statues that come to life, Pee Wee's whacked out dream sequences, the interior of his home, which was the envy and fantasy of every 80s kid–it is then easy to see Burton's contribution to Paul Rueben's vision. Yes, the movie is a classic, but it is long overdue to start calling it a Tim Burton classic as well.
Ed Wood (1994)
Ed Wood is probably the most puzzling and unique movie in Tim Burton's entire filmography. It is unique simply because it is mostly a straight-laced, comedy/drama about the life and struggles of Z-grade cult filmmaker Ed Wood (Johnny Depp). There aren't any insane special effects in this film, and although the period (1950s) set design is superb, it lacks any of Burton's quintessential designs audiences had come to expect from one of his films. What the film does have is two fantastic performances by Burton mainstay Depp, who plays Ed Wood in one of his career best performances, and Martin Landau (who won an Oscar) playing an old, washed up, and morphine addicted Bela Lugosi. The film is bitingly funny, but most of all it is a love letter to the struggling filmmakers of the world. The film's message celebrates the offbeat and the profane–it never diminishes the unique brand of entertainment b-movie directors bring to their films. Ed Wood is very entertaining and at times, quite moving.
Big Fish (2003)
In 2003, riding high on the box office success of his Planet of the Apes remake in 2001, Burton chose to return to the real-world, avant-garde free style of filmmaking that worked so well for him with Ed Wood. But unlike Ed Wood, Big Fish would have several different fantasy sequences amidst the drama that allowed Burton to indulge in his wildly inventive imagination. The film was about the fragmented relationship between a father, Edward Bloom (Albert Finney) and son Will Bloom (Billy Crudup). On his deathbed, Edward tells several fantastical stories to Will and his new wife. His stories are almost all fantasy, the likes of which belong in fairy tales and tall tales, and this juxtaposition can be confusing to viewers upon first watch. Are we supposed to believe Edward when he talks about growing up with friends such as a witch and a giant–it is a Tim Burton movie after all–but Burton is making a subtle point with this film. He is exploring the themes between myth and reality and the need to use fantasy to escape from the pains of reality. The film didn't catch on in 2003, but is one of Burton's most poignant films.
Dark Shadows (2012)
In 2012's Dark Shadows, Burton decided to direct a feature length reimagining of the classic, gothic 1960s TV series of the same name. The film explored a wealthy, yet wholly supernatural New England family that manages to exist just like a normal and dysfunctional American, suburban family would. Not many people responded well to Dark Shadows, which is a shame because the film is incredibly funny at times. There are some problems inherent within this film, mostly that it has no real focus or story to tell, but the interactions amongst the cast of characters alone is reason enough to reevaluate the film.
Big Eyes (2014)
Another forgotten, and recent, Burton film was 2014's Big Eyes. This is another unique Burton film as it depicts a true story that involves an artist Margaret Keane, who for years throughout the 1950s allowed her husband (through his manipulation) to take credit for her celebrated paintings of subjects with huge eyes. Amy Adams as Margaret and Christoph Waltz as Walter Keane are fantastic in the lead roles. The film also conveys an important message about artistic integrity born out of jealousy and self-loathing on the part of Walter. Like Ed Wood, Big Eyes is a biopic, but its acting, directing, and message make it one of Burton's most important movies.