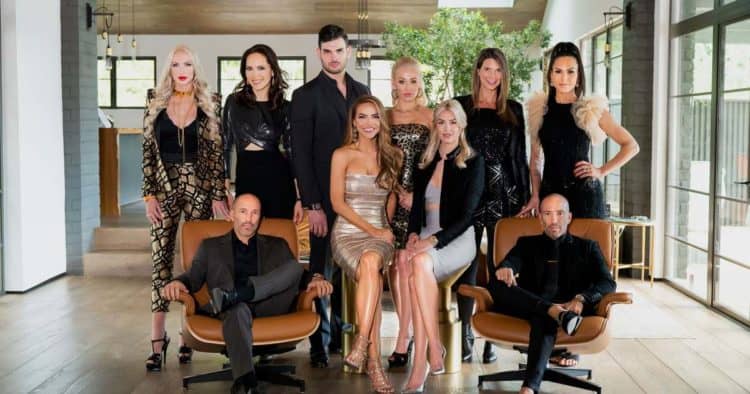 Reality television shows have exploded over the years. It has garnered a huge fanbase who just want to sit back, relax, and just be entertained. The rise of shows centered on the luxury real estate market have also piqued the interest of a lot of viewers. There is just something about observing the lavish lifestyles of people who just have too much money to spare. The series, Selling Sunset, is one that continues to make waves despite its four-season run. The fun does not stop there, as the show continues to be renewed one season after the other. The premise of the show follows the Oppenheim Group, a high-end real estate brokerage based in Los Angeles. The series revolves around the personal and professional lives of the real estate brokers who own and work for the company. Viewers are brought to see the most expensive properties that the brokerage handles, while at the same time given a closer look at the controversial stories of the people behind the company. After all, drama does look better with a luxurious backdrop. Here are five celebrities who we forgot made cameo appearances on the show:
5. Karamo Brown
We witnessed a Netflix crossover when Karamo Brown, another television personality who is also one of the Fab Five on Netflix's hit makeover show, Queer Eye, made a guest appearance on the series. Brown was seen house hunting with one of the show's most controversial brokers, Christine Quinn. The two toured a beautiful mid-century modern property in Los Angeles that was built in 1949. Unfortunately, Brown did not end up buying the house, but lucky for us, the tour served us some real estate eye-candy worth lusting over. You can't fake charm and rich history, and the house that was featured definitely had both.
4. Jesse Tyler Ferguson
We were caught by surprise to see the Modern Family alum make a brief appearance during Christine Quinn's jungle-themed baby shower that was featured on the show. The said event attracted a lot of attention and drama, and we did not expect to see Jesse Tyler Ferguson join in on the fun. The actor could have been easily missed if we did not pay close attention. He only contributed to a few seconds of screen time, as he was seen wandering around the lavish party. Ferguson and Quinn may seem to make unlikely friends, but if there is one thing the series has taught us, it is to never underestimate or judge a person solely based on what is projected onscreen.
3. Tarek El Moussa
The television personality has appeared a couple of times on the series as the better half of one of the firm's brokers, Heather Rae Young. We were able to be part of the duo's whirlwind love story, which also ignited a bunch of dramatic moments on the series that we admittedly find entertaining. The confrontations may seem shallow and unnecessary at times, but isn't that what makes reality television the guilty pleasure we never knew we needed? Tarek El Moussa is also no stranger to the real estate industry. He has co-hosted HGTV's Flip or Flop, wherein he partakes in flipping houses. Seems like he and his new bride are a matchmade in real estate heaven.
2. French Montana
The rapper may have just made an appearance via a Facetime call, but his participation played a significant part in getting his six-bedroom mansion listed under one of the brokerage's top brokers, Mary Fitzgerald. Seeing Mary tour the huge estate also made us feel as if we were watching an episode of MTV Cribs. Talk about nostalgia hitting us hard. Fitzgerald is one of the brokerage's favorites, and seeing her get the opportunity to represent French Montana adds another badge to her growing repertoire. Seems like Montana also trusted the right guys, as Fitzgerald successfully sold his 8,600 square foot property for a whopping $5 million.
1. Simu Liu
Simu Liu had a significant amount of screen time with one of the company's brokers, Chrishell Stause when he appeared in the Oppenheim Group's office to talk to Stause about his plan to go house hunting for a new pad that would fit is blossoming career in Hollywood. Apart from discussing Liu's real estate requirement, we could sense some flirtation going on between him and Stause, which made us question if their interactions were for real or reel. Whether they had success in finding a suitable property or not, we're pretty sure Stause had a ball from interacting with Liu. Now we fully understand what work and play feels like.