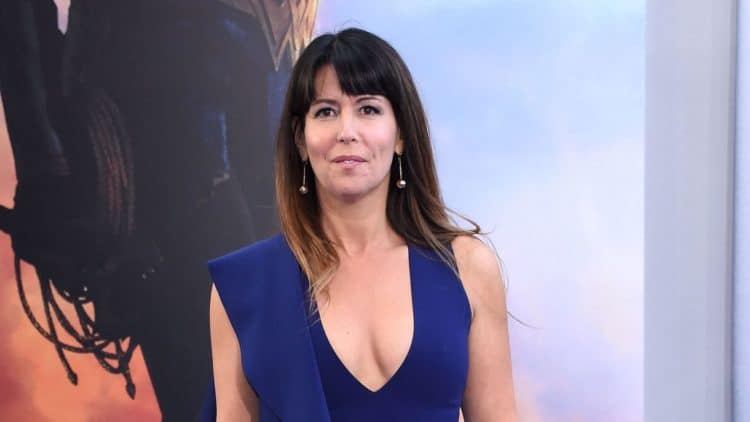 "Titane," the graphically sexual, violent movie that won the top award at the Cannes Film Festival, was directed by Julia Ducournau, a woman who also headed up another over-the-top horror movie "Raw." Her success as a director, especially in a movie genre that is dominated by men, made us want to look up a few other great movies directed by women. We found a bunch, but narrowed our list down to five. Whether you want action-packed adventure or a slower, character-driven movie, there's something for everyone here.
Here are five of the top female directors, and a few of the movies they have made that you should definitely put on your must-see list.
1. Kathryn Bigelow
Movie to watch: The Hurt Locker
Bigelow was the first woman in history to win a Best Director Oscar for this movie, which was a low-budget film about a bomb disposal team during the Iraq war. She even beat out her ex-husband, James Cameron, whose movie "Avatar" was up for the same award (they were both very nice about the whole thing). "The Hurt Locker" ended up winning six Academy Awards including Best Picture, and catapulted Jeremy Renner into the spotlight as an actor.
Synopsis: The movie follows SFC William James during the war. The sergeant was recently assigned to an Army bomb squad and is a maverick and he and his teammates fight often about his approach. While others on the squad just want to get through their last few days of duty and get home safely, Sgt. James takes huge risks that could cost them everything.
Other movies to watch: Bigelow directed several other movies that are worth a watch, including the cult classic surfing movie "Point Break," starring Patrick Swayze and Keanu Reeves. After "The Hurt Locker," her movie "Zero Dark Thirty" about the capture of Osama bin Laden also went on to be nominated for several Oscars.
2. Greta Gerwig
Movie to watch: Little Women
Gerwig has directed several fascinating movies lately, but "Little Women" is the one you can sit down and watch with the whole family. Greta Gerwig's interpretation of the book is fresh, with some new ideas about female authors and an excellent cast that includes Saoirse Ronan, Emma Watson, Florence Pugh, Eliza Scanlen, Laura Dern, and Timothée Chalamet. If you loved the book, the movie is wonderful…and if you haven't read it yet this may inspire you to do so!
Synopsis: The March women – four sisters and their mother – live together in a house in New England while their father is fighting in the Civil War. The movie follows the sisters' lives as they grow and figure out how to live on their own terms in a time where women are definitely expected to conform to certain ideals.
Other movies to watch: "Lady Bird," another Gerwig movie, is a coming-of-age dramedy that was nominated for several Oscars. It also stars Saoirse Ronan and Timothée Chalamet.
3. Patty Jenkins
Movie to watch: Wonder Woman
Patty Jenkins directed "Wonder Woman," which went on to become the all-time highest-grossing film ever directed by a woman. She also directed the sequel, "Wonder Woman 1984." She's currently working on a spinoff about the Amazons we met in the Wonder Woman movies. She's also scheduled to direct a "Star Wars" film in 2023 ("Rogue Squadron") which would make her the first female director of a "Star Wars" movie. However, she didn't get her start with superhero blockbusters. The first movie she gained attention for was "Monster" in 2003, which won Charlize Theron an Oscar for her role as a serial killer.
4. Amy Heckerling
Movie to watch: Clueless
Amy Heckerling directed a couple of high school-set movies – both "Clueless" and "Fast Times at Ridgemont High." "Clueless," based on the Jane Austen novel "Emma," is a hilarious teen comedy starring Alicia Silverstone. If you weren't around when it was released, you may find it extra hilarious to check out the fashions (which were over-the-top even then) and the giant cell phones. But the story still holds up, and the plot of a popular girl in high school using her social cred for good, not evil, is refreshing.
Other movies to watch: Heckerling also directed "National Lampoon's European Vacation," which I always assumed was a John Hughes movie. Turns out, he wrote it but handed it off to Amy to direct. Watching Clark and his family fumble their way through Europe is always a good time.
5. Sofia Coppola
Movie to watch: Lost in Translation
Although Scarlett Johansson had acted in movies before, this is the one that really brought her to our attention. Sofia Coppola's movie is about a friendship between a washed-up movie star and a wife traveling with (but neglected by) her husband. Although they both feel like fish out of water in Japan, they form a bond, and while they may never see each other after Japan, their relationship may impact both of their lives for good.
Other movies to watch: "The Virgin Suicides" is an older movie (made in the late '90s but set in the '70s) but a nice dose of teen angst if you're in the mood for that. "Marie Antoinette" is a fun one – if you watch for no other reason, watch for the costumes.
Did we miss any good directors or movies? Let us know in the comments who you'd add to the list!Patty Jenkins