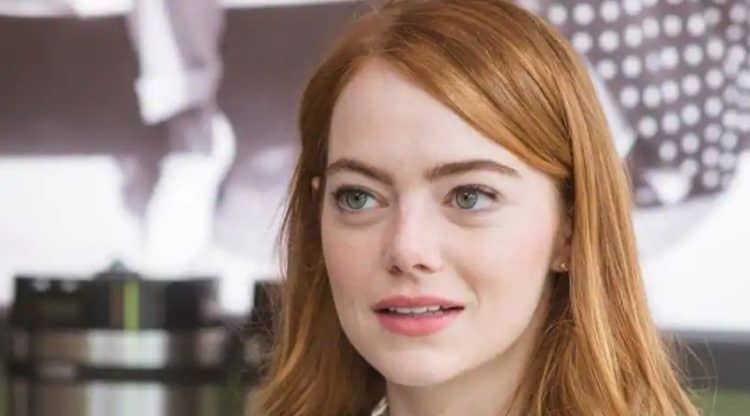 When making a film, not so many actors are aware of the magnitude of their role until the film hits the screens. It could be a flop, in which case they just have to move to the next one. Or, it could be a massive hit, propelling an actor to heights they did not even know existed. The 2000s gave us some of the best movies. The years also came with iconic stars who are way ahead in the game today:
Prior to becoming a household name, Gabrielle Union was a growing actress who'd appeared in films such as She's All That and 10 Things I Hate About You. It wasn't until 2000 that she broke out as Isis, the head of a cheerleading group on Bring It On. In an interview with Good Morning America, Union revealed that she did not give her character the deserved justice, and chose respectability over carefreeness.
Before we knew Kerry Washington as the ever-so-fierce character on the Shonda Rhimes hit show Scandal, she was in 'the wilderness' with regards to her career and had retreated back to her roots as an artist. Washington's acting journey began in the television film Magical Make-Over. In 2001, she rose to prominence following her role in Save the Last Dance. Speaking at a Parade Magazine Cover Shoot, Washington said of the film: " It was really exciting for me. It was the first time that I had a trailer and hair and make-up. I don't think any of us knew what a huge hit it would be."
As a thriving actress, Taraji P. Henson has made a name for herself as the tough-talking, broom-throwing Cookie from Empire, a role she terms as risky by all means, and she almost turned down. When she first moved to Hollywood, Taraji was 26, and, against all odds, acted her way into finding the role that made the most difference in her life; that of Yvette in John Singleton's Baby Boy. Baby Boy became a culture favorite, with Tyrese and Taraji being shipped as the perfect onscreen couple.
In 2004, Rachel McAdam's star shot through the roof when she starred in the Tina Fey-written Mean Girls alongside Lindsay Lohan, Tim Meadows, Ana Gasteyer, and Amy Poehler. The film, based on the book Queen Bees and Wannabes, was a commercial success and is still an audience favorite. Asked whether she thought the movie would become so big, McAdams said: " No. I must admit, when I read it I just thought it was one of the greatest things I'd ever laid my hands on. So, I did kind of have that butterfly feeling."
5. John Krasinski (2005)
The story of how John Krasinski got the role of Jim in The Office is hilarious. Krasinski let it be known that he really loved the British version of the show, and was hoping the American version would not be a flop. Unknown to him, he was speaking to one of the casting directors. He eventually got hired and the rest, as they say, is history. There can only be one Jim, and Krasinski made the best of the role.
When we first met Amber Rose Tamblyn, she was part of the cast of General Hospital. Later, she played the lead on Joan of Acardia and made a name for herself. In a 2003 interview conducted by one of television's most hardworking men, Regis Philbin, Amber mentioned that she was impressed by the show's concept since it was television like never before seen. A poised Amber was confident that the show would have an impact, and if her stardom is anything to go by, it's clear that she was right.
7. Terrence Howard (2005)
Terrence Howard's acting career began in the '90s when he played the role of Jackie Jackson in The Jacksons: An American Dream. Although Howard got his big break in Mr. Holland's Opus, he had to wait until 2005 to gain mainstream attention. Howard's role in Hustle & Flow earned him an Academy Award nomination in the category of Best Actor. The film proved to be a hit at the box office, grossing $23 million against a budget of $2.8 million. Terrence has gone on to play more daring roles, his most recognizable one being that of Lucious Lyon on Empire.
8. Elliot Page (2007)
Page's life as an actor began in 1997 when he was only ten years old. He appeared as Maggie Maclean in ABC's Pit Pony. Formerly known as Ellen Page, Elliot Page got a whole lot of public attention when he appeared in Hard Candy, where he played the role of Hayley Stark, a girl who placed a pedophile at her mercy. In 2005, Page got his big break in Juno, which was a financial success that was well-received.
9. Viola Davis (2008)
Viola Davis, in reference to her craft, says one thing: she is an artist. Making stories, for her, is a calling that began in a dilapidated living room when she watched Cicely Tyson in The Autobiography of Miss Jane Pittman. In 2008, Viola gained recognition for her role in Doubt, which earned her an Academy Award nomination for the Best Supporting Actress. Viola has since gone on to establish her own production company and is set to star alongside The Underground Railroad star Thuso Mbedu in The Woman King.
10. Emma Stone (2009)
Emma Stone has grown to be one of the world's highest-paid actresses. She holds, amongst several other accolades, an Academy Award and a Golden Globe Award for Best Actress. Her beginnings in the television sphere began through a reality talent search back in 2004. It wasn't until 2009 that her star really rose in the form of the Matthew McConaughey and Jennifer Garner-led Ghosts of Girlfriends Past. In a red carpet interview at the movie's premiere, Stone said the making of the film was very fun. While shooting, she got to do a lot of improv and change a few lines. Luckily for her, everything worked in her favor following the role, and she's a star in every sense of the word.
Tell us what's wrong with this post? How could we improve it? :)
Let us improve this post!