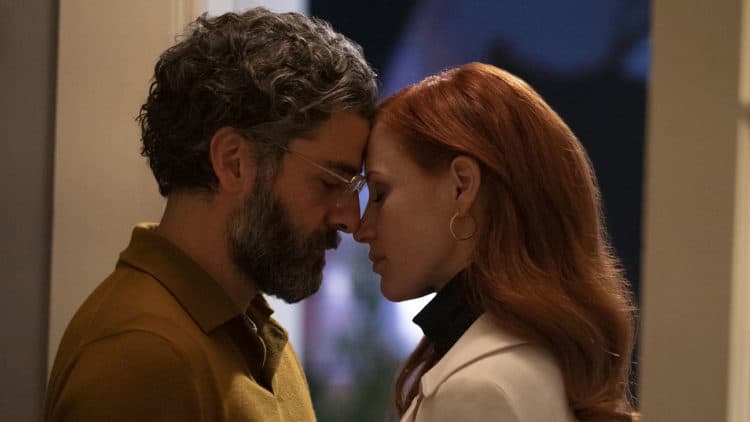 It's heartwarming to witness Hollywood actress, Jessica Chastain, finally get the recognition she deserves. The actress has been quite underrated for quite some time already, and it is about time for the spotlight to be shone on her. The love for acting has been flowing through Chastain's veins from a very young age. This passion was further cultivated when she entered the prestigious private arts conservatory, Juilliard School, to study acting. Good things certainly take time, and Chastain is reaping what she has sowed over the years. Here are five award-worthy performances starring Jessica Chastain:
5. Zero Dark Thirty
The action thriller was based on the decade-long international manhunt of Osama bin Laden, the leader of the terrorist network, Al-Qaeda, who was behind the tragic September 11 attacks in the United States. The film followed the search and discovery of Bin Laden's compound in Pakistan where he was killed in a military raid. Chastain portrayed the role of CIA intelligence analyst, Maya Harris, who was tasked to locate the terrorist leader. The scene where Maya confronted her superior about her requests to beef up surveillance operations on a detainee who could be the key to locating Bin Laden, as well as an appeal to give her the team she needs, showed how seriously she took her position. She was relentless in her search and was determined to leave no stone unturned. Chastain tackled the role with ferocity— we felt every tinge of intensity and subdued yet powerful emotions in her portrayal.
4. A Most Violent Year
Chastain's onscreen collaboration with actor, Oscar Isaac (Moon Knight), began in this crime drama, where in Isaac portrayed the role of Abel Morales, a fuel supplier who tries to protect his business and family amidst the treacherous society he was living in. Chastain starred alongside Isaac as Anna, Abel's wife. The scene where the couple had a heated exchange in their kitchen showcased their surreal acting abilities. Abel confronted Anna about her gun possession, while Anna stood firm on protecting their children no matter what. The decaying society that they were living in was taking a toll on their personal lives and relationship, and both characters were just trying their best to stay afloat.
3. Molly's Game
The biographical crime drama exposed us to the underground gambling world, as the film followed Molly Bloom, portrayed by Chastain, a woman who became a target of an FBI investigation for running an underground poker empire, which catered to high-net-worth individuals and VIPs. It was a thrilling eye-opener that gained critical acclaim for its screenplay and notable performances. Chastain was a revelation throughout the film. Her portrayal of Molly was intriguing and so entertaining to unravel. The court room scene where Molly awaited the verdict of her trial had us at the edge of our seats. Molly may have done some questionable things, but we still somehow found us rooting for her until the end. Fortunately for Molly, the judge decided that she did not commit any serious crimes, and therefore sentenced her to community service, a probation, and a fine. Not bad for the colorful journey she has been through.
2. Scenes from a Marriage
The much-awaited reunion of Chastain and Isaac happened in this HBO miniseries, which chronicled the tumultuous marriage of Jonathan, portrayed by Isaac and Mira, portrayed by Chastain. It brought us through different waves of emotions that explored falling in and out of love, the highs and lows of marriage, and life after divorce. Seeing Jonathan and Mira face the truth behind their crumbling marriage was painful to witness. They dug deep into realistic issues and ended up revealing more than they imagined. The heartbreaking scene in the hospital when Mira decided to have an abortion was difficult to watch. It was not an easy decision to make, and both characters were seen processing their emotions differently. Chastain and Isaac gave justice to their multi-faceted roles and were most genuine in their portrayals. They were unafraid to show rawness and vulnerability, especially in the difficult scenes.
1. The Eyes of Tammy Faye
The biographical drama finally landed Chastain her first Oscar, as she portrayed the role of controversial televangelist, Tammy Faye Bakker. The story covered Tammy's rise to fame as a young Christian with idealistic dreams to minister to the faithful. This dream flourished when she met her better half in Jim Bakker, portrayed by Andrew Garfield (Tick, Tick… Boom!). The two set off to build a huge televangelist career before the skeletons on their closet are revealed. Seeing Chastain transform into Tammy was mind blowing and goosebumps-inducing. She looked nothing like herself and dove deep into the character head-on. The scene where Tammy preached to a caller on-air made us feel as if we were re-living history. Chastain nailed the character and conveyed the right set of emotions that had us hooked from start to end.