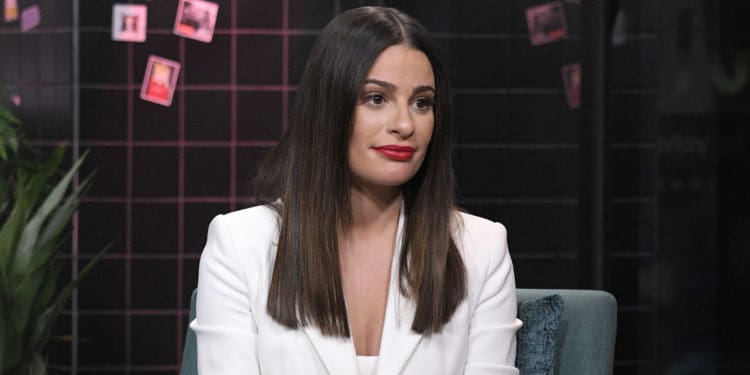 There was a time when musical television shows became a trend in the small screen. Cast members were suddenly breaking out in song in the middle of a scene. One of the frontrunners of this genre was the Fox network show, Glee. The musical comedy drama was a success story that not a lot of people anticipated. It revolved around a high school glee club called, New Directions, and featured show choir tunes of different kinds. The series followed the colorful lives of the glee club's members, and made viewers want to root for the underdogs.
The Beginnings of the Fall from Grace
One of the lead cast members of the series was Lea Michele, who portrayed the role of Rachel Berry, the tenacious and driven glee club member, who had dreams of becoming a Broadway theatre star. Her strong personality on the show brought forth mixed emotions. Some viewers found it endearing, while others considered it annoying. This mixed bag quickly turned sour when a former Glee cast member, Samantha Marie Ware, responded to a Tweet of Michele wherein she voiced out her support to the #BlackLivesMatter movement. Ware dropped a bombshell when she called out Michele for being rude to her while they were filming the sixth season of the series. Ware revealed that she also suffered from "traumatic microaggressions" that were not easy to forget. Are even went so far as to call her first television gig a "living hell" that even made her question if a career in Hollywood was worth it. The allegations sent shockwaves throughout the industry, and unraveled a whole set of incidents that were kept in silence for quite a while. It was the domino effect that triggered behind the scenes horror stories that changed the entire narrative of the series, which promoted inclusion, diversity, and equality.
Michele's other Glee co-stars, including Heather Morris, Alex Newell, Melissa Benoist, and Amber Riley also confirmed Michele's offscreen rudeness, but disputed the claims that she was racist. This was a massive blow to Michele's career that was just starting to take flight after Glee. The cat was out of the bag, and Michele was left with no choice but to apologize for her behavior, and the pain she's caused onset. The lengthy apology letter seemed to have no effect on Ware, who still believed that Michele still hasn't fully grasped the gravity of her actions. The issue ran its course, and died a slow death, but resulted in one casualty— Michelle's career, as well as a couple of dropped endorsements. It was a fall from grace, and a painful one at that.
Similar to her character on Glee, Michele began her career as a child actress on Broadway. She starred in major productions, such as Les Misérables, Fiddler on the Roof, and Spring Awakening, before landing a major role on Glee. This breakthrough role gained her numerous award nominations, which even included an Emmy and two Golden Globes. After her stint on Glee, she landed another major role in the Fox series, Scream Queens, and the ABC sitcom, The Mayor. She is also a recording artist, with three studio albums under her belt, and a published author of two books. The attack from Ware and her other Glee co-stars was so out of the blue, Michele must have felt like she was stuck in a bad dream she couldn't wake up from. It also did not help that the allegations broke out during a critical time in Hollywood, where people are finally are starting to speak up against bullying, discrimination, and women's rights.
You Reap What You Sow
These days, Michele seems to be focusing more on her music, as her film and television career still seems to be up in the air. There were talks about her starring in the much-anticipated film adaptation of the hit Broadway musical, Wicked, but this was shot down when it was revealed that Ariana Grande and Cynthia Erivo will be taking on the lead roles. Michele, who is also a new mom, must have had lots of time to assess her situation, and hopefully learn from her past mistakes. The entertainment industry can be unforgiving, but at the same time, open to second chances. You just have to play your card right, and be willing to accept the consequences of your actions. It might not be the end of the road for Michele, who has proven to be a talented actress and gifted singer. Here's to hoping she really is sorry for what she's done, and goes on to build more bridges instead of burning them to the ground.