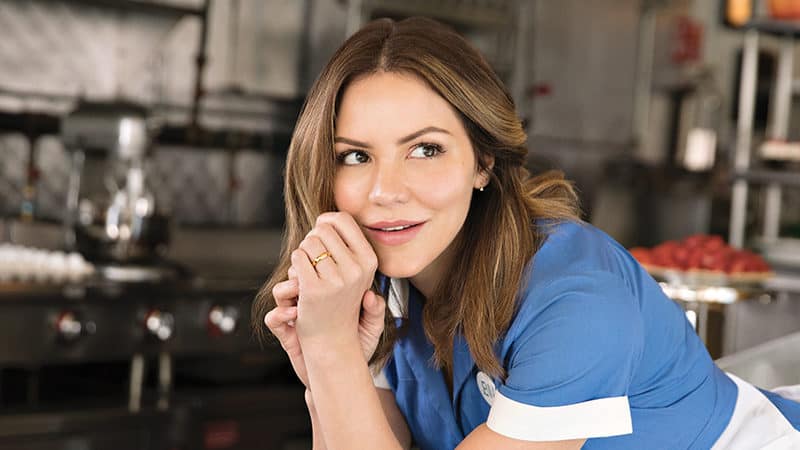 Whether you remember them or not, you went to school with other people while growing up. Some of the kids you were educated with remain lifelong friends. Others were friends for a season. Some childhood friends reconnect (thanks in large part to social media) as they grow older, but what happens when you go to school with someone as a child and later end up working in the same industry? Believe it or not, the world is a small one, and many of your favorite celebrities attended school together. The same place at the same time. It's a fun moment to realize that some of the most unexpected celebrities were classmates at one time. Which of your favorite stars grew up together as classmates? We aren't mentioning Matt Damon and Ben Affleck and their lifelong friendship and bromance; that's not news.
Meghan Markle and Katharine (McPhee) Foster
The woman who wed Prince Harry is among the most famous in the world. She is part of the royal family – officially or unofficially, we don't know since the Prince decided to distance himself from his family – but there are few people across the world who do not know her name. Katharine Foster (formerly McPhee) rose to fame in the reality television sector on American Idol before becoming a successful actress and singer as well as the wife of famed musician David Foster (as in David Foster who was once married to Yolanda Hadid). The two acted together in school plays over the years despite the fact that Markle was two years ahead of Foster in school. We don't know where they went to school.
Jay-Z, Busta Rhymes, and Notorious B.I.G.
The talent in that one single school is unbridled. These three famed rappers attended classes at the George Westinghouse Career and Technical Education High School. Located in Brooklyn, New York, the fortunate students from this high school can look back and say that they were able to see Jay-Z and Busta Rhymes get into a cafeteria rap battle during their high school lunch break. What a gift. The late Notorious B.I.G. was their third classmate. Again, how much talent can be in one high school building at one time?
Matthew Perry and Justin Trudeau
One is a famous Friend and the other is the Prime Minister of Canada, and does it get more famous than that? These two were classmates in an Ottawa, Canada, school. What's even more amazing is that they were seriously connected – not just as classmates. Perry's mother was employed by Trudeau's father, who was also Prime Minister. Ironically, the two were friends (get it? Friends?). The former Friends star did not like Trudeau and once engaged in a fight with the future Prime Minister in which Perry beat him up. "I think he was the only kid in school that we could beat up. I'm not bragging about this, this is terrible. I was a stupid kid," said Perry during a 2017 interview.
Nicole Kidman and Naomi Watts
Both beautiful, both talented, and Australian, these two grew up together when they were students at the North Sydney Girls School. They were familiar with one another, though they didn't really become close friends until 1991 when they worked together on a film. Since then, the two have been close friends. they have been part of one another's lives for many years, and they have been there for one another to celebrate all the milestones, the happy moments, and the sad moments. At this time, their friendship is around 35 years old and stronger than ever.
Tupac and Jada Pinkett-Smith
She might be in the news more recently for her marriage than anything else, and Tupac has been gone for a long time, but these two were close as children. Pinkett-Smith is someone who has no problem sharing her personal life details with the world (her affair with her son's best friend and subsequent television conversation about it with her own husband, anyone?), but she's remained adamant over the years that despite their closeness growing up, the two icons were not attracted to one another. They were only ever friends, and there was no romance between them during and after their time together at the Baltimore School for the Arts.
Gwyneth Paltrow and Kerry Washington
The woman famous for being Olivia Pope and the GOOP founder met when they were students at the Spence School in New York City. Paltrow shared with the world that Washington is not only beautiful inside and out, but that she also has a beautiful voice. "This is so surreal…I was in a singing group called Triple Trio. We were holding auditions because a bunch of us were graduating, and in walks Kerry Washington. The most beautiful – first of all, your face has not changed. No aging whatsoever – This beautiful eighth grader comes in so confident. She opened her mouth and the most exquisite voice came out." While Paltrow was finishing her high school career while Washington was starting her own, they managed to forge a friendship that lasted decades. For what it's worth, neither appear to have aged since.