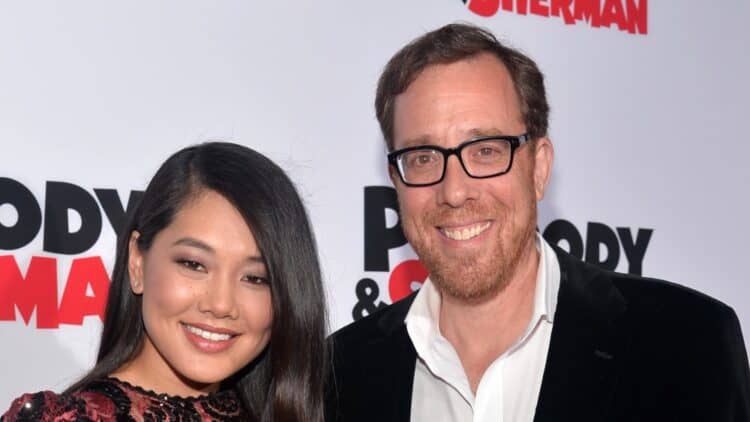 When The Real Housewives of Beverly Hills came back for season 11, they brought with the season a new face. Who is Crystal Minkoff, you might be asking? She's the woman who appeared on the 11th season of the show only to go on to cause some of the most serious drama in show history. She is someone the rest of the cast ended up not getting along with too well. But, the drama aside, it's her life with her husband the world wants to know more about. Who is Crystal Minkoff's husband?
Crystal Kung Minkoff's Life Has Had Some Ups and Downs
First and foremost, you need to know who she is and why she's even on the show. It turns out, she's quite a successful entrepreneur. She is the founder of a company called Real Coco, and its entire goal as a company is to provide coconut water and products to the world. Her life has had its share of ups and downs, and she's shared many of those on television. For one, she struggles with her mental health in terms of eating disorders. She was bulimic as young as 11, though she has managed to get her eating disorder under control as an adult. She also admitted to Teddi Mellencamp that there is a warrant out for her arrest in Arizona. It turns out, that she was pulled over for driving through a campus intersection at the age of 16, and the officer who pulled her over decided that rather than a traffic ticket, she'd be cited for using her car as a weapon. She lived in LA at the time – she was 16 – and when the citation arrived in her home mailbox, she and her father were flabbergasted. They called the judge handling her case, and the judge told her that as long as she didn't plan on driving in Arizona for the next six years, ignore it. As a result, there is a warrant out for her arrest if she is caught driving in Arizona, but she's not too worried about it as it happened so many years ago. She even appreciates the memes made about her arrest warrant that came out after she told her story.
Who is Crystal's Husband?
Now on to the good part. On September 29, 2022, she and her husband will celebrate their 15th wedding anniversary. Her husband is more famous than she is, and we suspect one of the main reasons she was chosen as a cast member for the famed reality show. His name is Rob Minkoff. He's well-known in Hollywood because he's a man who makes movies. The Lion King (the original) anyone? He's worked on many of Hollywood's most famous films, and it's allowed him to become not only exceptionally wealthy but also exceptionally famous. The couple also shares two children. Their son Max is approximately 10, and they have a daughter named Zoe who is around 7.
Robert Minkoff's Life as We Know It
He was born Robert Ralph Minkoff. His date of birth is August 11, 1962, and we should mention right now that he is approximately 22 years older than his wife, who is in her late 30s. He was born and raised in Palo Alto, and he's been in California his entire life. When he finished high school in his native Palo Alto, he chose to go to college at the California Institute of the Arts, where he obtained a degree in character animation in the early 80s. It would appear he has always had a desire to work in the movies, and he worked on that using his college career as leverage. It was in 1994 when he worked on the original Lion King that he grew famous. Since then, he's worked on dozens of famous movies, and he is well-known for being one of the best in Hollywood. Rob Minkoff is a lot more private than his wife, and he does not spend nearly as much time discussing their personal lives as she does.
Does Minkoff Spend Time Dealing With His Wife's Negative Reputation?
It's not exactly a secret that Crystal Minkoff was quickly labeled the mean girl of the Beverly Hills housewives. While she attributes this to jealousy – she is married to a prominent and important man in the movie industry – others say it is because she's a mean girl who makes mean comments and says hurtful things to others. As far as we know, however, her own husband hasn't made any comments about her dramatic time on the housewives franchise, nor has she seemed too bothered by it as a whole. At the end of the day, it seems that their private life is all that matters to them, and her husband is more concerned about focusing his time and attention on their family rather than reality television drama.