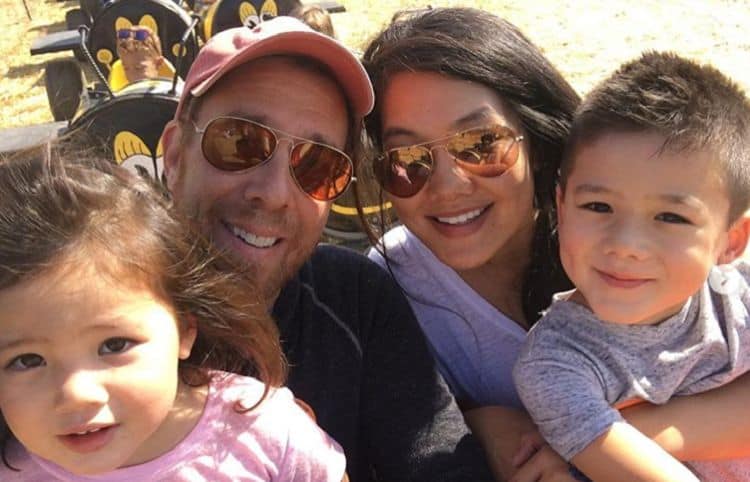 2020 has been a year of changes for many shows under The Real Housewives Umbrella, and RHOBH is no exception. After the departure of Teddi Mellencamp and Denise Richards, there have been lots of rumors suggesting that two newcomers will be joining the cast. Crystal Kung Minkoff is potentially one of the newbies for next season. Although her spot in the cast hasn't been officially confirmed, the blogs are already buzzing and viewers are excited to learn more about. Joining a long running show like RHOBH can be challenging, but so far Crystal seems like she can hold her own. Keep reading for 10 things you didn't know about Crystal Kung Minkoff.
1. She Is A Descendant Of Confucius
Being a reality TV star is cool and everything, but it can't hold a candle to being related to a legendary philosopher who is still being discussed thousands of years after his death. Apparently, Crystal is both. In Instagram post Crystal revealed that she is a 76th descendant of the ancient Chinese philosopher, Confucius. Crystal's late father was actually born and raised in the same town that Confucius is from. In November 2019, she and her family traveled to China to visit the the town and also learn more about her ancestor.
2. She's Married
Despite the title of the show, it's fairly common for women to join The Real Housewives cast without actually being a wife, however, Crystal is happily married. Her husband is film director Rob Minkoff who gained notoriety after directing the 1994 film, The Lion King. Crystal and Rob met in 2003 and went to the premiere of Finding Nemo as their first date. The couple has two children together: a daughter named Zoe and a son named Max.
3. She's A Business Owner
She may be married, but Crystal is no house wife. She is actually an entrepreneur who started a business called Real Coco. According to the company's website, its goal is "to provide the purest, cleanest, and most importantly tastiest, coconut products on the planet."
4. She Loves Spending Time By The Beach
Two of the best things about living in Beverly Hills are the weather and the proximity to beautiful beaches. Crystal makes sure to take full advantage of both of those things. She loves spending time at the beach with her family whether it be going for a swim or relaxing by the water.
5. She Has Made Her Political Stance Clear
Politics isn't something that typically something that comes up on The Real Housewives of Beverly Hills, but if it does, Crystal will likely have no trouble making her opinion very clear. In an Instagram post in March 2020, she shared a video of president Trump with the caption, "we're doomed".
6. She's Traveled All Over The World
Crystal is an adventurous person who loves to have exciting experiences and try new things. She has been fortunate to get the opportunity to travel far and frequently. Some of the countries she's been able to visit include France, England, Italy, Kazakhstan, and Mexico.
7. She Likes To Cook
Healthy food has a reputation for being boring and bland, but that doesn't always have to be the case. Just because Crystal follows a healthy diet is important to Crystal, but that doesn't mean she doesn't like to enjoy good food. She loves to cook for her friends and family and sometimes even shares photos of the meals she makes on Instagram.
8. She Doesn't Have A Large Social Media Following
Crystal is very active on Instagram, but surprisingly, she doesn't have that many followers. As information continues to circulate about her potentially joining the RHOBH cast, however, her following will likely increase. If she really does get brought on to the show, it'll only be a matter of time before she becomes a blue check verified social media celebrity. Somewhat surprisingly, she hasn't mentioned anything about the show on social media.
9. She's Had Movie Roles
Crystal hasn't done any reality TV shows before, but she's not exactly a stranger when it comes to being in front of the camera. She has had minor roles in two of her husbands movies: The Forbidden Kingdom in 2008 and Flypaper in 2011. Outside of that, it doesn't look like she has any interest in pursuing an acting career.
10. She's An Avid Skier
Traveling isn't the only kind of adventuring Crystal likes to do. She is also an avid skier who loves hitting the slopes any chance she gets. Although there are some places to ski in the Beverly Hills area, Crystal seems to prefer to go to mountain resorts in Colorado.