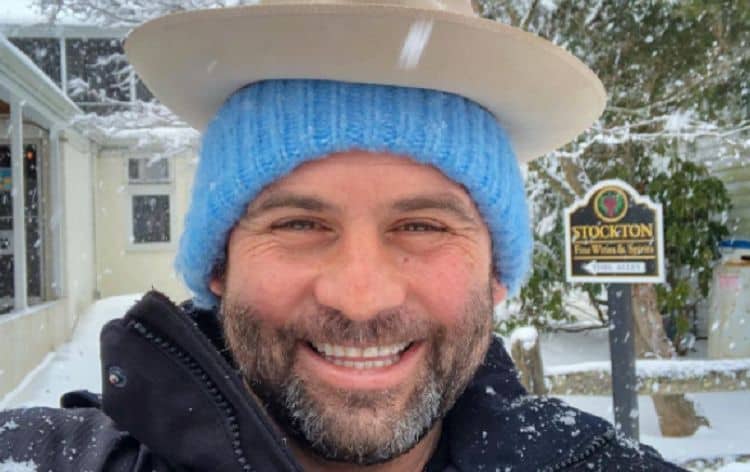 To some people, food is simply something needed for survival. To Nick Liberato, however, food is an art form. The well-known chef has made a name for himself all around the world thanks to his skills in the kitchen. In 2019, he got even more attention as a cast member on the Netflix series, Restaurants on the Edge. During each episode, Nick and two other experts visit a struggling local restaurant and work to help revive the establishment. With his expertise, Nick has been able to help many locations bounce back. Even though season three is still up in the air, there are lots of people who can't wait to see Nick get back in action. Keep reading to learn 10 things you didn't know about Nick Liberato.
1. He's Originally From Pennsylvania
Nick was born and raised in Bucks County, PA which is located just about an hour outside of Philadelphia. He is very proud of his roots and credits Bucks County with making him the person he is today. It is also where he initially developed his love for food through his grandparents who ran a produce stand in South Philadephia.
2. He Is A Family Man
Nick really loves what he does for work, but nothing comes before the love he has for his family. He and his wife, Jennifer, have three beautiful daughters together and he loves spending time with as often as he can. Although his job often takes him away from home for long periods of time, his family is very supportive of his dreams.
3. He's Cooked For Some Very Big Names
Over the years, Nick has gotten to show off his culinary skills for some very famous people. However, he's never let anyone's superstar status get in the way of focusing on the task at hand. Some of the people he's cooked for include Paul McCartney, Oprah, Bruce Springstein, and Anthony Keidis of the Red Hot Chili Peppers.
4. He Loves To Surf
Just because Nick spends a lot of time at work doesn't mean that he doesn't make time for play. He's a very adventurous person and he enjoys doing things that really get his blood pumping. One of his favorite things to do is spend time at the beach and he especially loves surfing.
5. Restaurants On The Edge Isn't His First Show
If Nick's face looked familiar to you the first time you saw him on Restaurants on the Edge that's because it probably wasn't your first time seeing him. He was on the show Bar Rescue for several years which followed a somewhat similar concept to Restaurants on the Edge.
6. He's Self Taught
Many of the celebrity chefs you're familiar with have trained at some of the most prestigious culinary institutes in the world. Nick, however, has never gone to culinary school. He is self taught and learned everything he knows through traveling and cooking. According to his bio, he even started "a self-imposed training regimen working every position in food service, hiring and firing, working front of house and back."
7. He Enjoys Spreading Positivity
Negativity is an impossible thing to avoid, but just because it confronts you doesn't mean that you have to engage with it. This is the kind of mindset Nick does his best to have. Nick is the kind of person who is all about bringing good vibes to every situation he enters and spreading them to others.
8. He Thinks The Days Of Fine Dining Are Coming To An End
During an interview with Upscale Living Magazine, Nick asked how he thought the restaurant industry was changing and he said, "I feel things are getting simplified again. Fine dining will be less desired as it's expensive and also makes it tough to be sustainable for a business with so many restrictions to cover costs. A liquor license always helps, but ensuring you have outdoor dining will certainly be something to look for."
9. He Genuinely Enjoys Helping People
From the outside looking in, it's easy to assume that Nick does shows like Bar Rescue and Restaurants on the Edge for money and notoriety. While both of those things are nice, Nick genuinely loves working with others and he loves helping business owners get back on their feet.
10. He Loves Learning New Things
Nick has officially reached the point in his career where he's considered an expert, but that doesn't mean there aren't still things he can learn. He is always looking for new information and he loves finding ways to expand his skillset and stay at the top of his game.