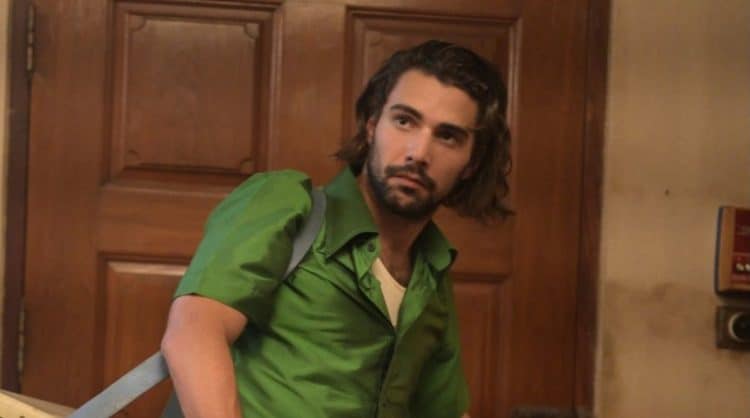 When Fabien Frankel was a child, he likely knew that acting was in his future. It's a gift that many of the people in his family share, and talent is not wasted in this family. He is now one of Hollywood's rising stars despite his relatively short career. He's a man starring in a new project, but who has also starred in major projects such as Game of Thrones, which is only one of the biggest shows on television in modern history. He's making big things happen in his career, and this means he is worth getting to know.
1. He is the Son of an Actor
The thing about this man is that acting is a situation that runs in his family. His father was an actor with a hugely successful career. His name is Mark Frankel. His father was Anglo-Jewish, and he was a leading man during the course of his career.
2. His Heritage is Vast
In addition to being part Anglo-Jewish, Fabien has a lot of ethnicity in his family. His mother is French. His paternal grandmother is from Mumbai, and her family is Indian-Jewish. His family is from all over, but there is one thing we can say for certain – and that is that it all works well in his favor. He's a handsome man with a rich history of culture in his family.
3. His Father's Life Ended Tragically
We briefly mentioned that his father was a leading man and a successful actor, but we did not go into detail about why he was unable to go on to create the biggest career around. That is because his father's life was cut tragically short at the age of 34. Fabien was only two when his father was killed in a car accident. It was 1996.
4. He Has a Brother
He is the oldest brother and one of two children. His mother is Caroline, an advertising account executive. She was pregnant when her husband was killed in a car accident, and Fabien's younger brother, Max, was born following their father's death. It was a difficult time in her life to lose her husband while parenting a two-year-old and pregnant with a second boy.
5. His Family is Quite Talented
In addition to his father's acting career, his family is artistically inclined in many ways. For example, his great-grandmother spent her life working as a concert pianist. His great-grandfather worked as a violinist as well as a conductor. Music and acting runs heavily in this family.
6. He is a 90s Child
Here's the thing about Fabien. He certainly doesn't look old, but he looks much older than we thought he was. We'd have put him in his late 30s or early 40s because he has such a distinguished look about him – he's very handsome. However, he's a child from the 90s, and he is only 28. He was born on April 6, 1994, in London.
7. He's Not been On-Screen Long
Despite the fact that he seems like the kind of guy with decades of experience, he actually only has a few years under his belt. His first on-screen role was back in 2019 when he appeared in the film Last Christmas. He was not the leading role, but he did play the love interest of famed actress Emilia Clarke, which made him a major character.
8. He Has a New Role
Perhaps his most impressive and biggest role to date is that of Criston Cole in House of Dragon. It was announced in the spring of 2021, and he's been working on the project since. He's stoked to take on this role because it's one that is sure to launch his career into a new realm.
9. He is a Private Man
One certain fact about Fabien is he is a very private man. He's happy to discuss what he is doing work-wise or what he believes in or stands up for as a person, but he is hesitant to discuss his personal life, which is just fine. He should have some privacy as a public figure.
10. He is Educated
We love a man with an education, and this one is no exception to the rule. He's got a lot going for him. he was a student at the Royal Academy of Dramatic Art. He also attended the London Academy of Music and Dramatic Art. He has degrees from both, and both show us that he's always been serious about his career.