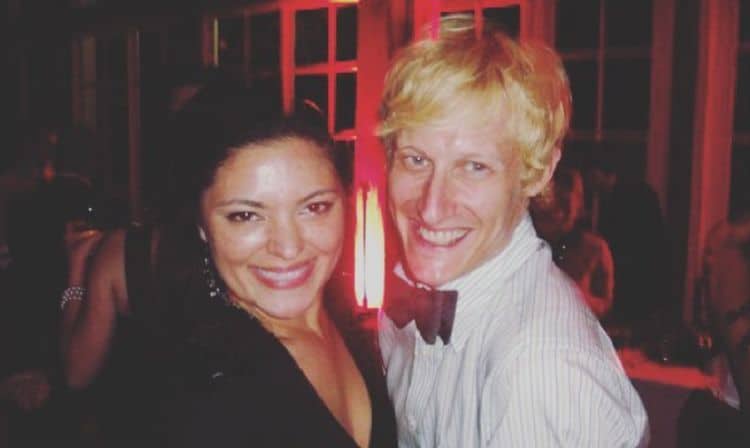 Best known for occasionally playing Elphaba in the Broadway run of Wicked, Jennifer DiNoia is truly a talented woman. In fact, many people would probably agree that she doesn't get nearly as much credit as she deserves. However, every time Jennifer steps on the stage, you can trust that she's going to put her all into the performance. Now that Wicked has returned to Broadway, Jenny is back in her element and fans couldn't be any more excited. As a standby, she may not get to perform every single night, but when she does, she makes sure to leave everything out there on the stage. Continue reading to learn 10 things you didn't know about Jennifer DiNoia.
1. She Is From Connecticut
As a Connecticut native myself, it's always nice to learn about all of the talented people who come from the state, Jennifer DiNoia is one of them. She was born and raised in the Meridan area. However, she eventually decided to relocate to New York City to give herself a better chance at pursuing her dreams.
2. She Loves A Good DIY Project
Just because Jennifer is a successful actress doesn't mean that she's afraid to get her hands dirty from time to time. She actually enjoys doing DIY projects around the house. She sometimes shares her progress and results on social media and she's pretty good at what she does.
3. She Isn't Shy About Her Stance On Politics
When it comes to topics that people like to avoid in mixed company, politics is usually at the top of the list. However, in recent years, it has become very difficult for a lot of people to remain silent when it comes to their stance on certain issues. Jennifer is one of the people who has no problem letting others know where she stands. She has openly shown her support for the election of president Joe Biden and vice president Kamala Harris.
4. She Studied Dance
Since Jennifer is a professional actress, most people would probably assume that she focused her studies on acting. That isn't the case, though. She attended Point Park University in Pennsylvania where she was a dance major. It's unclear if she graduated before relocating to New York City to look for dance opportunities.
5. She Is A Proud Mom
Being on Broadway is certainly something to be proud of, but it's not Jennifer's biggest accomplishment. What she's most proud of is being a great mom. Jennifer has one child, a daughter named Joules who is her pride and joy. When Jenny isn't working, you can almost always catch her spending quality time with Joules.
6. She Loves Spending Time Outdoors
Nothing compares to the feeling of breathing in fresh air and Jennifer would probably agree. She enjoys getting to spend time out in nature. Whether that means going for a walk and enjoying her surroundings or hanging out by the water, outside is the perfect place for Jennifer to relax and collect her thoughts.
7. She Has Done Voice Work
Acting and dancing aren't the only creative talents that Jennifer has to share with the world. She also has a great voice which, in addition to singing, she has put to good use for the Wisemom book series. It's unclear if Jennifer has plans to do any additional voice work in the future.
8. She Likes To Stay Active
Jennifer may not be the type of person who likes to spend hours upon hours in the gym every day, but keeping herself in good shape is still important to her. She loves staying active by doing things like at-home workouts, hiking, and dancing. Not only does exercise keep her looking good, but he keeps her feeling good as well.
9. She Has One On-Screen Credit
For many actors, breaking into the TV and film worlds is the ultimate goal because on-screen opportunities tend to pay more and come with more notoriety. However, being on screen doesn't seem to be of interest to Jennifer. Her IMDB page reports that she has just one on-screen credit for a 2020 film called Artists Unite.
10. She Likes To Cook
There's no doubt that Jennifer's schedule is probably pretty hectic most of the time. However, she still likes to find time to get in the kitchen and cook. She enjoys preparing dishes for her friends and family, and she also enjoys sharing her process with her followers on social media. She even has an entire highlight section dedicated to cooking although she doesn't add to it very often.
Tell us what's wrong with this post? How could we improve it? :)
Let us improve this post!