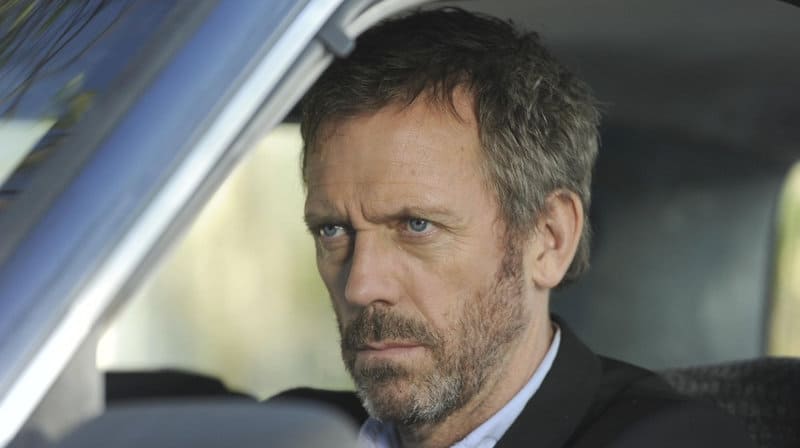 Medical dramas are not for the faint of heart. Various medical conditions are tackled, and they are not exactly pleasant to watch most of the time. House M.D. was one of the long-running medical drama series that we immensely enjoyed throughout its 8-season run. It followed Dr. Gregory House, portrayed by Hugh Laurie (101 Dalmatians), an unconventional and a somewhat neurotic medical genius, who led a team of skilled diagnosticians, who were on a mission to discover the rarest of diseases. Here are ten stars who surprisingly had guest appearances on the series:
10. Amanda Seyfried
The actress was just fresh out of the success of Mean Girls when she portrayed the role of Pam, a daredevil whose boyfriend, Keith, portrayed by Nicholas D'Agosto, was admitted to the hospital after coughing out blood while riding in the car that Pam was speeding. This resulted in a car crash wherein Keith continued to suffer internal bleeding.
9. Elle Fanning
The actress appeared in the series at the ripe young age of 7-years-old when she played the role of Stella Dalton, whose mother was brought to the hospital because of severe muscle spasms. Fanning captivated viewers' hearts with her puppy dog eyes and innocence that could melt even Dr. House's stone-cold heart.
8. LL Cool J
The rapper and record producer put on his acting shoes when he portrayed the role of Clarence, a death row inmate who was convicted of multiple murders. He caught the attention of Dr. House, who became fascinated with his hallucinations about his victims.
7. Cynthia Nixon
We were not used to seeing Nixon ditch her fashionable outfits for a hospital gown. The Sex and the City star was at an off-track betting event at the same time Dr. House was when she started to have a seizure. Dr. House got to the bottom of the case and found out that there was a lot more behind the sudden seizure.
6. Michael B. Jordan
Jordan first graced our television screens right before he went on to star in box office films, such as Black Panther. He portrayed the role of a blind man who suddenly came down with a mysterious illness right before he was supposed to propose to his girlfriend. Talk about timing. Fortunately for him, Dr. House was there to save the day.
5. Leighton Meester
The Gossip Girl alum portrayed the role of a minor whose father was confined in the hospital with the flu. She met Dr. House in the process and became deeply infatuated with him. As expected, this creeped the hell out of Dr. House who was able to interpret her stalker ways and turn it into a diagnosis. It will take more than flirtatious moves to penetrate Dr. House's icy and sarcastic personality.
4. John Cho
Dr. House was about to apologize to Harvey Park, portrayed by Cho, after an unpleasant first encounter when he realized that the patient was having a stroke. This was followed by a set of recurring strokes and even a surgery before Dr. House was able to let bygones be bygones and save Harvey's life with a proper and unexpected diagnosis.
3. Wentworth Miller
The actor was first a patient in need of an honest diagnosis before he went on to land his big break in the famed drama series, Prison Break. He portrayed the role of Benjamin Byrd, a philanthropist who collapsed after making a generous donation. This unique case piqued Dr. House's interest who was able to discover a medical condition linked to his acts of generosity.
2. Jeremy Renner
The action star was confined to the four corners of a hospital bed when he played the role of Jimmy Quidd, a punk rock musician who collapsed before performing onstage. Dr. House took matters to his own hands when he saw the Jimmy's condition worsen after coughing up blood and coming up with a high fever. The show must go on, and Dr. House was there to make it happen.
1. Lin-Manuel Miranda
Who knew the actor, singer-songwriter, and esteemed playwright had time to make a two-episode appearance on the series? He portrayed the role of Alvie, Dr. House's roommate at the Mayfield Psychiatric Hospital, who was diagnosed to be bipolar. This caused him to be chattier and more energetic than normal. This condition might not have sat well with Dr. House, but it certainly gave us a good time, as we were able to witness Alvie bust out a rap, Lin-Manuel Miranda style.