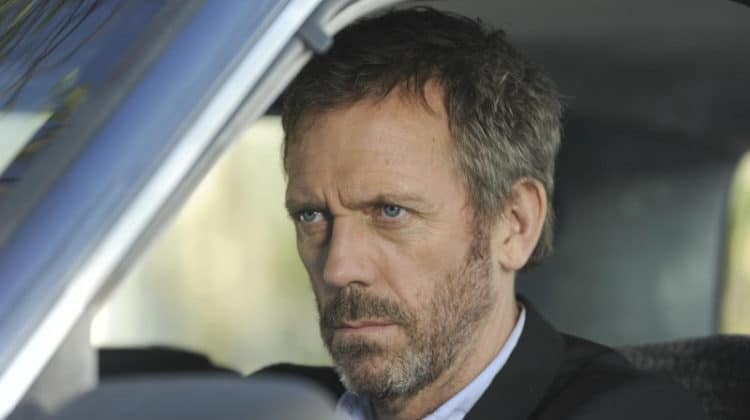 House M.D. gained an extensive following during its eight year run from 2004 to 2012. From the onset of the show, it had the formula of a telenovela or soap opera, which made many believe the show could run for decades. This hope for many fans came crashing down around the sixth or seventh season when the character development seemed to suggest that there was no way that House (Hugh Laurie) or Wilson (Robert Sean Leonard) could make it to the decade mark without killing off their characters. The pill-popping boisterous doctor had an expiration date, which was eventually built into the show by David Shore. It's not to say that we knew House would die, despite his proclivity for drugs, hookers, and risking his life several times, its that we knew the show had ran its course. My rule of thumb is once a show that is a genuinely serious show writes a musical for an episode, you can start to count the days before its off the air. This of course happened in season seven episode 15, creating a whole elaborate set and choreography to watch the beloved characters awkwardly hawk up song lyrics in costumes of yesteryear with the excuse of it all being a dream. But this is not all that should be remembered of the overall great show, there were countless pranks among best friends, star-crossed lovers in lab coats, and House badgering patients and fellows while making wild Holmesian deductions to save a life. These anecdotes that many fans cherish were made possible due to great writing, but especially thoughtful performances from a wide breadth of actors. For much of the cast of House M.D., this show was a big break, as it quickly became one of the most popular shows on television, at times outshining shows like Breaking Bad and Madmen at the Emmy's.
Hugh Laurie
After playing Gregory House for eight years, there was something comforting in seeing the actor back into his native British accent in the next few major projects he has worked on. After working on some smaller film and television projects, Laurie took on the roll of Richard Roper in the AMC series The Night Manager. Playing the billionaire villain opposite Tom Hiddleston, Laurie enveloped the sly, charming, and truly terrifying Roper in the 2016 show, which earned him an Emmy nomination for Outstanding supporting actor in a limited series. Laurie then spent some time with other small projects before getting the lead role in the HBO comedy Avenue 5. Avenue 5 brings Laurie back to his roots in comedy. In the 1980's Laurie was known for his roles in the British comedies Blackadder and A Bit of Fry and Laurie, with his lifelong friend and actor Stephen Fry. There have been no updates at to whether Avenue 5 will be renewed for a third season yet, but Laurie is working on other projects leading into the new year.
Robert Sean Leonard
Getting his first major role in 1989 in Dead Poets Society, starring alongside the young Robin Williams, Sean Leonard has had a storied career in both Hollywood and on the stage. Since the series end of House M.D., Sean Leonard has been working in many different shows, mostly as a guest star. From 2012 to 2019, he has been featured in The Blacklist, Falling Skies, The Good Wife, Law and Order: SVU, Blue Bloods, and The Good Doctor, to name a few.
Olivia Wilde
Since her exit as the ex-con doctor known as 13, Wilde has been a busy actor. She has been featured in popular shows like Portlandia, Vinyl, and BoJack Horseman. Most recently Wilde has worked on the critically acclaimed indie comedy How It Ends and Ghostbusters: Afterlife.
Charlyne Yi
After her two seasons spent as the young Dr. Chi Park, Yi has been busy with many projects from TV series' to films, and the actor is finding great success in her roles since the close of House M.D. Most notably Yi has been seen as Ray-Ray, the sister of Lucifer in the hit Netflix show Lucifer. Her character as the angel of death in Lucifer was a welcome change up to the somewhat predictable nature of the show. Yi has also been featured in films like This Is 40 with Paul Rudd and Leslie Mann, The Disaster Artist with James Franco, and the Jennifer Lopez film Second Act. Yi started off strong working on projects like 30 Rock and Knocked Up in 2007, honing in a young clever character that can be used for many different shows and mediums.
Omar Epps
Playing Dr. Eric Foreman, one of the longest standing characters in the series, Epps has had a long TV and film career spanning back to the late 1990's. Long before playing the young fellow resident in House M.D., Epps was featured in films like Love & Basketball, the film adaptation of Breakfast of Champions, Scream 2, and Major League II. After the end of House M.D., Epps has been in the film Traffik as well as network shows This Is Us, Powerbook III: Raising Kanan on STARZ, and the USA network show Shooter with Ryan Phillippe. The award-winning actor does not show signs of slowing down as he has current projects like The Devil You Know in post-production.
This list is far from complete, as the cast of House M.D. had such a large number of revolving characters over the years. David Shore, the executive producer and showrunner of House M.D. has gone on to work on other shows including The Good Doctor. There are some key parallels between the two shows, in that they feature doctors with mental gifts and social shortcomings. House M.D., drawn up along similar lines to that of a Holmes and Watson story, still holds up today due to it's uniqueness. A great blending of comedy and drama that is not often attempted because it is difficult to execute well. House was a success for so long because of the intensity of the plot lines, but especially the actors that brought the scripts to life.
Tell us what's wrong with this post? How could we improve it? :)
Let us improve this post!