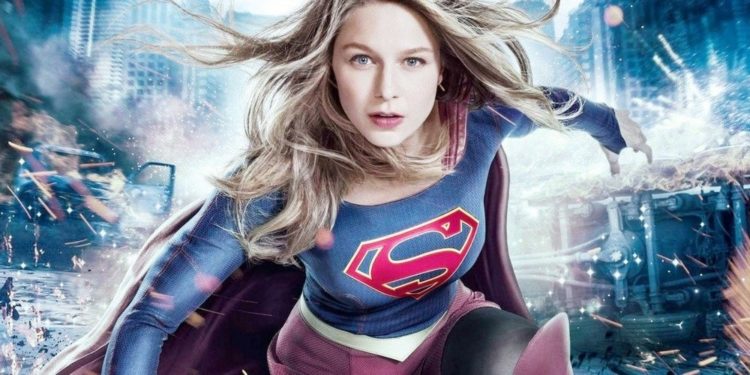 It is a life cycle: TV shows get canceled at their natural closing, or some leave before their time comes to an end. The year has had more cancellations than usual, with some shows coming to an end and the ax falling on some. Favorites like Black-ish, Brooklyn Nine-Nine, and The Walking Dead are on their final seasons. The pandemic somehow is to blame for most of these cancellations. NBC just axed Zoey's Extraordinary Playlist and Manifest. Nevertheless, other shows are coming to a close because it was part of the plan. Here's a list of the series coming to an end in 2021:
1. The Walking Dead (Seasons: 11) – AMC
The Walking Dead won the hearts of its fans and went on to have two spin-offs with the possibility of more. But its ratings have gone down, and many of its cast members have left. Its final season is here, and it is the last run.
2. This is Us (Seasons: 6) – NBC
Stack up some tissues. The Pearson's family is soon saying goodbye – and the tears will roll down. No doubt. The drama series, This Is Us is wrapping it up after six years in 2022. It was the creative director's (Dan Fogelman) plan all along. Heading to its final season, we expect lots of emotions from Mandy Moore, Sterling K. Brown, Milo Ventimiglia, and the entire cast.
3. Supergirl (Seasons: 6) – The CW
It's time for Supergirl to take her last flight. After six seasons, the show starring Melissa Benoist as Zor-El is coming to an end. Melissa has guaranteed her fans a great end to the show. The show's co-runner, Jessica Queller, says it will have many familiar faces and emotions.
4. Ozark (Seasons: 4) – Netflix
According to star Jason Bateman, the award-winning show, Ozark, will end with a great season. This can only spell more trouble for the Byrdes. The final season has 14 episodes split into two batches. The first batch is complete, with the second batch in the works.
5. Younger (Seasons: 7) – Paramount Plus
Even with Younger moving from TV Land to Paramount Plus, the clothes – the antics – are still wacky. Liza Miller's (Sutton Foster) love and work-life are as complicated as ever, and she is no longer pretending to be a millennial. In the final season, Liza comes in as an editor and makes hard decisions about the romantic relationships she's involved in.
6. Wynonna Earp (Seasons: 4) – Syfy
In the series finale, Wyatt Earp's gun-totting great-great-granddaughter goes out in style. The final episode was the most heart-filled episode to the end, according to Melanie Scrofano. It included a possible reunion between Doc Holliday and the titular character, witchy shenanigans, and a wedding.
7. Superstore (Seasons: 6) – NBC
Set in a big box retail store, Superstore is an underrated workplace comedy that was just as observant and funny as shows like Recreation and The Office and Parks. The incorporation of the Covid -19 pandemic was genius. The season finale was sweet and satisfying, bringing back America Ferrera for the final arc.
8. Shrill (Seasons: 3) – Hulu
During the pandemic, Aidy Bryant has been performing double duty. While filming the comedy's final season, she made a few appearances on the Saturday Night Live show. Annie's journey came to a successful end. We cannot wait to see what she has in store for us in the future.
9. Shameless (Seasons: 11) – Showtime
Goodbye, Gallaghers; the show had a great run. This foul-mouthed family drama closed its curtains on its viewers on April 11, 2021. Life goes on for Ian, Frank, Lip, Carl, and Debbie. We'll miss Lip's attempt to give the son a better life, Debby's multiple scrapes, and Frank's drunk but learned speech.
10. Pose (Seasons: 3) – FX
It would be best if you always left them wanting more. This history-making LGBTQ series ended earlier than anticipated, given the accolades it had achieved. Particularly the attention Billy Porter received. But Ryan Murphy quipped that the story was exactly how they wanted it. The season finale jumped to when AIDS became the leading cause of death to young Americans in 1994.
11. NCIS New Orleans (Seasons: 7) – CBS
While some of the NCIS shows feel like they could go on forever, sadly, they do come to an end. With decreasing ratings, CBS decided it was time to bring the show to a close. Together with his team, Scott Bakula let the good times roll for the last time in May and said goodbye.
12. Mom (Seasons: 8) – CBS
The writing was all over when Anna Faris left in 2020. CBS officially canceled Mom in February this year. Allison Janney, an Emmy winner, told James Corden that her wish was that the writers would get more time to bring up the production to its ending. Chuck Lorre, a comedy impresario, wrote the series finale.
13. MacGyver (Seasons: 5) – CBS
Last year, MacGyver became controversial when CBS fired the executive producer Peter Lenkov due to a toxic work environment. Till publicly talked about the endurance of body shaming, verbal abuse, and bullying on set. There was no way they could fix the problems, and the show had to end at its 5th season.
14. Last Man Standing (Seasons: 9) – Fox
Tim Allen and his cast members bid farewell after the 9th season of the show. The series, which started at ABC and later moved to Fox, revolved around Allen's classic sitcom. He was a father to three daughters. Kaitlyn Dever, in the series finale, came back to visit as one of the daughters.
15. Keeping Up with the Kardashians (Seasons: 20) – E!
Keeping Up With The Kardashians has aired on E! since 2007. And boy, was it a roller-coaster ride. With all the sibling tiffs, dramatic relationships, and the subsequent generation introduction. Now, Kourtney, Kim, Kendall, Kyle, and Kris (and oh, Rob) will move to Hulu. No doubt it's going to be a larger paycheck. The Kardashians can be many things. But they sure know how to market their brand.
16. The Bold Type – (Seasons: 5) – Freeform
Like with many other shows, this show had to come to an abrupt end due to the pandemic. The production came to a close. The show ended with many dangling threads. That said, the series satisfied its fans in its series finale.
Tell us what's wrong with this post? How could we improve it? :)
Let us improve this post!