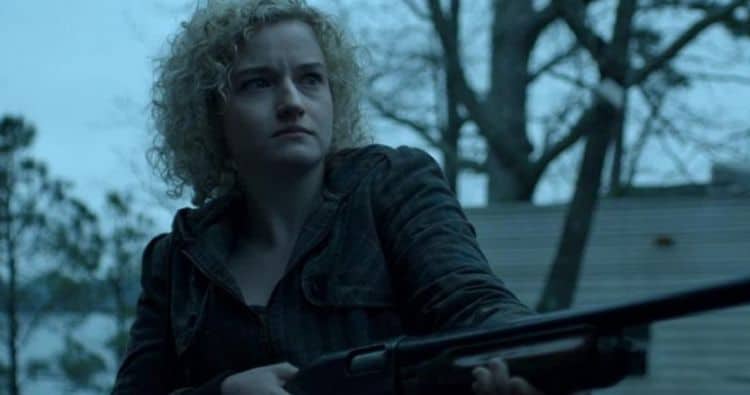 Ozark has been the talk of the town since it first premiered in 2017. The crime drama television series has consistently been at the top of its game. The past three anxiety-inducing seasons are works of art, which are rarely depicted in the small screen. Fans of the show are about to reap the series binges they have sowed. Ozark season 4 is about to make an impending comeback!
What Happened in the Previous Seasons
The Emmy-winning Netflix series revolves around the journey of the Byrde household, as they make a 180-degree turn from your typical white-collar, American family to murderous money launderers. The family is comprised of patriarch Martin "Marty" Byrde, portrayed by Jason Bateman (Arrested Development), matriarch Wendy Byrde, portrayed by Laura Linney (The Big C), and their two children, Charlotte and Jonah. Viewers are taken on a wild ride as the family settles into their new life of crime.
Marty starts out as a financial advisor who gets caught up in a problematic money laundering scheme involving the notorious Navarro cartel. In order to spare he and his family's lives, Marty proposes to use his financial skills and take charge in setting up a bigger money laundering operation. He uproots his family from their comfortable suburban life in Chicago and relocates them to Osage Beach on the Lake of the Ozarks, a remote area in central Missouri. As the Byrde's begin their new chapter, they realize that life in the Ozarks is more complicated than it seems. It's only a matter of time before they get entwined with all sorts of dangerous characters. These include the local criminal families of the Snell's and Langmore's, and the Kansas City Mob (KC Mob). Add this together with Navarro cartel's constant threats and pressure to deliver out of the ordinary returns, and you've got yourself a pressure cooker ready to explode.
What's Coming Up in Season 4
News about the upcoming season 4 was first announced by Netflix in June 2020. This came as a double-edged sword as season 4 is reported to be the final season of the well-loved series. The first episode of the upcoming season is aptly titled, 'The Beginning of the End'. The season will pick up right where the (literally) mind blowing season 3 finale left off. New challenges await the Byrdes who have made even closer ties with the Navarro cartel. Does this give them more power? Or did they just dig themselves deeper into their own graves?
Although there is still limited information surrounding the new season, viewers can revel in the fact that the final season will contain more episodes than usual. Fans will be glad to know that there will be a total of 14 episodes this time around, which will be split into two parts of 7 episodes each, with a mid-season break in between. Filming already began last November 2020 and is expected to wrap up in September 2021. Apart from the return of its well-acclaimed cast, viewers can also expect some notable names offscreen. One of them is Emmy-winning actress, Robin Wright (House of Cards). Wright, who is a self-admitted fangirl of the show, is directing a couple of episodes this season.
Fans can also expect a bunch of new faces to join in on the Ozark fun. Some of the new cast members and recurring guest stars to look forward to include, Veronica Falcón (Queen of the South) Navarro drug cartel leader's sister Camila Elizonndro, Ali Stroker (The Glee Project) as the Langmore's old friend Charles-Ann, Bruce Davison (X-Men) as retired Illinois Senator Randall Schafer, Alfonso Herrera (Sense8) as Navarro cartel member Javi, Bruno Bichir (Narcos) as Navarro's priest, Adam Rothenberg (Ripper Street) as private investigator Mel Sattem, CC Castillo (Outer Banks) as Sheriff Leigh Guerrero, and Tony award winning actress Katrina Lenk as biopharmaceutical firm CEO Clare Shaw.
Anything is possible in the world of Ozark. Its gripping storyline and unimaginable twists and turns make it such a visual delight. The show's creators have successfully kept viewers at the edge of their seats for the past three seasons. They expect to do nothing less in the final season. The show may be riddled with dirty money and mercenary killings, but it does not stray away from its core, which is essentially love for family. The main characters of the show are seen to go above and beyond to stay together and survive life's atrocities. Who knew a crime drama series could strike a nerve? Amidst all the uncertainty surrounding the show, one thing is for sure. America's favorite money launderers are not about to end the series without a bang.
Tell us what's wrong with this post? How could we improve it? :)
Let us improve this post!