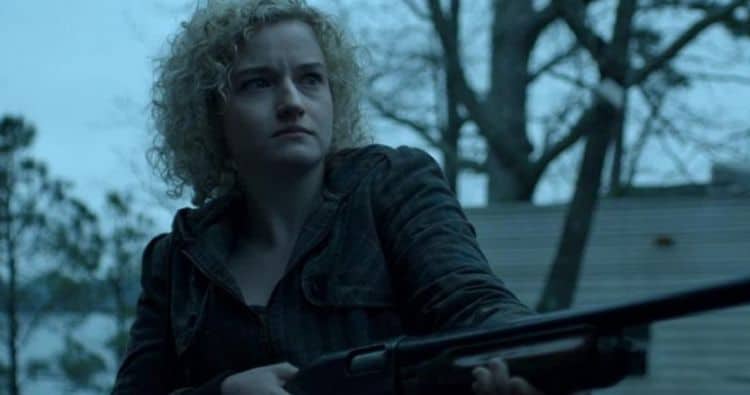 All good things must come to an end. This is a bittersweet thought whenever a well-loved television show comes to a close. As in all things in life, it's never easy saying goodbye. We can just take comfort in the fact that we're living in an era where re-watching an entire series is now as convenient as possible. One television series that we need to mentally prepare ourselves to bid goodbye to is Netflix's, Ozark. A preview of what's to come in the fourth and final season has already got viewers at the edge of their seats. The wait for the new season to premiere has been agonizing, but getting a glimpse of what's to come has got us all back in the Ozark groove. Here are five reasons why we're devastated about the hit crime drama's impending end:
5. We are not yet ready to say goodbye to our favorite characters.
All of characters in the series are damaged and flawed. These are just some of the reasons why have grown to love them as each episode went by. There may have been crime and a lot of debauchery involved, but as a viewer, you can't help but still root for your favorite character's happy ending. One of the series' strength also lies in its strong character developments that have been a monumental part of the show. We have witnessed how the Byrde family, led by Marty, portrayed by Jason Bateman (Arrested Development) and Wendy, portrayed Laura Linney (The Big C), had to toughen up and deal with the circumstances that came along their way. We have grown to empathize with Ruth, portrayed by Julia Garner (The Americans) and the rest of the Langmore family, who usually got the rough end of life's stick. Hard decisions had to be made, and all the characters showed nothing but the strength to overcome, and the will to succeed.
4. We are not yet over the cliffhangers from the season 3 finale.
To say that the last few seconds of the season 3 finale was mind blowing is an understatement. The storyline has been twisted and turned in so many ways, yet here we are, still wanting more. By the end of season 3, we have seen (spoiler alert!) the demise of a number of key characters, which included Wendy's brother, Ben, portrayed by Tom Pelphrey (Iron Fist), whose mental health issues unfortunately caused him his life. We have also witnessed alliances that ended up in betrayal, such as when Ruth jumped ship and cut ties with Marty and Laura. To add up to all of this, we have also seen surprising new partnerships, just like the one of Omar Navarro, portrayed by Felix Solis (The Forgotten), the head honcho of the cartel, who chooses Marty and Wendy over his long-time loyal ally, Atty. Helen Pierce, portrayed by Janet McTeer (Albert Nobbs). This opens a whole lot of possibilities, and we're more than excited to see how the consequences of these decisions trickle down onto season 4.
3. The storyline just got more exciting.
The season 3 finale just changed the whole dynamic of the show. Marty and Wendy have already gotten used to having a lot on their plate, but this time around, the plate has turned into a gigantic serving dish. Now that they have direct access to Navarro, the head honcho of the cartel, anything can possibly happen. This opens up a Pandora's box that allows for many new storylines to be explored— the final 14 episodes might not just be enough. The series has been a slow burn that just gets better in time. With this sustained momentum, we're convinced that the show will continue to stay true to its essence until the end, as it finishes off with an epic bang.
2. There are still new characters, who are about to shake things up.
Viewers can look forward to seeing more new faces in the final season. One of them is Oscar nominated actor, Bruce Davison (Longtime Companion), who portrays Randall Schafer, a retired Illinois U.S. Senator who has been accustomed to have things done his way. He may not be in office anymore, but he is still able to wield his power in more ways than you can imagine. What does this mean for the Byrdes? Will he pose as a friend or a foe? Long-time fans of the show are already accustomed to expecting the unexpected.
1. We have already gotten attached to the Byrde family.
Saying goodbye to the Byrde family feels like parting with an old friend. We witnessed their journey from the suburbs of Chicago to the remote summer resort community in the Lake of Ozarks region of central Missouri, and felt remorse when they had to leave their comfortable and privileged life to run a dangerous criminal enterprise. Ozark is easily one of the best crime dramas in recent years, and we the Byrde family to thank for that. They have been the core of the series, and a great one at that. We have rooted for them throughout the seasons, despite of their mistakes and imperfections, and will continue to do so until the very end.
Tell us what's wrong with this post? How could we improve it? :)
Let us improve this post!