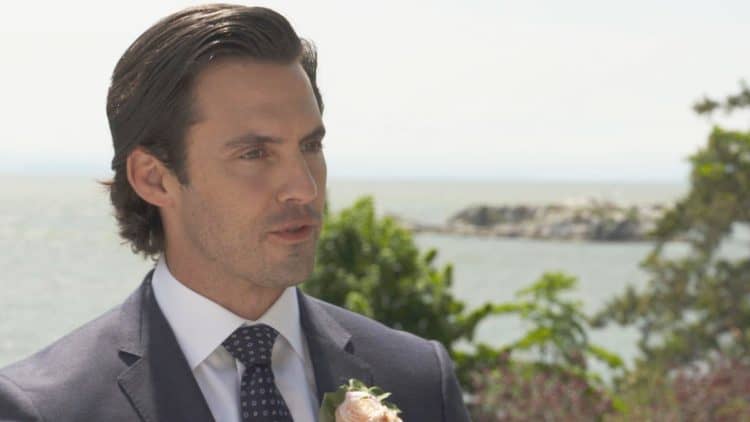 Milo Ventimiglia has recently become a household name, thanks to his roles in the hit TV shows Heroes and This is Us. His performances have catapulted him to a level of fame that many actors can only dream of. Despite his success, Milo remains a versatile and dynamic actor, bringing a unique energy to every project he takes on. With a career spanning over two decades, Ventimiglia has played a variety of roles, from bit parts to guest appearances, but his most memorable roles are the ones that truly showcase his talent.
Here are the top five movie roles of Milo Ventimiglia's career.
5. That's My Boy
In this Adam Sandler comedy, Ventimiglia plays Chet, the brother of the bride. Chet is a fake, a mama's boy, and a character that audiences love to hate. His performance in That's My Boy showcases Ventimiglia's comedic chops and his ability to play a character that is both despicable and entertaining.
4. Armored
In this action-packed heist film, Ventimiglia plays one of the armored car drivers who decides to steal the cash they're transporting. The plan goes awry when they're discovered, and Ventimiglia's character ultimately does the right thing by standing up against his fellow thieves. Armored showcases Ventimiglia's ability to play a conflicted character and hold his own in an action film.
3. Pathology
In this dark thriller, Ventimiglia plays Teddy, a medical student who becomes involved in a dangerous game of planning the perfect murder. As he uncovers the true intentions of his fellow players, Teddy takes matters into his own hands to ensure their deadly game comes to an end. Ventimiglia's performance in Pathology demonstrates his ability to play a complex and morally ambiguous character.
2. The Art of Racing in the Rain
In this heartwarming drama, Ventimiglia plays a race car driver whose life is narrated by his loyal dog. The film offers a unique perspective on life, love, and family, and Ventimiglia's performance is both touching and relatable. The Art of Racing in the Rain showcases Ventimiglia's ability to connect with audiences on an emotional level.
1. Rocky Balboa
In the sixth installment of the iconic Rocky franchise, Ventimiglia plays Rocky's son, Robert. His performance in Rocky Balboa is both powerful and emotional, as he shares the screen with Sylvester Stallone in some of the film's most memorable scenes. Ventimiglia's portrayal of Robert Balboa adds depth and heart to the film, proving that he can hold his own alongside Hollywood legends.
Milo Ventimiglia has undoubtedly made a name for himself in the world of film and television. His diverse range of roles and undeniable talent have solidified his place as a versatile and captivating actor. As his career continues to flourish, fans eagerly await the next memorable performance from this talented star.