After nine seasons with a spin-off and two East Asian remakes, Suits finished as a trailblazing franchise, joining the ranks of the best legal drama series in recent history. Created and written by Aaron Korsh, the lawyer show premiered in June 2011 on USA Network and concluded in September 2019 with a grand total of 134 episodes. Suits pulled high approval ratings with rave reviews throughout its run. It holds a 65% Metascore alongside an 8.5/10 user score on Metacritic while managing an 8.4/10 IMDb rating. On Rotten Tomatoes, the series has 91% positive reviews, with an average audience score of 86%.
Suits' universal acclaim has been attributed to its impressive cast, character depth, and wholesome premise. While the idea of an associate attorney with an eidetic memory propelled the stories the series inhabits, Mike Ross' ethical use of his gift is starkly juxtaposed with his unauthorized law practice, posing a moral dilemma that strongly resonated with viewers. Away from that, the series dwelled on the inner workings of an elite law firm, exploring workplace politics, friendship, and romance for a meaningful and relatable drama. Here's a ranking of the worst to best seasons of the quick-witted series.
9. Season 7 (2017 – 18)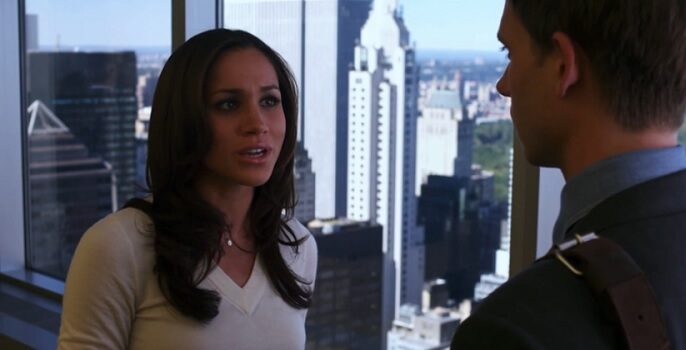 Suit season 7 felt like a different show with Jessica Pearson's absence. The character played by Gina Torres left in mid-season 6 when she gave up corporate law and relocated with her partner to Chicago. She returned as a recurring cast in season 7, to the disappointment of viewers who couldn't fathom the future of the show without the favorite character and co-founder of the New York law firm. This was also the last season featuring Patrick J. Adams' Mike Ross and Meghan Markle's Rachel Zane as a couple. It felt like the series was becoming another show despite the incredible plot of episode 10, "Donna."
8. Season 8 (2018 – 19)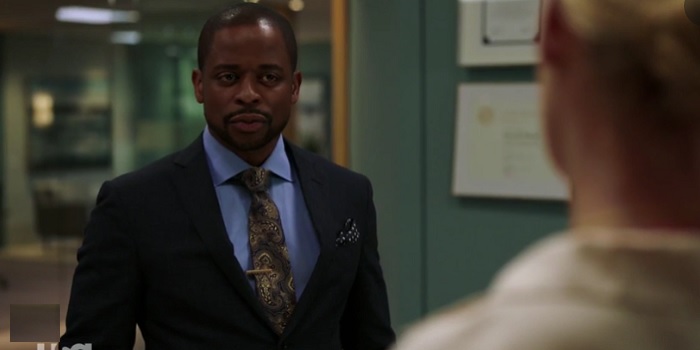 Although season 7 hinted that the show would be different, the Suits fandom wasn't ready for a season without Mike Ross, Rachel Zane, and Jessica Pearson. The extensive cast changes in the season saw Amanda Schull's Katrina Bennett and Dulé Hill's Alex Williams become series regulars. American actress Katherine Heigl also joined the main cast as Samantha Wheeler, a senior partner. But not even her season-long battle with Hill's character over whose name will get to the wall could recapture the original aura of the show. Though the season has great moments like episode 10, "Managing Partner," and the finale, "Harvey," it felt like a spin-off series of Suits rather than another season.
Season 1 (2011)
Suits' "Pilot" episode counts among the season's memorable moments as it sets the pace for the narrative arc to unfold. With episodes like "Tricks of the Trade," "Identity Crisis," and "Dog Fight," the premiere season hinted at the great potential of the series. Nevertheless, it seemed the series was spreading its focus, pursuing so many storylines that silenced the core appeal of the legal dramedy. In retrospect, a viewer might appreciate the season more, but for a fresher, it's just another series about lawyers, albeit one that's worth giving a chance.
Season 9 (2019)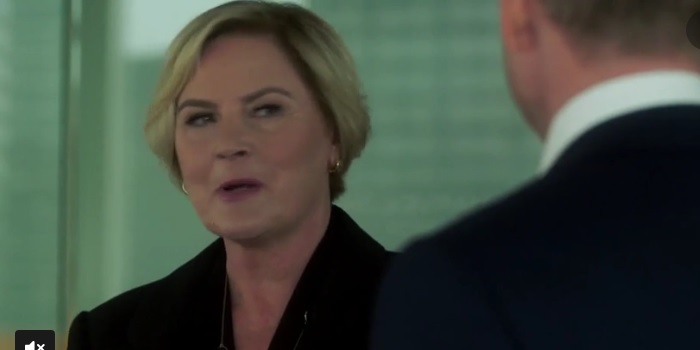 The final season of the legal drama, Suits season 9 saw Adams' Mike Ross return as a recurring cast to help Harvey and Rick Hoffman's Louis Litt fight off Denise Crosby's Faye Richardson, who had assumed control of their law firm. Mike Ross' return helped the season recapture its original feel after the ample cast changes in season 8. With a significant improvement in the ratings of season 9's last three episodes, it managed an 83% approval rating and 80% audience score on Rotten Tomatoes. It was an exciting end for the series, which ran for over eight years.
Season 6 (2016 – 17)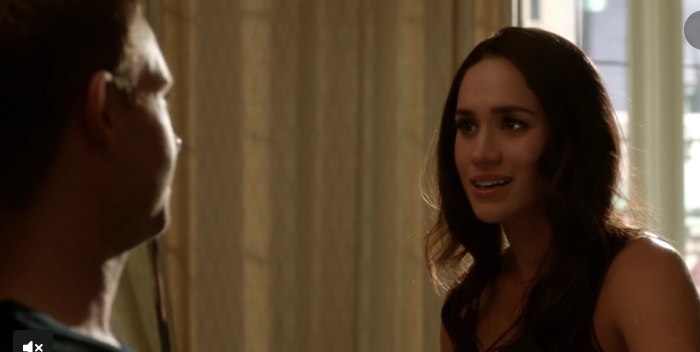 Suits season 6 marks the beginning of the series' significant cast and character changes, which leaves fans feeling it was a different show. However, the season ushers in the falling action, pushing the storyline towards a resolution. Season 6 ultimately resolves the show's moral dilemma, following Mike Ross as he fights to practice law legally. He perseveres and was eventually called to the bar, but it came with a pricey consequence as Jessica was disbarred. With 16 episodes, the season has an approval rating of 100%, with an 80% audience score on Rotten Tomatoes.
Season 3 (2013 – 14)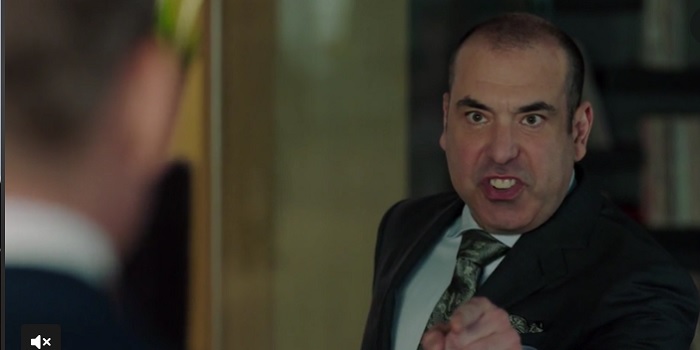 Suits season 3 consolidates the favorable response of the previous seasons with a storyline that teases a new career for Mike Ross. He left the law firm after Harvey became a named partner to become an investment banker. Inasmuch as fans wanted him to stay in the newly formed Pearson Specter, his departure set an exciting tone for the following season. Episode 12, "Yesterday's Gone," and the season's finale, "No Way Out," are some of the notable episodes of the season. Consisting of 16 episodes as well, Suits season 3 has 85% positive reviews with a 92% audience score on Rotten Tomatoes.
Season 2 (2012 – 13)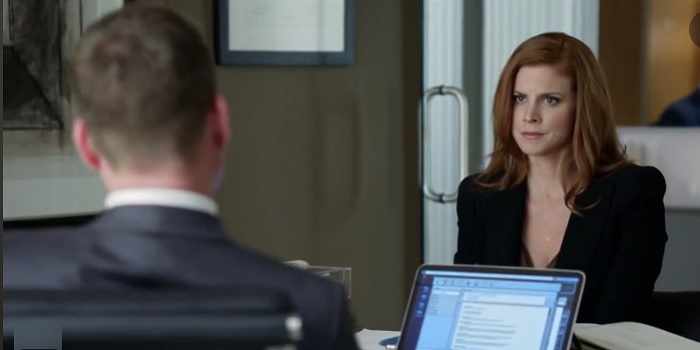 Following the unfocused beginning of season 1, Suits season 2 captures the essence of the legal series, paving the way for the show to build a cult following. The season premiered in June 2012 with 16 episodes that concluded in February 2013. Rachel Zane and Mike Ross' relationship began in season 2, introducing a thrilling workplace romance to the story. Also, Jessica Pearson and Rachel Zane learn about Ross' secret, which firmly establishes the inciting incident of the series. This appropriately sets the drama in motion with unresolved threads that leave the audience clamoring for more seasons. Suits season 2 has an approval rating of 86% on Rotten Tomatoes, with a 94% audience score.
Season 4 (2014 – 13)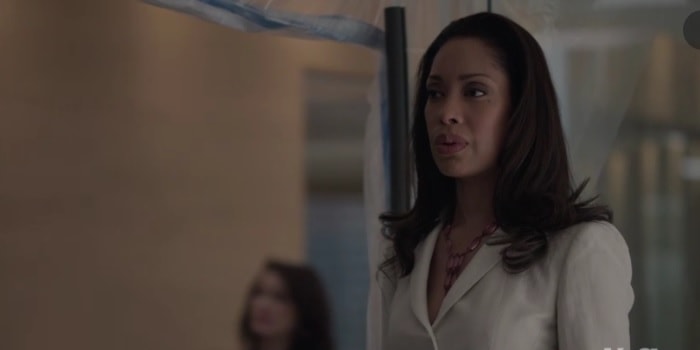 Suits returned for season 4 in June 2014, pitting Mike Ross and Harvey Specter against each other. The season introduces the rising action, complicating the plotline while setting the anchor for the show's climax. Having learned that Mike never went to Harvard, Louis Litt leveraged that to become a name partner. From the law firm's transformation into Pearson Specter Litt to Mike's engagement to Rachel and Donna leaving Harvey to work for Louis, Suits season 4 stirs ample tension that keeps the audience invested in the story. The season holds a 100% approval rating with a 93% audience score on Rotten Tomatoes.
Season 5 (2015 – 16)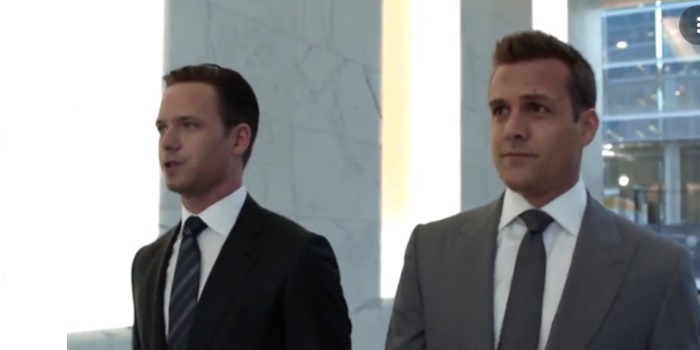 Suits season 5 is the show's climax and the best season of the legal drama. Its premiere episode in June 2015 follows Harvey as he struggles to work without Donna, while the season's finale in March 2016 saw Mike Ross take a prison deal, thereby facing the consequence of his unauthorized law practice. From calling off his wedding to Rachel to Harvey seeing him off to prison to serve his two-year sentence, Suits season 5 stimulates uninhibited emotions. Like season 4, it has a 100% approval rating on Rotten Tomatoes with an audience score of 91%.