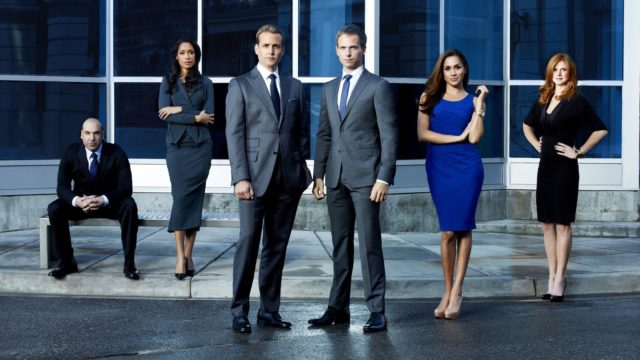 Suits is a television show that has mesmerized many audience members. In fact, those who have developed a real following can't seem to get enough of it. It seems like there isn't really a bad episode, although some of them are certainly better than others. As far as the different seasons go, season six seems to be one of the best. There are a lot of pivotal moments that occur throughout this season and there are enough plot twists to keep anyone interested. The top five episodes from Suits season six are listed below. Maybe one of them is your favorite episode, too. If you haven't already seen all of them, you might want to take the time to watch them at the first opportunity.
1. Suits Season 6 Episode 5 – "Trust"
As you might have already guessed by now, this episode is indeed about trust, just as the name of the episode implies. Mike is trying to earn the trust of Kevin, but things aren't exactly going well in that department. Meanwhile, Jessica is doing everything she can to build up the trust in the firm after it has been severely damaged. She's taking the more practical approach while Harvey decides to take risks that will either make the firm better than ever or completely destroy it.
2. Suits Season 6 Episode 16 – "Character and Fitness"
If you follow the show, you probably already know how badly Mike wants to become a lawyer. You also know that this is something he has struggled with in the past. In this episode, he realizes the difficulty of the challenge he is facing and he comes to the understanding that he needs help if he is ever to achieve his goals. As a result, he goes to Rachel and Harvey to see if they can help him. In the background of the story, there is drama between Tara and Louis as the have some rocky moments in their personal relationship. In addition, Donna is frustrated because she's trying to start something new and it isn't going all that well. The truth is, the reason this episode is so good is because there is so much going on it's almost like watching a soap opera.
3. Suits Season 6 Episode 9 – "The Hand That Feeds You"
If you like an episode that moves quickly, you're going to love this one. Mike is in danger and harvey takes it upon himself to make things right. As a direct result, Harvey's main focus becomes ensuring that Mike is protected, even if that means going to extreme lengths in order to accomplish it. Tara and Louis are having relationship issues, much like they usually do. Finally, Rachel and Jessica work together so they can get an important case reopened.
4. Suits Season 6 Episode 13 – "Teeth, Nose, Teeth"
All kinds of things are going on in the office when it comes to the computer system, and it's causing problems right and left. While that's enough in and of itself to make most people go absolutely crazy, that's the least of the problems they're having in this episode. Louis and Harvey are about to have problems of their own after a letter comes in the mail that can dramatically alter the rest of their lives. In addition, Mike is having some issues being a role model and it's making him second guess many of the things he's always held close to the vest when it comes to his own personality.
5. Suits Season 6 Episode 11 – "She's Gone"
You might guess from the title of this episode that some big changes are on the horizon. Without providing too many spoilers, suffice it to say that it looks like Jessica is out of the picture, and it means that everyone else will have to pick up the pieces and find a way to move on without her. There are some other major issues as well, as Mike is being forced to make some serious adjustments after his life takes an unexpected turn.
Tell us what's wrong with this post? How could we improve it? :)
Let us improve this post!