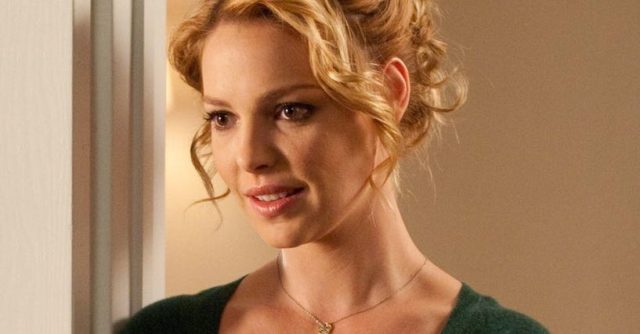 Fans of the television show Suits, which airs on USA Network, have probably been beside themselves recently because of the news that Meghan Markle would not be returning to the show. Anyone that hasn't been living under a rock for the last couple of months knows that Markle is marrying into the Royal Family, therefore resulting in her decision to abandon the show. Since she was a popular character on the show, news of her departure left a lot of fans wondering how the series would adapt to her absence, not to mention how they would handle the storyline upon her departure.
While those that were devoted fans of Markle may not be comforted much by the most recent news, many fans of the show are starting to breathe a sigh of relief with the news that Katherine Heigl will become a series regular in her place. Most fans are quite familiar with Heigl's work, as she regularly appeared on a similar television drama that aired on CBS called Doubt, not to mention her involvement with the immensely popular television show Grey's Anatomy. She also has several film credits to her name. It can easily be said that she is certainly not a newcomer to the industry and that she knows her way around a Hollywood set.
Without a doubt, there will be some fans that may not like the fact that one series regular is leaving and another is coming onto the show. However, this is really just the nature of things in Hollywood and characters have a tendency to come and go, even in some of the most popular shows. Fans that are still feeling a little weary about everything can take comfort in the fact that Heigl is a talented actress that can more than handle whatever is thrown at her and the show itself has a talented team of writers that are capable of weaving new stories and keeping everything interesting at the same time.
As a result, things promise to be interesting for the upcoming season of Suits. While it is impossible to tell at this particular point in time exactly what will eventually happen or how things will play out by the end of the season, it is already obvious that everyone involved with the show is working hard to make this transition not only work, but flourish. There is little doubt that most fans of the show will be more than willing to give it a chance, even with a major cast change hanging in the balance. Chances are, those same fans will soon discover that the show is just as good as it ever was and that through the sheer efforts of everyone involved, it might even be better than ever.
Major cast changes can make it difficult for any television show to continue on successfully but there have been plenty in the past that have managed to do exactly that. There is no reason to believe that Suits cannot be among those that have been able to make it work. Of course, only time will tell but for now, everything seems to be pointing in the right direction.
Tell us what's wrong with this post? How could we improve it? :)
Let us improve this post!