Craig Gillespie is a talented filmmaker who has been making waves in Hollywood over the last few years. After the massive success of his biographical sports drama, I, Tonya, Gillespie quickly climbed the ranks and became a sought-after name in Tinseltown. His success continued with the release of Pam & Tommy, a limited series about the tumultuous relationship between Pamela Anderson and Tommy Lee.
Gillespie's unique vision and storytelling style have captivated audiences and critics alike, and his ability to seamlessly blend drama and humor has made him a rising star in the industry. With such clout, Gillespie has now tackled yet another real-life event from history. Dumb Money will recount the crazy true tale of everyday people who changed the rules of Wall Street and made a fortune by making GameStop the hottest business in the world. So, let's take a deep dive into the crazy true story behind Dumb Money.
Behind the Events of The GameStop Short Squeeze
The GameStop short squeeze was a financial event that shook the entire stock market. It all started when a group of small-time investors on Reddit's WallStreetBets subreddit realized that a hedge fund had excessively shorted the stock of GameStop, a struggling video game retailer. These amateur traders rallied together, buying large amounts of GameStop stocks, driving up the share price in the process.
This resulted in a massive short squeeze as the hedge fund had to buy back their shares at inflated prices, sustaining significant losses in the process. The aftermath saw many democratizing the stock market, while others accused Keith Gill, one of the retail traders behind the surge, of engaging in market manipulation. Regardless, the GameStop short squeeze was a momentous occasion, demonstrating the growing power of small investors in the stock market.
Keith Gill, The Real Life Man Behind Dumb Money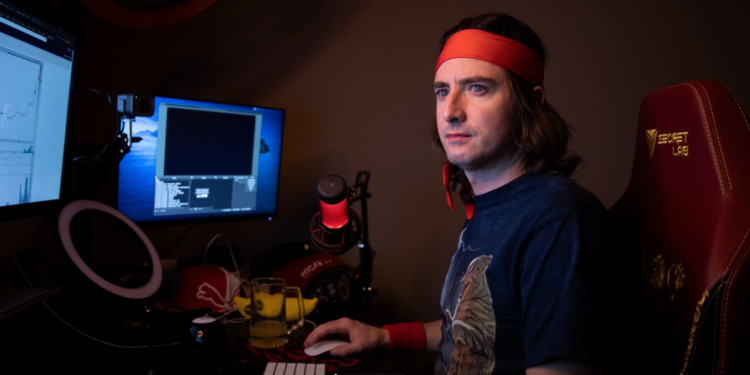 Keith Gill, also known by his online aliases "Roaring Kitty" and "DeepFu**kingValue," was born on June 8, 1986, in Brockton, Massachusetts, USA. He first gained notoriety as an online figure on Reddit and YouTube, where he offered his insights on finance and investments. His videos, which included analysis of the video game retailer GameStop, attracted a large following. However, he soon became the subject of investigation after igniting the GameStop Short Squeeze. In Dumb Money, Gill is played by Primetime Emmy nominee, Paul Dano.
How Accurate is the Dumb Money Movie?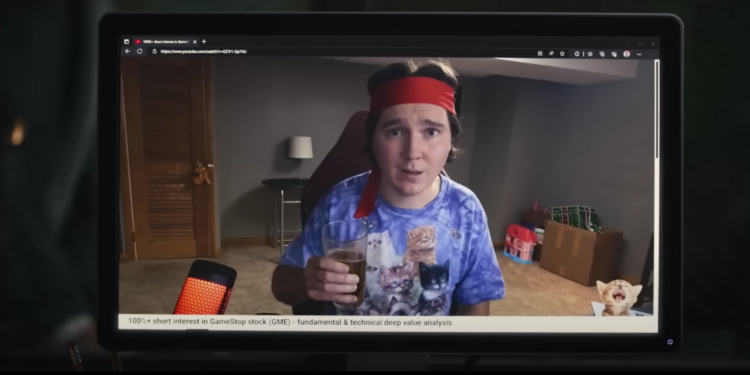 Filmmaker, Craig Gillespie, has made a name for himself by bringing true stories and scandals to life on the big screen. In 2017, he masterfully handled the controversial true story of Tonya Harding (played by Margot Robbie) with great skill, compassion, and authenticity in his film, I, Tonya. Gillespie's direction expertly navigated the complexities of the scandal that rocked the skating world in the 90s while also crafting a distinct visual style and tone that perfectly captured the rebellious spirit of Harding herself.
With his upcoming film, Dumb Money, Gillespie looks to continue that trend. The movie is based on the 2021 book, The Antisocial Network, which delves into the events surrounding the Gamestop short squeeze that captured headlines and went viral. Gillespie is known for his ability to bring a unique perspective to real-life events whilst splicing his projects with dark humour and thrilling drama. However, this time around, Gillespie actually has a connection to the story. In September 2023, Gillespie sat down with Deadline to discuss the movie. In the interview he divulged how he and his son invested and lost $10,000 in four days. So, it's easy to see how this story resonates with Gillespie.
Additionally, all names have been kept the same in the movie. This showcases that Gillespie plans on staying as true to the story as possible. Furthermore, Dumb Money hosts an eclectic ensemble of talent including Seth Rogen, Pete Davidson, Nick Offerman, and America Ferrera. With such a top array of talent onboard, it's fair to assume the story is in good hands.
Where is Keith Gill Now?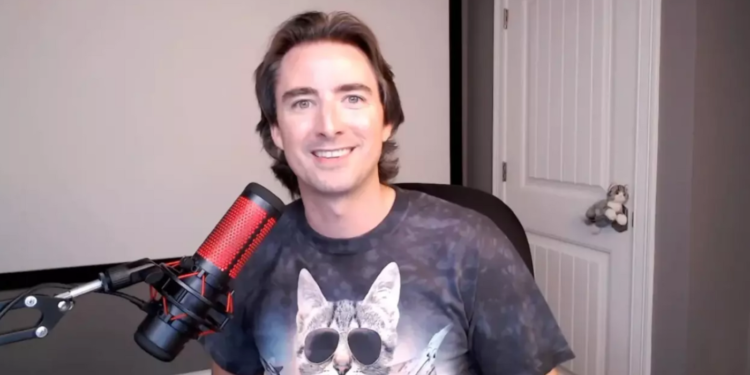 Keith Gill, who was an amateur investor and YouTuber, made a fortune when he invested in GameStop and rallied fellow investors to buy the stock. After the events of the short squeeze, Gill was subject to scrutiny from the media and received backlash from prominent figures in the finance industry. Nevertheless, he continues to run his YouTube channel, where he shares his investment strategies and insights into the stock market.
Although the exact amount of his net worth is subject to debate and remains unconfirmed, some rumours speculate that he made over $40 million from the GameStop short squeeze. Despite the controversy and attention surrounding him, Gill remains passionate about investing and still actively shares his experiences on his YouTube channel, Roaring Kitty.
Tell us what's wrong with this post? How could we improve it? :)
Let us improve this post!