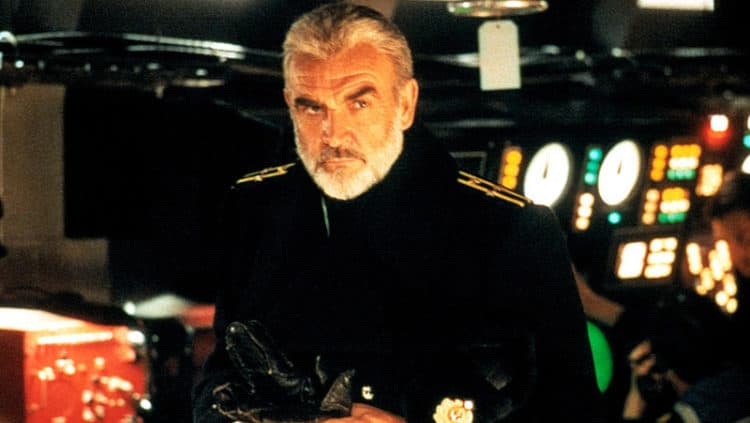 Tom Clancy is a bestselling author and many of his books have been made into movies, but one thing you do need to know is that Clancy is definitely a niche writer. He's someone that you have to be into when it comes to his subject material or it might not be worth your time. The amount of technical data, adherence to the military, and the level of intrigue that he gets into are all great for those that love to read about such things. But if you're a reader of science fiction and fantasy or other genres that don't mix well with this one then you might want to mosey on down another path. Those that like this kind of story however are those that can really get into the movies since a lot of them do tend to run fairly close to the books without too much deviation. A lot of people swear by Clancy's books and have also enjoyed the movies.
Here are some of the best movies based on Tom Clancy novels.
5. The Sum of All Fears
As you're going to find out quickly Jack Ryan is a very prominent character in a lot of Clancy's stories since he's one of the main characters and, despite being an analyst, is still someone that is field-tested and ready to go at a moment's notice. In this movie an effort is made by a terrorist to try and build up a conflict between America and Russia in an attempt to get them to wipe one another out so a new fascist regime could step in. Fortunately, despite the destruction of a city and the death of the head of the CIA, Jack is able to determine where the bomb was made and to inform the US that it wasn't the fault of the Russians.
4. Jack Ryan: Shadow Recruit
This movie seems to show how Jack Ryan got his start as he is recruited by the CIA after being a Marine. The first task he's put on is one that takes him to the limit immediately as he's threatened by an assassin once he arrives to his location. From that point on he has to contend with the main antagonist again and again in order to get the man to trust him. The film actually gets kind of humorous in spots since Kiera Knightley joins the crew and at one point acts like a jealous girlfriend when she follows her boyfriend all the way to meet him on the premise that she thinks he's cheating. This film is still action-packed but it's a little lighter than the others.
3. Clear and Present Danger
It seems like any movie that has to do with cartels and the drug-running game tend to get a little messy and this one is no different. This time Jack Ryan is the Deputy Director of Intelligence and has a lot more on his plate so to speak. When someone connected to the president of the United States is targeted however things get really ugly really fast. Jack isn't allowed to go in guns blazing as he might want, but he sent to the sight to try and figure out what's going on. One thing about these stories is that Jack Ryan is kind of the beginning and the end character that a lot of people know is going to get something done.
2. Patriot Games
Despite being retired in this movie there's usually one thing that will get a guy back to work in a big hurry, especially if he works for an agency that's known to kill people on occasion, and that's harm his family. When Jack foils an assassination attempt he becomes the target for a very dedicated and organized group that want him and the original target dead. When they come after him however Jack isn't about to take things lying down and goes back to the CIA, utilizing their resources once again as he takes the fight to his aggressors, showing them that motivation is one thing, but family is something you don't mess with.
1. The Hunt for Red October
A member of the Soviet Union trying to defect by using their own sub against them tends to frighten more than their superiors, as many Americans are still not willing to trust anything Russian unless it comes in a bottle and is labeled according to law. That being said, this movie is highly entertaining since the level of espionage and the deductions made by none other than Jack Ryan are astoundingly accurate and help to avoid an all out nuclear war with a submarine that's virtually undetectable while running with a special drive. That kind of war would need to be avoided at all costs.
Tom Clancy is very good at what he does, and even if you're not into his writing you might enjoy these movies.