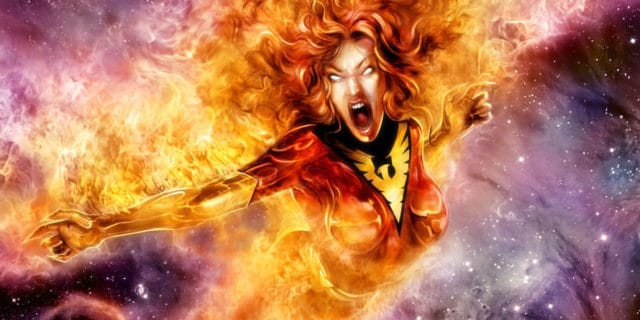 X-Men fans will recognize the Dark Phoenix Saga as one of the most celebrated stories over the course of the characters' existence. People who have watched the X-Men movies will remember that some of the saga was used for X-Men: The Last Stand, but since X-Men: Days of Future Past erased the events of that particular movie in-setting, there was the chance of a re-do. Now, that promise is closer and closer to being fulfilled, seeing as how X-Men: Dark Phoenix is expected to be released on November 2 of 2018.
A short look at the cast members for X-Men: Dark Phoenix will reveal a number of names that might be familiar to interested individuals:
Sophie Turner
It has been confirmed that Sophie Turner will be reprising her role as Jane Grey in X-Men: Dark Phoenix. This is important because said character will be the single most important character in the movie, meaning that her performance could make or break it in the process. Most people will recognize her as Sansa Stark on Game of Thrones, but it is worth mentioning that she has appeared in a small number of other movies and TV shows as well.
Tye Sheridan
Given the relationship between Jane Grey and Scott Summers, Tye Sheridan is another actor who will be having an important role in the upcoming movie. So far, his roles haven't been as prominent as those of some of the other names on this list, but it seems clear that he has potential, as shown by the fact that he was chosen as the lead for Steven Spielberg's Ready Player One.
James McAvoy
Naturally, James McAvoy will be making a return to the X-Men movies as Charles Xavier, which is a role that he has played in not one, not two, but three X-Men movies so far. Besides his role as Charles Xavier, he might be recognizable as either Nicholas Garrigan in The Last King of Scotland, Robbie Turner in Atonement, or Kevin Windell Crumb in Split, which are all movies that have received a fair measure of both critical and commercial success.
Michael Fassbender
Professor X isn't complete without Magneto. As a result, it should come as no surprise to learn that Michael Fassbender will be returning to X-Men: Dark Phoenix, having played said character in the same movies as James McAvoy. Other than Magneto, Fassbender is also known for a role as a slave owner in 12 Years a Slave as well as a role as Steve Jobs in the bio-pic Steve Jobs.
Jennifer Lawrence
Of course, the names that have been mentioned so far are far from being the sole names of note in the casting for X-Men: Dark Phoenix. For proof, look no further than the fact that Jennifer Lawrence will be returning to her role as Mystique. Lawrence has a number of important achievements to her name, ranging from the fact that she is the second youngest actress to win an Oscar for Best Actress to the fact that she is the highest-grossing action heroine for her performance in the Hunger Games series.
Save