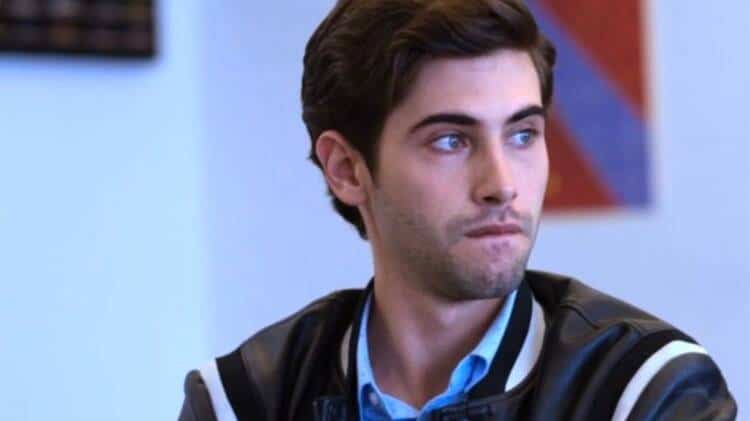 Sometimes it can take an actor several years for their career to start seeing some traction. In other cases, actors start to see lots of success within the first year of their debut. Yankel Steven is definitely part of the second group. Although he's only been acting professionally for about 4 years, he's already well on his way to becoming a star. He is best-known to most of his fans for his role in the telenovelas like Papá A Toda Madre and Despertar Contigo. Although all of his work has been in Mexican productions, he has started to generate an international buzz thanks to his role in the Netflix show, Control Z. Keep reading for 10 things you didn't know about Yankel Stevan.
1. His Mom Is A Model
Being a natural in front of the camera is something that clearly runs in Yankel's family. His mother, Aldara Salido, is a famous Spanish model and Yankel has followed in her footsteps. In addition to his work as an actor, he also has professional modeling experience.
2. He's Modeled For Popular Brands
Yankel starting modeling before getting involved in acting. Not only is Yankel a professional model, but he's also worked with some very impressive brands including Coca Cola and Asepxia. Now that his asking career has really taken off, it's unclear how much time he'll be devoting to modeling.
3. He's Not Very Active on Social Media
For most celebrities, being active on social media has become part of the job. Not only is social media a great way for celebrities to interact with their fans, but it's also a great way to promote upcoming projects. However, Yankel Stevan isn't very active on any of his social media platforms. He only has 8 posts on Instagram and he hasn't posted anything on Twitter since January of 2018.
4. He Was Raised In Cancun
Cancun is one of the most popular destinations in Mexico for American travelers. College students who are looking for a tropical place to spend spring break are particularly drawn to the famous Mexican city. Yankel, on the other hand, lives where millions of people vacation. Yankel was born in Mexico City, but he's spent most of his life living in Cancun.
5. He's Spoken Out Against Drinking And Driving
Yankel has used his platform to spread awareness on important issues. In 2017, Yankel teamed up with Arrive Well on a campaign against drinking and driving. He said, "we are not against you drinking, but we are against drinking". Yankel has also discussed the importance of not texting and driving.
6. He's Grateful For All The Opportunities He's Had
Acting can be a very unforgiving career choice. Most actors have to deal with lots of rejection and sometimes it can be hard to overcome. For that reason, Yankel is very grateful for every opportunity he's been given as a young actor. He said that platforms like Netflix have made it possible for up and coming actors to get the chance to be exposed to viewers all over the world.
7. He Did A Spider-Man Commercial
Spider-Man is one of the most well-known superheroes in comic book history. Yankel may not have appeared in any Spider-Man movies, but he is a part of the franchise. In 2017, he got the chance to work alongside Tom Holland in an ad-campaign to advertise the release of Spider-Man Homecoming.
8. He Was In A Serious Car Accident
Yankel's work with Arrive Well was very close to his heart for very personal reasons. A few years ago, he was involved in a very serious car accident that he was lucky to be able to walk away from. Luckily no one involved in the accident was killed, but Yankel did suffer an eye injury.
9. He Has A Girlfriend
Thanks to his good looks and on screen charm, Yankel Stevan definitely has all the makings of a young heart throb. However, anyone who has a crush on Yankel will have to keep it to themselves. He is in a happy relationship with Mexican actress, Macarena Garcia.
10. He Loves To Swim
Acting and modeling may be Yankel's priorities, but they aren't the only things he's passionate about. After a long day of work, he likes to spend time outdoors. He loves soaking up the sun and one of his favorite things to do is relax by the water and go swimming.