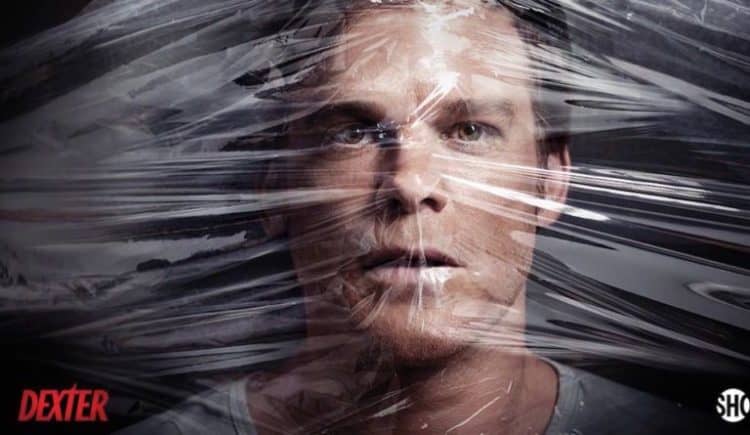 Our favorite serial killer has been a part of the world of pop culture for over 15 years. Even if you've opted to completely block out the last few seasons of the Showtime series, there's no denying that Dexter was at its peak during the first four seasons of the drama series. What made Dexter a fascinating show is that it was fresh and unlike anything else on television during its debut in 2006. While antiheroes like Tony Soprano or Detective Vic Mackey exist, it wasn't much of a craze during this time and no other television show documented the lifestyle of a serial killer. While we ultimately know the journey of Dexter Morgan, the interesting question is whether the pilot of the popular television series holds up?
The opening sequence of Dexter is haunting and unsettling. We're getting this narrative of some random guy we don't know yet as he cruises the streets of Miami. The dark cinematography, the grave voiceover, and the stalking of a seemingly happy father. The show toys with the audience's emotions here while showing Dexter at his most characterful. Dexter Morgan is a man that's detached from the world. He doesn't feel any emotions and that brief monologue perfectly conveys the type of man that he is. Then, the show pulls out the rug from under us. This seemingly happy husband and father is a sadistic serial killer who murders children. Thankfully, the villain doesn't turn cartoonish and explains that's just who he is. That's what makes the earlier seasons so great. Obviously, Dexter is a demented human being. The show explores what makes these types of people tick, which adds a nice layer that serial killers don't particularly get in media. Then we get to the meat of Dexter's trademark move of dissecting the monster starting with the head. Instantly, the opening grabs you because Dexter thrusts you into its fascinating world. Dexter is committing a deplorable act, but the writers wisely make his victim ten times worse than the protagonist. Plus, despite his methods of justice, the notion that Dexter doesn't harm children was geared to keep audiences on his side.
The pilot goes on to showcase Dexter's world and introduce the core cast of characters, and notably, the main serial killer of the season. The most interesting aspects are the flashbacks of Dexter as a young kid. The scenes are more tell than show, which is one negative about them. While the conversations between Harry and Dexter gives you more understanding about his mindset, it would've been better if we've seen Harry catch Dexter in the act of trying to kill something or someone. Basically, the series should've scaled back to when Harry found out. It would've been more effective to understand how Harry is so calm and understanding of what his son is. What was his reaction when it he found out about Dexter's murderous tendencies? How did he get to the point of accepting that his son couldn't change his ways? A missed opportunity to really dig deeper into their relationship. The other character that sticks out in the premiere is Sargeant James Doakes, but not in a good way. Doakes comes off as a cartoonish douchebag. There never feels a rhyme or reason as to why he hates Dexter. Are there bosses that are difficult? Yes, but the approach to establishing Doakes's dynamic with Dexter feels all wrong. Unlike Dexter, we only see one side of the Sergeant, which only hinders his character here. Obviously, the show wants you to root for Dexter, but it's important to not play good vs. evil here. We need to see a charming and good side of Doakes so we can also connect with his character. There's a way of making him look like a douche without going over-the-top.
Other than Doakes, everyone else serves their purpose in Dexter's world. His relationship with Rita is another intriguing layer that helps add onto Dexter's character. However, the big draw is the serial killer of the season. As we all know, that ends up being Brian Moser, a.k.a. The Ice Truck Killer, or Dexter's brother! The Ice Truck Killer is considered the best villain of the series and it's not hard to see why. The pilot does a good enough job to give you a taste of the monster we're dealing with and leaves the audiences with a nice cliffhanger of The Ice Truck Killer cutting-up pieces of a doll in his freezer. All-in-all, the Dexter pilot isn't without its flaws, but it's still a strong opener for one of the most memorable shows to come out in the past two decades.Showtime