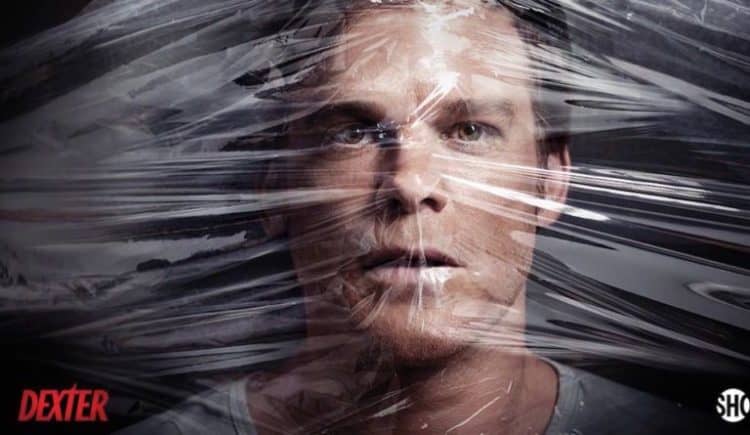 Dexter began its run on Showtime on October 1st, 2006, starring Michael C. Hall, an Emmy-nominated actor from HBO's recently-wrapped Six Feet Under, as blood splatter analyst Dexter Morgan. The crime series had a great twist: this Miami Metro Police forensic expert used his knowledge to take down the worst killers who had managed to elude justice, feeding his own "dark passenger" urge to kill in the process. The show, which picked up four Emmy Awards and an additional twenty-one nominations over the course of its run, had a healthy eight seasons, but its series finale, which aired on September 22nd, 2013, left many fans unsatisfied. A new iteration, titled Dexter: New Blood, began on November 7th, 2021, presenting a final addendum to this narrative. While no part of the show was ever truly bad, some segments were better than others. Here are the nine seasons of Dexter, ranked from worst to best.
9. Season 8
What used to be the last anyone heard of Dexter was certainly the weakest. Though it brought it an impressive French actress, Charlotte Rampling, to serve as a therapist who could help Dexter work through his internal struggles, it suffered from a distinct lack of focus, something that a final season of a long-running show really should have. The portrayal of Deb and the season's main villain, the Brain Surgeon, also left much to be desired. And then there's the finale, which prompted more anger from viewers than anything else.
8. Season 2
Picking up after the Ice Truck Killer and all that season one was presented a tall order, and, at first, this show delivered strongly. The concept of The Dark Defender and Dexter as a hero was definitely appealing, and it was productive also to have someone catch on to Dexter and begin to suspect him. But things took a major turn midway through the season when Dexter's love interest Lila, played by Jaime Murray, started to dominate the storyline and shift it in an unappealing direction. Doakes should have remained the primary antagonist, but this season veered off-course.
7. Season 3
This season gave Dexter something he hadn't yet encountered, someone else in a law enforcement position who also wanted to help take out the trash. Seeing how their ideals began to differ, even though they were both allegedly operating based on the Code, was indeed interesting, as was the Emmy-nominated performance by season-long guest star Jimmy Smits as Miguel Prado. But, despite that, it never managed to be quite as captivating as other setups.
6. Season 9
Though billed as a limited series and missing the signature (and fantastic) opening credits sequence, this really is simply a continuation of the show. It was great to see Dexter in a new environment where he is starting to trust people, albeit with a fabricated identity and backstory. Welcome new characters played by Julia Jones, Clancy Brown, and Jamie Chung made it very worthwhile to see Dexter again and wonder whether he'd be able to outrun his past. The only shame is that it was only ten episodes and didn't have more time to get to spend with its characters.
5. Season 6
Not always regarded so highly, this season is worth a revisit. Most of the villains over the course of this show kill because of a feeling of superiority or an uncontrollable desire to exact violence, but James Gellar and Travis Marshall were compelled by religious fervor. That new angle made this season engaging and also somewhat terrifying. Enlisting the talents of legendary actor Edward James Olmos was a solid move, and Colin Hanks also turned in a truly top-tier performance as his fiercely loyal acolyte.
4. Season 5
Following up season four was also a tough task, but this season did so very well. Introducing a powerful bad guy with an entourage and plenty of resources was a strong move, and Jonny Lee Miller brought a frightening composure to motivational speaker Jordan Chase. Involving a survivor, played by Julia Stiles, made things even more intriguing and added a sense of urgency and pressure to Dexter's typically carefully-crafted plans.
3. Season 7
One of the best character arcs on this show was that of Hannah McKay, played by Yvonne Strahovski, who entered as a killer Dexter was ready to dispose of but turned into an incredible confidante for him, someone who could understood him better than anyone else. Ray Stevenson's Isaac Sirko was also a strong character, and having those twin storylines play out made this a very worthwhile and busy year for Dexter.
2. Season 4
Let's start with the fact that John Lithgow is an incredible actor, who is actually the only performer to win an Emmy for this show. The Trinity Killer was a fascinating subject for this season, and a great opportunity for Dexter to see someone he didn't want to be like but also could learn plenty from before he killed him. Courtney Ford was also a great guest star, but there's no topping the unforgettable and pivotal events of the finale that rank among the most memorable this show has delivered.
1. Season 1
And then there's the one that started it all. Learning all about Dexter was immensely interesting, with Harry teaching him the Code and all of the other characters coming into the picture. While some may argue that the Trinity Killer is this show's hands-down best villain, the Ice Truck Killer also comes close, and the arc to reveal his identity is also a highlight of a dark, immeasurably involving debut season for this show.Clancy Brown
Tell us what's wrong with this post? How could we improve it? :)
Let us improve this post!