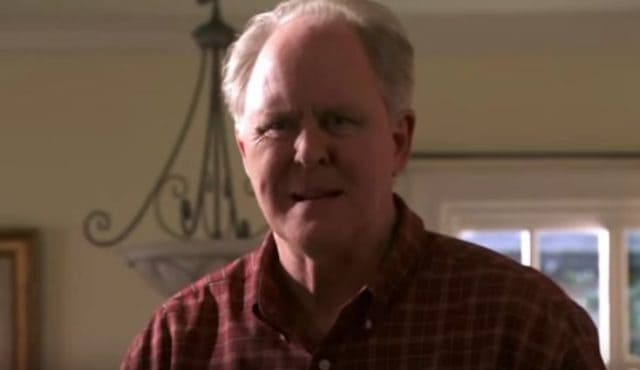 Has anyone seen a better season finale since 2009 than Dexter Season 4? I'd just like to point out that I haven't. There's only one that might be close and that would have to be Breaking Bad but in the pantheon of season finales fro ANY show in the history of shows I'm picking Dexter's Season 4 as the winner. If you'll recall that was the season where John Lithgow played the Trinity killer. I personally think Lithgow was the best "villain" ever on that show.
All of us could always use a little crazy Lithgow. The moment he played "Blake" in the movie Ricochet people realized that Lithgow wasn't just a comedic guy. They realized he did "crazy" extremely well. He took that role and ran with it. Here's a reminder of how that fateful season 4 ended.
And once Dexter had dispatched Arthur – with the sharp end of a hammer, an impeccable touch – we got the Dexter ending we'd wanted: Our man dumping Trinity's body over the side of his boat, and a shot of Dexter raising his head in vast relief, framed against a blood-red night sky.
And then we got the ending we didn't see coming. The fearful symmetry of Dexter finding his son Harrison sitting in a pool of blood ("Born in blood, both of us," in Dexter's voiceover phrase), and Rita murdered in the bathtub.
"I'm what's wrong – this is fate," said Dexter.
I still get chills thinking about that episode. I've never been shocked more from a TV show than that scene, ever. Here's a fun scene from season 4 for some nostalgia.
Tell us what's wrong with this post? How could we improve it? :)
Let us improve this post!