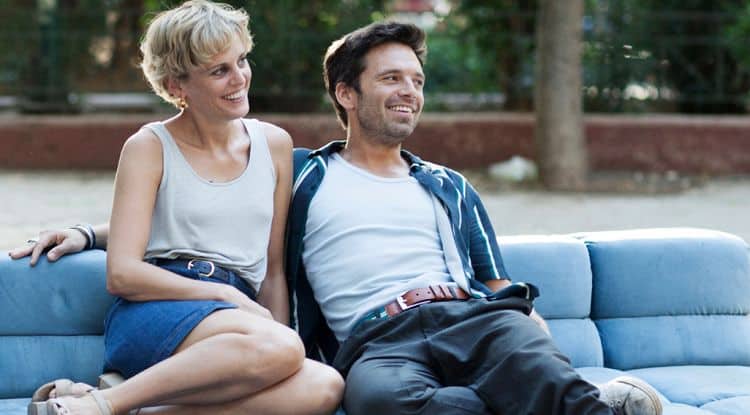 Denise Gough isn't the kind of actress who's loved acting since she was a child. She isn't even the kind of actress who found lots of success early in her career. However, even though her journey doesn't look like lots of other people's, she still managed to achieve lots of success in her career. Now, she's hoping to take things even further in 2022. She has a few projects in the pipeline, but one of the most highly anticipated is the Star Wars series Andor. By joining such a well-known and well-respected franchise, Denise is in a position to elevate her career to the next level. Keep reading to learn 10 things you didn't know about Denise Gough.
1. She's Originally From Ireland
England is the country that most people associated with Denise, but she was actually born in Ireland. She didn't move to England until she was around 15 years old. When discussing her experience in a new country, she told Standard, "I am a white, English-speaking immigrant who has been allowed to use the NHS here and the jobseekers' allowance when I needed it, and who got a full scholarship to a drama school. I came here looking for a better life and England allowed me to do that."
2. People Love Her Feet
If you thought Denise's acting ability was the only thing that people loved about her, you might want to think again. According to an online database of celebrity feet pictures, Denise's feet have earned a 4.5-star rating. If you want to see what all the hype is about, you'll be happy to know that her Wikifeet entry contains several pictures.
3. She Isn't The Only Actress in The Family
Neither of Denise's parents has a history of working in the entertainment industry. Still, however, Denise and her younger sister, Kelly, decided they wanted to become actresses. Kelly has been acting professionally for 15 years and she has spent a lot of time on stage.
4. She's an Award Winner
Denise got into acting because it's something that she genuinely loves, but that doesn't mean she doesn't want to have her hard work recognized. Luckily, there's been no shortage of recognition for her over the years. Denise has won several awards including a Laurence Olivier Award for Best Actress in a Supporting Role in 2018.
5. She's Not On Social Media
Many of Denise's fans would probably love the chance to follow her on social media, but that option isn't available at the moment. Denise doesn't have an account on any social media platform and that is likely because she's a very private person.
6. She's Been In Video Games
Live-action movies and shows are what have made Denise famous, but she also enjoys voice acting. To date, she has appeared in almost a dozen video games including The Witcher 3: Wild Hunt – Blood and Wine and Dragon Quest Heroes: The World Tree's Woe and the Blight Below. We'll probably see her work on even more great video game titles in the future.
7. She Doesn't Drink or Smoke
Drinking and smoking are two things that people commonly associate with the entertainment industry. For that reason, many people will be surprised to know that Denise doesn't do either of those things anymore. Instead, she prefers to put her time and energy into things that have a positive impact on her life such as meditation.
8. She's Been on Broadway
At this point in Denise's career, most of her acting experience has been in front of the camera. However, she has also found success on the stage. In fact, she was in the 2018 Broadway revival of Angels in America. She has also been in some off-Broadway productions.
9. She Ran Away From Home as A Teenager
When Denise was a teenager, she went through somewhat of a rebellious phase that resulted in her dropping out of school and running away from home. She told the Irish Times, "I ran away from home, that is what happened. Like so many teenagers, I had a lot of stuff [going on]. I went where I went to get what I needed to get through it."
10. She's Happy That She Didn't Get Famous In Her Early 20s
From the outside looking in, being famous can seem fun and exciting. However, many celebrities have expressed that being famous can actually be very overwhelming. That is why Denise is thankful that she didn't start becoming well known until she was already well into adulthood. At this point in her life, she is much more well-equipped to handle the spotlight than she would've been 20 years ago.