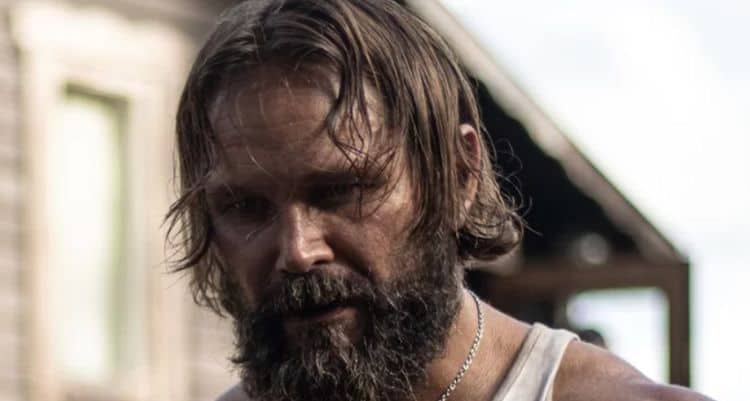 Daniel Stisen has been in the entertainment industry for more than a decade. In that time, he has built a solid resume that includes more than 40 on-screen credits. Daniel's muscular physique has made him the perfect fit to play some pretty menacing characters, but that doesn't mean that he doesn't have the range to do other things. Although many of his roles have been on the smaller side, Daniel approaches each project with professionalism and dedication. His hard work has allowed him to work with some of the biggest names in the entertainment industry and there are still a lot of things he has left to accomplish. Continue reading to learn 10 things you didn't know about Daniel Stisen.
1. He's From Norway
Daniel was born and raised in a small town and Norway. He comes from a large family where he is the oldest of seven. Not much information is known about his upbringing or what inspired him to get into acting. Although Daniel is very proud of his roots, he currently lives in London.
2. He's A Writer And Producer
Acting has been the main focus of Daniel's career, but he has also made time to explore other areas of the entertainment industry. In 2010, he made his debut as a writer and producer with a short film called Helt Kriminelt. He has gone on to write and produce several other projects including some full-length movies.
3. He Started Powerlifting As A Teenager
Even though acting is what Daniel has become known for, weightlifting was actually his first love. He was just 16 years old when he started his bodybuilding career. Within two years, he decided that he wanted to get into bodybuilding instead. It didn't take him long to find success as a professional bodybuilder.
4. He's A Formally Trained Actor
Some people may think that Daniel has mainly relied on his physique to get acting jobs, but that isn't the case at all. He takes his work as an actor very seriously. Daniel began his acting training at Nancy Mannes Acting Studio in Oslo. After six months, he relocated to Los Angeles where he studied at the Ivana Chubbuck Studio.
5. He Suffered A Serious Injury
Daniel's original plan was to stick with bodybuilding, but unfortunately, things didn't work out the way he planned. When he was in his 20s, he tore his left thigh while doing some heavy lifting for a magazine photoshoot. The injury permanently changed the course of his career and has prevented him from living heavy.
6. He Has A YouTube Channel
Daniel's acting jobs aren't the only time you can catch him on your screen. Daniel started a YouTube channel back in 2011 and he has uploaded a number of videos since then. His channel only has 125 subscribers, but he has gotten more than 6,000 views. Most of his content consists of weightlifting videos.
7. He Started His Own Production Company
The entertainment industry has lots of moving parts, and Daniel wants to be included in as many of them as possible. He is the founder of a production company. During an interview with Film Combat Syndicate, Daniel said, "I set up my own production company, while simultaneously doing all kind of jobs in the industry to learn, learn from the best, learn from big and small sets. Later on, I started to produce my own films, beginning with some action, and made sure they kept very high standard, the first one being Retribution which was along the lines of Marvel's Punisher for its inspiration. It won some awards for it, and got great responses from media outlets."
8. He Likes Spending Time In Nature
Even though he has been acting professionally for over 10 years, Daniel has never let his career cause him to start acting brand new. He has always enjoyed the simple things in life and he continues to do so. When he isn't working, he loves spending time outdoors. Some of his favorite things to do include outdoor workouts and hanging out at the beach.
9. He Enjoys Traveling
Daniel is a pretty adventurous person and he enjoys getting the opportunity to have new experiences. Traveling is one of his favorite things to do and he has gotten the opportunity to travel to several countries. On top of that, he has also lived in Norway, the United States, and England.
10. His Dad Is One Of His Biggest Inspirations
When Daniel started lifting weights, he was simply following in his father's footsteps. His father owned a gym and Daniel spent a lot of time there when he was younger. He even started lifting weights when he was just five years old. To this day, Daniel cites his dad as one of his biggest heroes along with Sylvester Stallone and Arnold Schwarzenegger.Sylvester Stallone
Tell us what's wrong with this post? How could we improve it? :)
Let us improve this post!