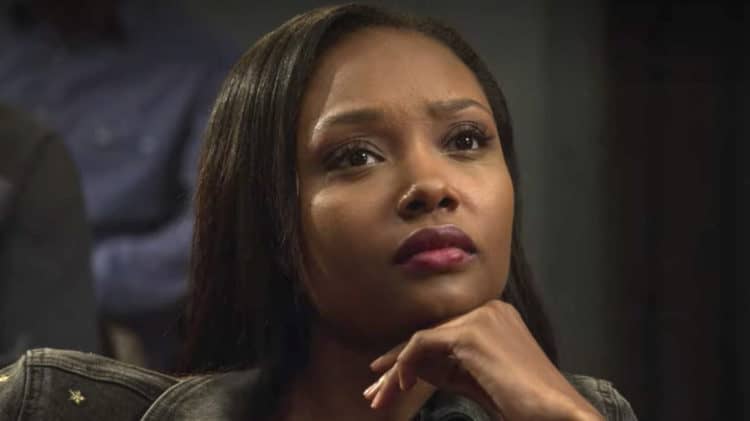 The last few years of Ashleigh LaThrop's career have been more amazing than she ever could've imagined. She got a big break in 2018 when she was cast in The Kominsky Method. The following year, she joined the cast of The Handmaid's Tale and The 100. Ashleigh's natural talent quickly became apparent to everyone who saw her work, and her fan base started to grow exponentially. No matter what kind of project she's working on, Ashleigh is the type of actress who can move between genres and characters with no problem. Now that she's starting to get more attention, there are countless people who can't wait to see what the future has in store for her. Here are 10 things you didn't know about Ashleigh LaThrop.
1. She Originally Wanted To Be A Doctor
Ashleigh's acting talent is undeniable. Surprisingly, though, acting isn't always what she saw herself doing for her career. When she was younger, she wanted to be a doctor – either a neurosurgeon or a pediatrician. She also considered becoming a psychologist. However, when she was 17-years-old, she saw the play Metamorphoses by Mary Zimmerman and it inspired her to get into acting.
2. She Made Her TV Debut In A Popular Show
There are lots of actors who make their professional debuts in projects no one's ever heard of. However, that's not how things started for Ashleigh. She made her first on-screen appearance in an episode of Chicago PD in 2014. Her character did not have a name.
3. She Has Theater Experience
On top of having built a pretty solid on-screen resume, Ashleigh has also built a solid foundation in theater. She started her career on stage and has been in plays such as Motortown and Balm in Gilead. These days, however, she seems to be mainly focused on TV opportunities.
4. Being On The Handmaid's Tale Was A Dream Come True For Her
Almost every actor would love to get the chance to be a part of a show they've always admired, and Ashleigh can officially say she's done that. In a Q&A on her Instagram profile, Ashleigh shared that working on The Handmaid's Tale was a dream come true for her because she's always been a fan of the show.
5. She's A Dog Person
Knowing whether someone is a dog or cat person can provide some very interesting insight into their personality. For those who were wondering, Ashleigh is a dog lover through and through. She has a fur baby of her own, but unfortunately, he hasn't made many appearances on her Instagram profile.
6. She Would Love To Play A Villain
Ashleigh has enjoyed all of the opportunities she's had in her career so far, but she's also looking towards the future. She already has an idea of the kinds of roles she'd like to play at some point in her career, and one of them is a villain. A role like that would be an interesting departure from what she's done so far.
7. She Likes To Travel
From what we can tell, Ashleigh was born and raised in Chicago, but the Windy City isn't all she knows. Over the years, she has gotten the chance to travel all over the United States and to different parts of the world. Some of the places she's visited include Japan and Puerto Rico.
8. She Enjoys Doing Crossword Puzzles
Everybody has at least one thing they like to do to help them relax, and for Ashleigh, that thing is crossword puzzles. While talking to Interview Magazine, Ashleigh said, "One thing that I really love doing is the New York Times crossword. I find that it's really grounding because it's hard and it's a way to sort of tune out the world."
9. She's A Meryl Streep Fan
Inspiration is one of the most important parts of the creative process, and Ashleigh has drawn some of hers from one of the most legendary names in the business: Meryl Streep. On top of that, Ashleigh's mother has also been another important source of inspiration both personally and professionally.
10. She Loves Peter Pan
Ashleigh may be an adult, but she hasn't lost her childlike excitement about the world. Ashleigh told Interview Magazine, "I grew up with Peter Pan. I love Peter Pan. I grew up watching every version of Peter Pan that there was, from the Mary Martin version to the 1950s Disney version. I always wanted to live in Neverland and never wanted to grow up. I wanted to fly and I wanted to have fun, always. I would say that probably has not changed."