Actor David Cross is an easily recognizable face on comedy television, having starred in several popular sitcoms throughout his career. Cross isn't just a comedy actor but a stand-up comedian. His work off-screen is as reputable as his credits on the small and big screens. The multi-talented actor and comedian is also a published author and producer.
Coupled with several comedy albums he has released, Cross draws inspiration from several comedic influences. From Richard Pryor, Andy Kaufman, Lenny Bruce, Lou Costello, and Bill Hicks to Steven Wright, Cross is known for his preference for sketch comedy, political satire, and black & blue comedy. Here are 10 things you didn't know about Arrested Development's David Cross.
1. David Cross' Early Years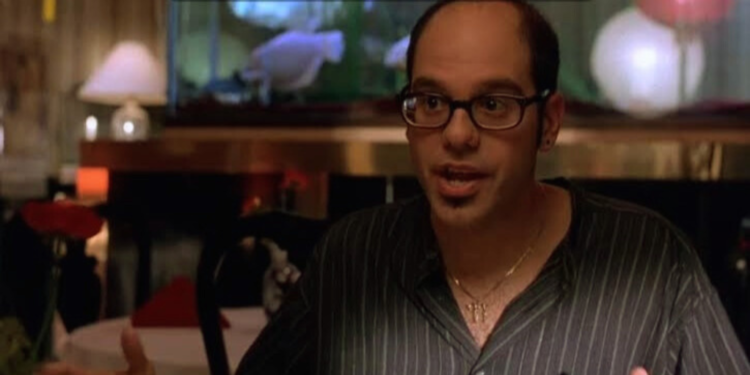 David Cross was born in Roswell, Georgia, on April 4, 1964. His father, Barry Cross, is originally from Leeds, England. His mother is Susi Cross. David is the family's first child and has two siblings – Juli Cross and Wendy Cross. Both have careers as actors, with Wendy co-starring with David in Run Ronnie Run! (2002).
Born into a Jewish family, Cross was raised in the faith. However, as an adult, he considers himself an atheist. His father divorced his mother when he was about 10 years old. Although he occasionally saw his father afterward, the two became estranged when Cross was 19. Since then, they've neither seen nor spoken, despite having lived in the same city for a while.
2. David Cross' Career As A Stand-Up Comedian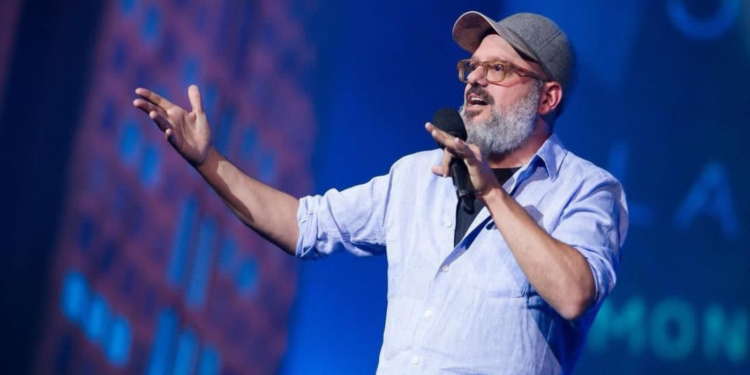 David Cross was raised in Georgia and attended Northside High School, in Atlanta, Georgia. However, like some kids, his age, Cross didn't have a detailed plan for a career after High School. With his natural talent for stand-up comedy, which he began performing on stage at 17, Cross decided to move to New York for better opportunities. However, in New York City, life didn't go as he had planned. Cross decided to work for a Long Island lawn care company to make ends meet.
Believing having a college degree will help advance a career, Cross enrolled at Boston's Emerson College. He quickly joined a sketch comedy group, This is Pathetic, where he first met actor John Ennis. After a semester at the college, Cross was convinced it wasn't something he needed and proceeded to drop out.
Afterward, he went full-time into stand-up comedy. Cross' big break came after radio artist Joe Frank heard his stand-up comedy. Frank gave him slots on his radio shows. At the same time, he was also kick-starting his acting career. He began as a writer on The Ben Stiller Show (1992–1993) and appeared in his written episodes.
3. He Made History With His Feature Film Directorial debut
With several acting and writing credits in television and film, David Cross made his directorial debut in 2014 with Hits. The comedy-drama, written and directed by Cross, starred Matt Walsh, Jason Ritter, and Michael Cera. Cross chose not to sell the films rights to distributors, choosing to upload the movie on Bit Torrent. This singular act made Hits the first feature film to be released with this format. He later used a Kickstarter campaign for the movie's general release, incorporating a Pay what you want pricing strategy.
4. David Cross Is Married To Actress Amber Tamblyn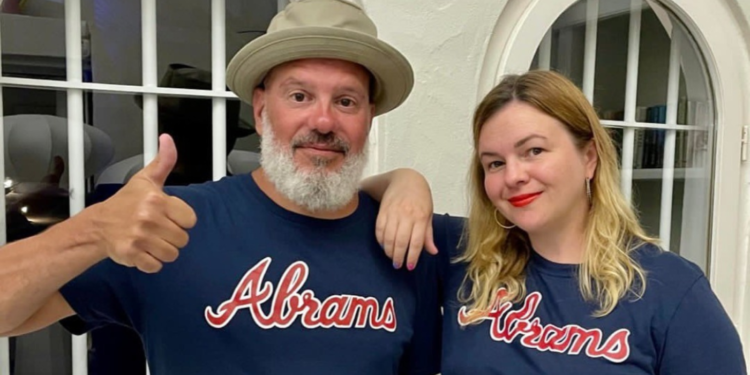 David Cross dated Amber Tamblyn for four years before engaging her in August 2011. The couple married the following year and welcomed their first child and daughter, Marlow Alice Cross, in February 2017. Cross is 19 years older than Tamblyn. Tamblyn is known for her roles in productions like General Hospital (1963), Joan of Arcadia (2003–2005), Two and a Half Men (2013–2015), Girlfriend's Day (2017), and Y: The Last Man (2021).
5. David Cross Comedy Albums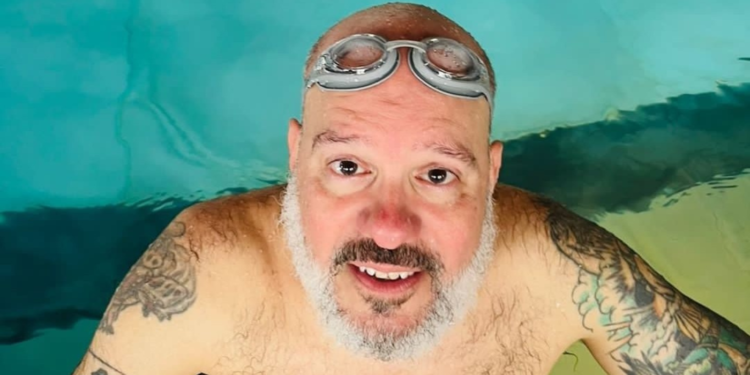 David Cross released his first comedy album, The Pride Is Back, as an HBO special in 1999. His next comedy album, Shut Up You F–king Baby!, was released in 2002. One of the things that has made his comedy albums successful is he releases them in both audio and video formats. While this would naturally cater to different audiences, Cross ensures the audio and video contents are different. He released a Netflix special and album, Making America Great Again, in 2016. His last comedy album, I'm from the Future, was a special he self-released in 2022.
6. David Cross Work As A Writer And Producer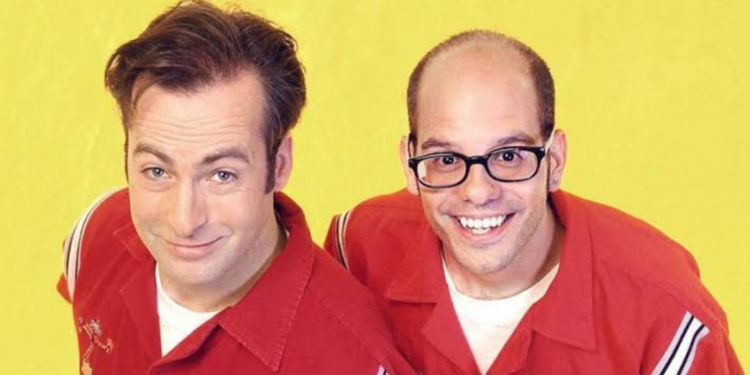 David Cross' writing credit begins during his time on The Ben Stiller Show. While on the show, he met his future collaborating partner, actor Bob Odenkirk. Together they worked on different comedy sketches. These include Mr. Show with Bob and David: Fantastic Newness (1996), Mr. Show with Bob and David (1995–1998), and W/Bob and David (2015). By default, he writes his stand-up comedy shows. Besides producing most of his comedy sketches and other comedy material, he has produced, and executive produced other works. These include Tenacious D (1997–2000), Freak Show (2006), This One Time (2013), The Wolfpack (2015), and Bliss (2018).
7. David Cross Highest-Grossing Films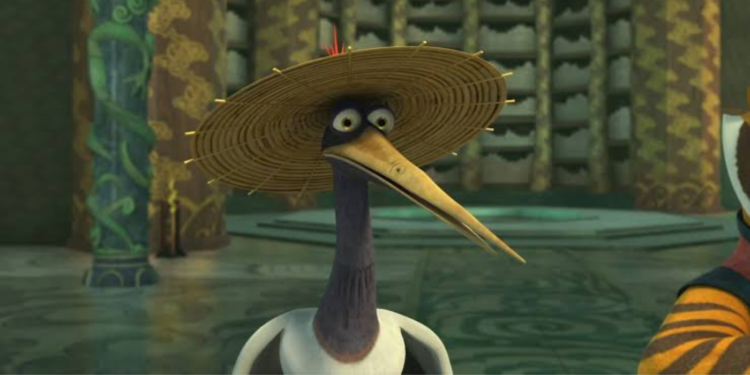 David Cross also has an impressive credit in film as he does on television. As a comedian, he has worked as a voice actor on several productions. Cross' highest-grossing movie is the 2011 sequel Kung Fu Panda 2, where he reprised his voice role as Crane. The movie grossed $665.7 million at the Box Office. Kung Fu Panda (2008) comes next with $631.7 million, with Men in Black (1997) in third place with box office earnings of $589.4 million. Cross played the Morgue Attendant, Newton, in Men in Black.
8. Video Games He Was Cast In As A Voice Actor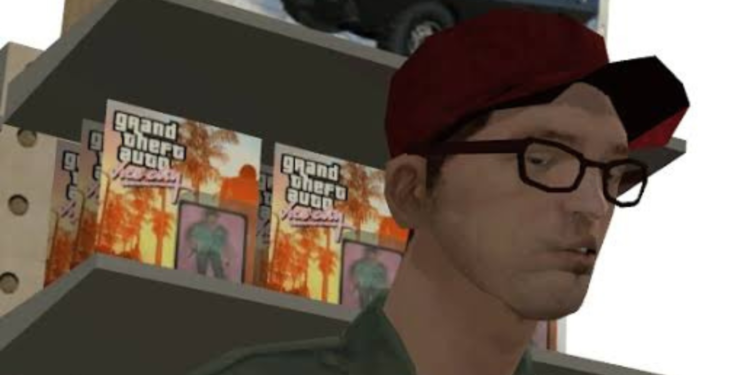 David Cross has worked extensively as a voice actor. His first video game character voicing was in 2004, when he voiced Marine in the Xbox first-person shooter game, Halo 2. That same year, he voiced Zero in the action-adventure game, Grand Theft Auto: San Andreas (2004). His last video game character role was DJ Zachary in Grand Theft Auto Online (2020).
9. Other TV Shows He Was In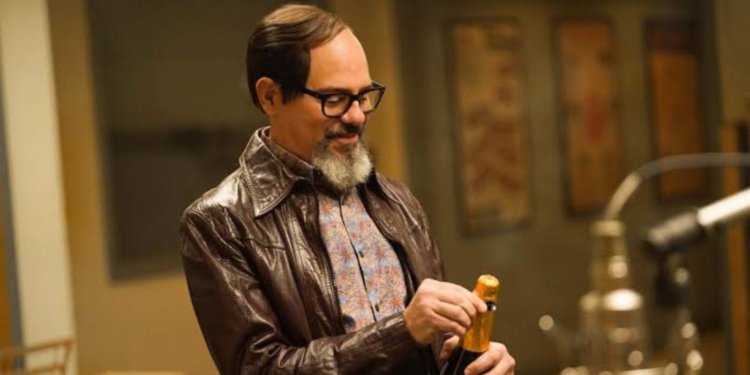 Besides playing Dr. Tobias Fünke in Arrested Development, David Cross has starred in several other TV shows. He voiced Future Oliver David Beene in Oliver Beene (2003–2004), Todd Margaret in The Increasingly Poor Decisions of Todd Margaret (2010–2012, 2016), and Jack in The Heart, She Holler (2013–2014). He was also in Goliath (2018–2019) and Genius (2021).
10. Nominations And Awards David Cross Has Received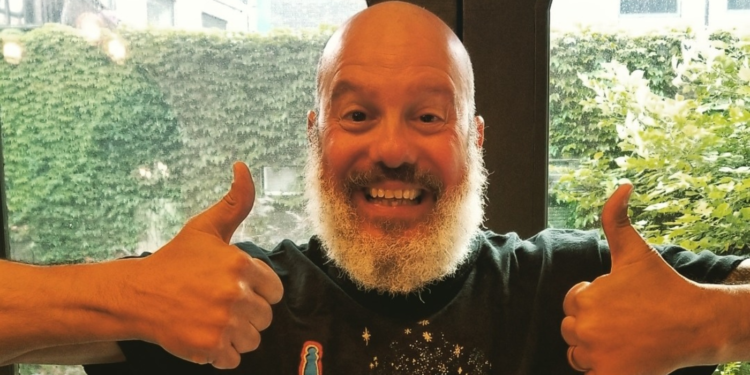 David Cross received a nomination and won for Outstanding Writing in a Variety or Music Program for his work on The Ben Stiller Show at the Primetime Emmy Awards. Since then, he has received three other nominations for his work on Mr. Show with Bob and David. Cross has been nominated twice at the Grammy Awards for Best Comedy Album for his work in Shut Up You F–king Baby! (in 2004) and …America…Great… (in 2017). Amongst several other award nominations and wins from miscellaneous awards, David Cross has received three nominations (2005, 2006, & 2014) for Outstanding Performance by an Ensemble in a Comedy Series at the SAG Awards for his work in Arrested Development.