During its original run, Arrested Development was regarded as one of the defining shows of the 2000s. Critically acclaimed, it stood out for its catchphrases and running gags, often referencing events or situations affecting the show. Arrested Development aired seasons 1 to 3 on Fox from November 2, 2003, to February 10, 2006.
The show was revived by Netflix seven years later, on May 26, 2013, and ran for an additional two seasons. Altogether, it follows the dysfunctional life of the Bluth family, who recently lost their fortune and struggled with their new reality. Ranked on Time Magazine's 100 Greatest Shows of All Time, Arrested Development is an easily binge-able show with 84 episodes across 5 seasons. Most of the show's success lies in its super-talented cast. Here are the top 10 cast members of Arrested Development.
1. Ron Howard as Narrator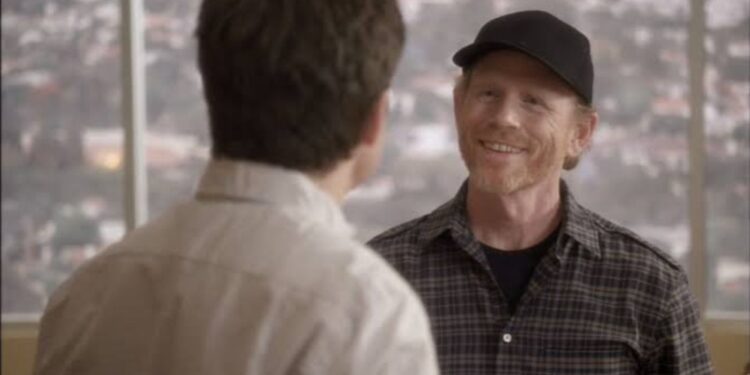 Though he started his career as a child actor, Ron Howard is known mostly for his work as a director, producer, and screenwriter. Howard, one of the executive producers, had the original idea to create a comedy series that eventually became Arrested Development. Howard's voice is heard throughout the series as the narrator. However, it was a role he got entirely by accident.
During the production of the show's pilot, Howard was asked to provide narration in a fill-in role. However, his voice worked perfectly, and he was asked to stay on as its narrator. Howard also helped convince Liza Minnelli to play Lucille Austero (Lucille 2). Although the producers wanted her for the role, they felt she was too big an actress to accept the recurring role. Luckily, Minnelli wasn't just old friends with Howard; the actress babysat him as a teen. Besides being the show's narrator, Howard appeared as a guest star in seasons 4 & 5 as a fictionalized version of himself.
2. Alia Shawkat as Mae "Maeby" Fünke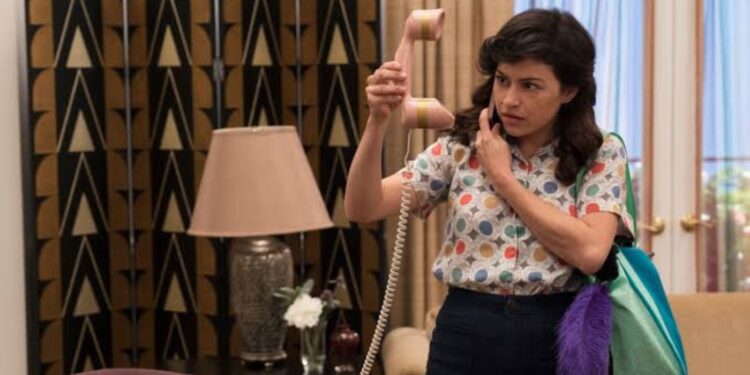 Alia Shawkat plays Maeby, the daughter of Lindsay Bluth Fünke and Tobias Fünke. The character is known as the sarcastic, independent, yet overlooked daughter who has sexual feelings for her first cousin, George Michael. Alia Shawkat was the first cast member to be hired.
She was 14 years old when the series began in November 2003 and was a month away from her thirtieth birthday when the show ended in March 2019. The name Maeby is a play of words done by the show's creator, Mitchell Hurwitz. Hurwitz merged the first and last syllables of his two daughters' names, Maisy and Phoebe.
3. Michael Cera as George Michael Bluth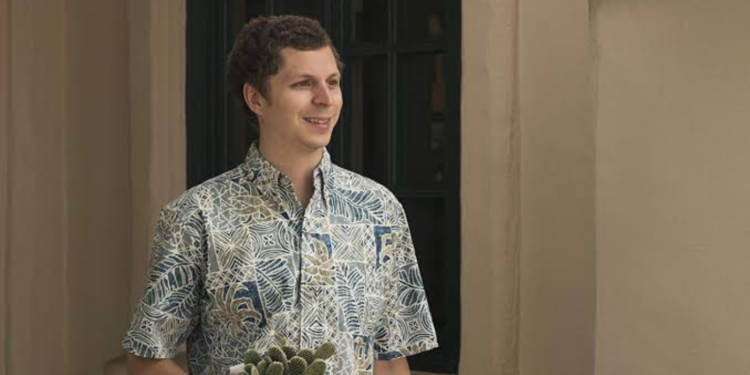 Michael Cera played the quiet and socially awkward George Michael Bluth. The character is the son of Michael Bluth and his late wife, Tracey Bluth. Cera was one of the first cast members to be hired, with his casting done through videotapes. Cera was immediately flown into Los Angeles to audition for the role. When he tried out the part with co-star Alia Shawkat, the show creators were convinced he was the right actor for the role.
However, while he was perfect for the role, Cera (a Canadian actor) had problems with his work visa. This made it impossible for him to finish filming the pilot episode. To avoid a crisis, Arrested Development creators had Michael Angarano on standby in case Cera could not sort out the work visa issues. Cera had to travel to Tijuana, Mexico, to reapply for another visa. Cera was 15 years when Arrested Development premiered and three months away from his thirty-first birthday when it ended.
4. Jeffrey Tambor as George Bluth Sr./Oscar Bluth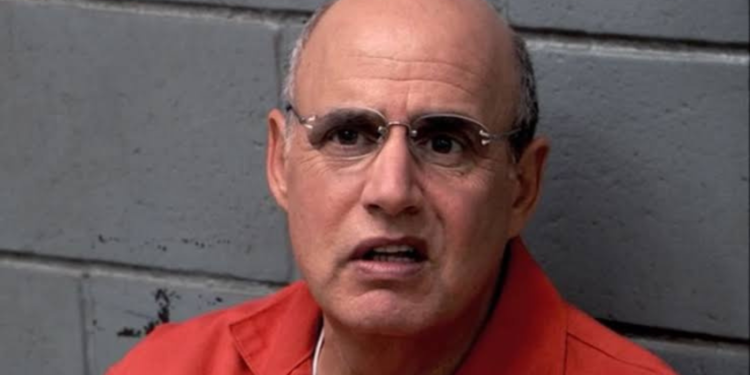 Jeffrey Tambor plays the patriarch of the Bluth family, who's sent to prison for his "creative accounting." Tambor also plays George Sr.'s twin brother, Oscar Bluth. For a major part of Arrested Development, the twins are easily differentiated by the hair on their heads (or lack of it, for George Sr.). Surprisingly, the show's creators initially planned George Sr.'s character to be a recurring role like that of his twin brother. However, after Tambor tried out for the role, the writers rewrote the episodes to accommodate the character.
Behind the scenes, Tambor was entangled in a few controversies. He was accused of sexual misconduct by several co-stars of his other TV show, Transparent. Tambor quit Transparent on November 19, 2017. He equally tendered an apology during a May 2018 interview with The Hollywood Reporters. In a separate The New York Times interview with Arrested Development's cast members, Tambor's co-star Jessica Walter mentioned he verbally harassed her, although he eventually apologized.
6. David Cross as Tobias Fünke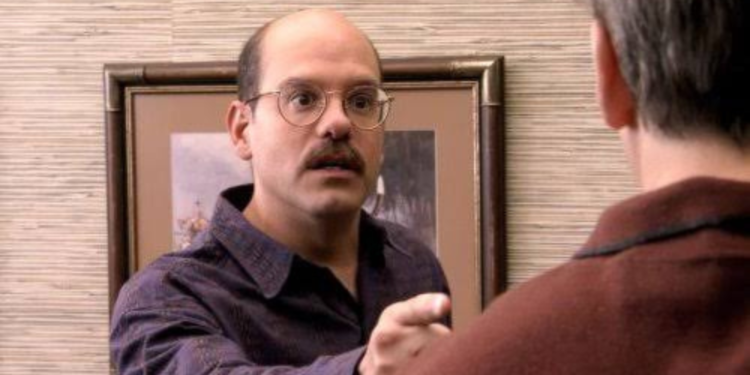 David Cross plays the hilarious Tobias Fünke, Lindsay Bluth's husband and Maeby Fünke's father. The character made the phrase "never-nude" popular, as he always wears denim cut-off shorts. Tobias Fünke was initially written as a recurring character. However, like Jeffrey Tambor, Cross made an impression with the character. Also, when Arrested Development creators first approached Cross, they intended for him to play Buster Bluth. However, Cross chose to play Tobias instead.
5. Tony Hale as Byron "Buster" Bluth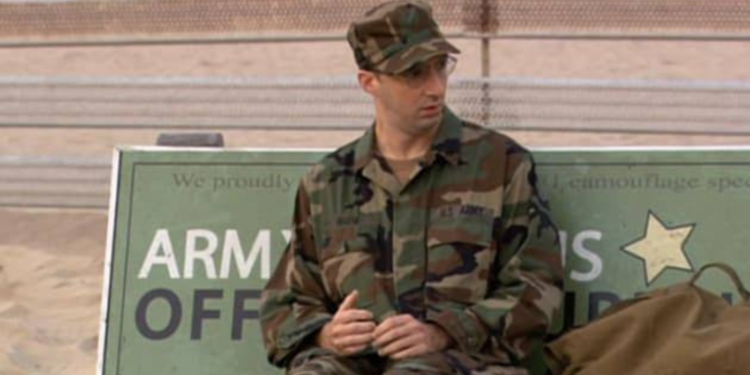 Tony Hale played Buster, the youngest child of George Sr. and Lucille Bluth, although later revealed to be fathered by Oscar Bluth. As with Michael Cera, Hale was cast from video tapes. He was perfect for the role when he came to perform the role for the audition. Like many other clues shown in Arrested Development, one notable one by Hale's character is in the scene when he loses his hand.
Buster sits in front of an Army Recruitment poster wearing his military outfit. With the way he sat and the position of his bag on his left-hand side, the only visible words on the poster from the camera angle are "ARM OFF" – a subtle clue to what happens next. For his performance as Buster, Hale received three SAG Awards nominations for Outstanding Ensemble in a Comedy Series in 2004, 2005, and 2013.
6. Will Arnett as George Oscar Bluth II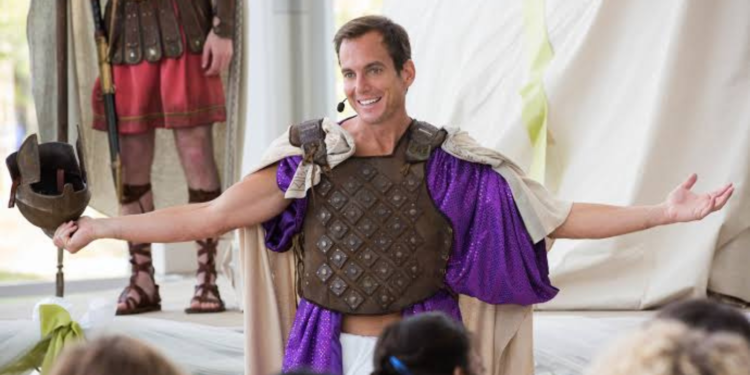 Popularly referred to as Gob, Will Arnett played the oldest son and child of George Sr. and Lucille Bluth. Of all the characters in Arrested Development, Gob was the most challenging to cast. However, after a series of failed auditions, Arnett's performance as Gob left the creators in awe. Arnett was placed on a short list that had Rainn Wilson in it. He was immediately chosen instead.
Arnett also co-starred in the show with his real-life wife at the time, Amy Poehler. Poehler played her husband's on-screen wife, whose name he never knew. They finally consummate their marriage minutes before signing the divorce papers.
7. Portia de Rossi as Lindsay Bluth Fünke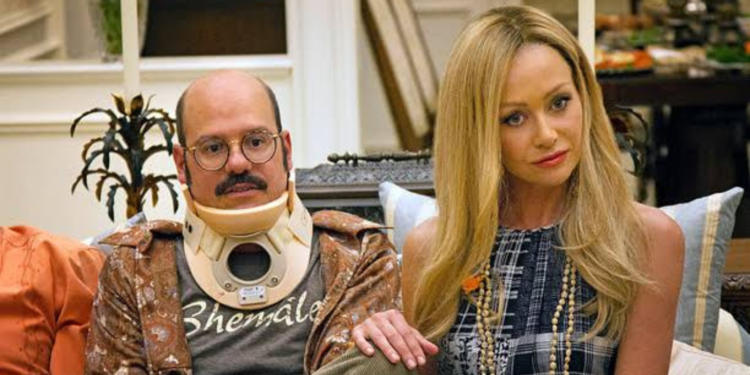 Portia de Rossi played Lindsay Bluth Fünke, the only daughter of George Sr. and Lucille Bluth. However, Lindsay later finds out she's adopted. Lindsay is Tobias Fünke's wife and Maeby's mother. For her role as Lindsay, de Rossi read, auditioned, and was chosen by the network. In mid-2017, de Rossi officially announced she was quitting acting. However, Arrested Development writers had written a storyline for her character. The show's creator Hurwitz convinced the actress to appear in her scenes. Portia de Rossi, who enjoyed her time on the show, gladly accepted. She appeared in 5 episodes of the show's final season, including its finale.
8. Jessica Walter as Lucille Bluth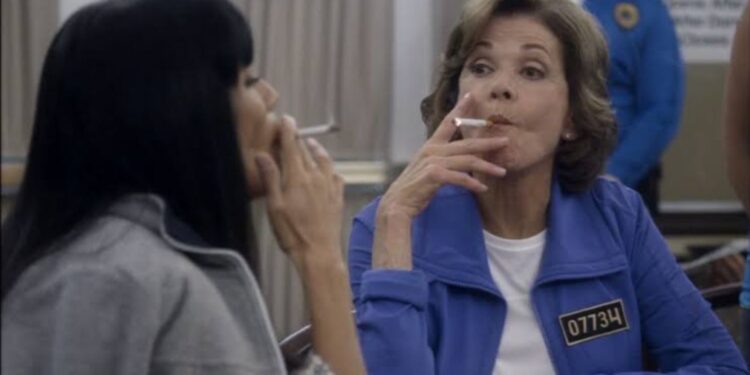 Jessica Walter played Lucille Bluth, the matriarch of the Bluth family. Walter was one of three of the top cast chosen from videotapes. Impressed by her portrayal, Walter was flown into Los Angeles to audition for the network. Arrested Development Season 3 ends after Annyong provides evidence against Lucille to the SEC. In her attempt to escape, she capsizes the ship. A hidden joke in Season 4 is Lucille's prison identification number. She's assigned "07734," which, when read upside down, vaguely spells "hELLO." Not only is "Hello" the informal meaning of the word Annyong, but when Annyong appears on the ship, to his mother's and brothers' surprise, Annyong repeats the word "Hello."
10. Jason Bateman as Michael Bluth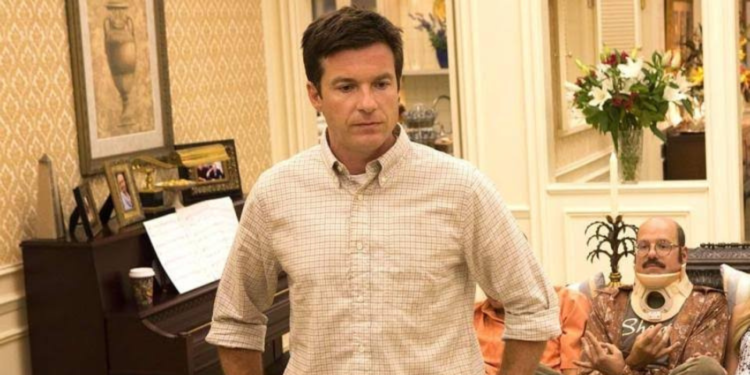 Jason Bateman played Michael Bluth, the main protagonist of Arrested Development. Micheal is the second child of George Sr. and Lucille Bluth and the father of George Michael. Bateman read and auditioned directly for the network and was immediately cast for the role. Bateman's Michael is the only character in Arrested Development that appears in all 84 episodes of the show.