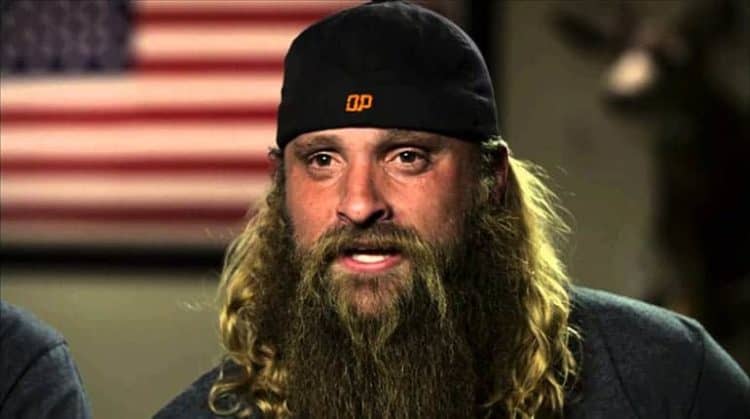 Dave Kiley, also known as "Diesel Dave," is a member of the cast of the "Diesel Brothers" reality television series. He has recently become very popular since the show first aired. He and his partner David Sparks co-founded their custom diesel building shop together and their business has achieved a high level of success. To help you know him a little better, here are 10 things about Dave Kiley that you probably didn't know.
1. "Diesel Dave" Kiley had humble beginnings
Kiley is a reality television star who is best known for his knowledge of custom diesel vehicle building. He's had a passion for working on diesel engines since he was young. He started out with humble beginnings working at a variety of different garages to gain the skills and knowledge that he needed to become good at what he does. Over time he learned how everything worked and now he is considered to be a master builder.
2. He climbed the ladder of success
Dave wasn't born with a silver spoon in his mouth and he had to work for everything that he owns. When he met David Sparks, aka, Heavy D, this was the beginning of a strong friendship and a very successful partnership. The two established their own business together and became successful in their trade. It took years, but he eventually climbed the ladder of success and his estimated net worth is around $2 million.
3. He is a family man
Diesel Dave previously lived with his then-girlfriend Susan. The two had met when they were younger and began dating. They eventually got married and had their daughter, Saylor Fe who was born January 12, 2017. The couple has announced that they are expecting their second baby this year. They both share a love and passion for diesel vehicles. So for all of you who were wondering about his relationship status, Diesel Dave is a happily married man with a beautiful little daughter and a second child on the way.
4. He and Sparks started out on YouTube
After the friends got together and realized that they were good at custom vehicle building, they decided that they should share it with others who might benefit from their work. They made videos of their work and uploaded them to YouTube. The videos were a great idea because they caught the attention of executives at the Discovery Channel who then approached them about doing the show. This would expose the business that the men had established to a wider audience and bring in a lot of new customers.
5. He does more than build custom vehicles
In addition to doing custom builds, Dave Kiley and David Sparks also do repairs. They excel in fixing up old diesel vehicles that are broken and used and making them like brand new. He is an expert when it comes to diesel mechanics and there isn't much that he doesn't know about these types of vehicles.
6. Diesel Dave and Heavy D met at church
Both of the Davids met at a young singles event that was held at a local church. They started talking and hit it off because they had so many similar interests. The guys really bonded when Diesel Dave helped Heavy D out of a jam. He was showing off for a girl and accidentally put regular gasoline into his diesel truck. Diesel Dave helped him to drain the fuel out of his tank so it wouldn't ruin the engine. This is when their friendship really took off. Heavy D hired Dave to work at his company and the two became best friends.
7. Diesel Dave is proud of his wife Susan
Although he looks like a tough guy, Diesel Dave has a big soft spot in his heart. He is also very proud of his wife and he brags about what a great mother she is. When they made the announcement that baby number two is one the way, he jokingly chided that she's such a great mother they're doubling her responsibilities as a mom. It's all in good humor and the couple has learned that they are having another little girl.
8. Kiley has two nicknames
David Kiley has gained two nicknames which both speak of the reputation that he has earned throughout his life. His love of diesel cars and trucks has earned him the title "Diesel Dave" and this is the nickname that he is most commonly referred to by. He also has another though. He has also been called "The Charm." We're assuming that it's because he has had such good luck in his career because he figures out complicated mechanical problems with such ease.
9. David Kiley is Mormon
Both Kiley and Sparks are members of the Church of Jesus Christ of Latter-day Saints. These guys are both men of faith who have completed their missionaries when they were younger. This is a requirement before marrying and having a family. They are both from the state of Utah, where they own and operate their very successful diesel custom auto business. It is from this location that they film the episodes for their series "Diesel Brothers."
10. They really do give diesel trucks away
There was a bit of controversy about the two Daves which centered around air pollution because of the diesel engines they work on, rumors of disabling emissions controls and even a few lawsuits. Some even alleged that their truck giveaways were a sham, but when it all washed out, it was proven that The Diesel Brothers in fact do give trucks away on their show. They purchase junk rigs for a low price and do all of the refurbishing themselves so it doesn't cost as much as buying one that is already restored would cost. for all of the skeptics who doubt this claim, the fact of the matter is that they do give trucks away.