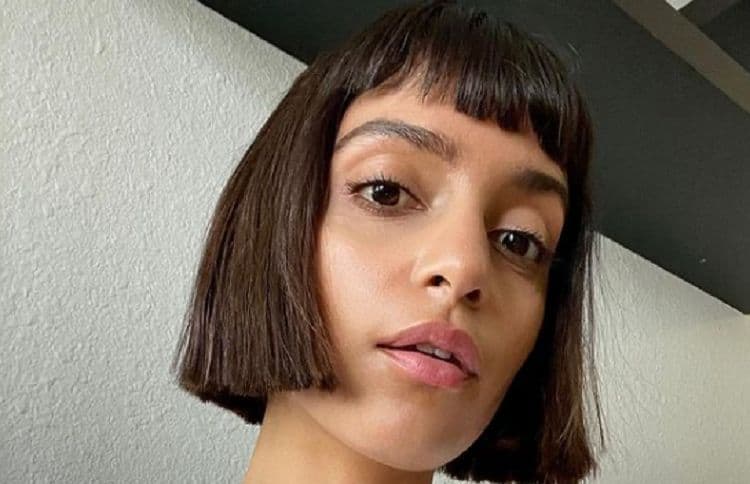 You may not used to hearing Coral Pena's name now, but that won't be the case for much longer. The talented actress has been on the rise for the last several years and her hard work has really started to pay off. Coral got a major break when she was cast as Aleida Rosales in the Apple TV+ series, For All Mankind. Although the role is her first major on-screen opportunity, you'd never be able to tell. Her level of talent and poise are that of someone who has been in the industry for decades, and she's already showing that she has what it takes to keep up with some of the industry's most seasoned vets. Keep reading to learn 10 things you didn't know about Coral Pena.
1. She Was In an Episode of Blue Bloods
Many actors start their on-screen journies with roles in minor productions, but that wasn't the case for Coral. Her first TV role was in an episode of the popular series Blue Bloods. Even though she only appeared in one episode of the show, it was still a great way to start off her career.
2. She's Not Really Into Social Media
Most people spend way more time on social media than they care to admit. It's gotten to the point that it's somewhat shocking to come across someone who isn't interested in posting every moment of their life. That being said, get ready to be shocked. Although Coral does have an Instagram account, she has deleted all of her old posts and currently only has five.
3. She Was A Big Mulan Fan
Is there a cartoon character from your childhood that you've always been able to identify with? If the answer is yes, you have something in common with Coral. During an interview with Flaunt, Coral said, "When I was a kid I was absolutely obsessed with Mulan! My mom worked at a VHS factory and brought it home one day. I remember playing it on a loop for months. But I didn't know until I was older why I was so obsessed with Mulan. Until I came to terms with my own relationship with gender, I never realized that Mulan was the first movie I saw that taught me the fragility of gender-binaries and norms. It's so fragile that even my kid brain kind of knew it must be a construct! Once you understand that, the fog starts to dissipate and the world seems so much clearer. I found so much comfort in Mulan. I felt seen. "
4. She's Originally From Dominican Republic
Coral was born in the Dominican Republic, but she moved to New York City when she was very young where she was raised in Harlem. She didn't come from a family with much money, but she has always had close relationships with her loved ones. Coral is very proud of her Dominican heritage and her culture plays a major role in who she is as a person and a performer.
5. Pancakes Are Her Comfort Food
During her childhood, Coral spent time living with her grandparents. Although rice and beans were a staple in the household, Coral sometimes found herself wanting something different. On those days, her grandmother would make her pancakes and he dish remains one of her favorite comfort foods.
6. She Studied At NYU
Although Coral fell in love with the idea of performing at a fairly early age, she didn't always realize it was something that she could do professionally. After high school, however, she decided that she wanted to study acting. She attended New York University where she studied at the Tisch School of the Arts.
7. She Loved Working With the Cast of For All Mankind
The first day on set of a new project can be overwhelming and actors often admit that they don't know what to expect. However, being part of For All Mankind proved to be a great experience for Coral. All of her castmates welcomed her with open arms and she was excited to work with so many talented people.
8. She Is Passionate About Human Rights
Coral is the kind of person who isn't afraid to stand up for the things she believes in, and she is very passionate about several human rights causes. She understands the importance of using her platform to bring attention to things like racism, and it's something she will probably continue to do throughout her career.
9. She's Different Than Lots of the Characters She Plays
As a viewer, it can sometimes be hard to separate actors from the characters they play. Don't get it twisted, though. Coral doesn't typically have much in common with her characters. She told Flaunt, "I always play very tough people. I think because I have New York energy, and I have sort of a deep, raspy voice, people tend to cast me in those roles. But I'm really bubbly and silly and extremely sensitive."
10. She Is Inspired By Her Family
Everybody needs someone to look up to and Coral was fortunate to find that in people close to her. Coral sights her mother and grandmother as two of her biggest inspirations. She also looks up to several people in the entertainment industry including Regina King and Javier Bardem.
Tell us what's wrong with this post? How could we improve it? :)
Let us improve this post!