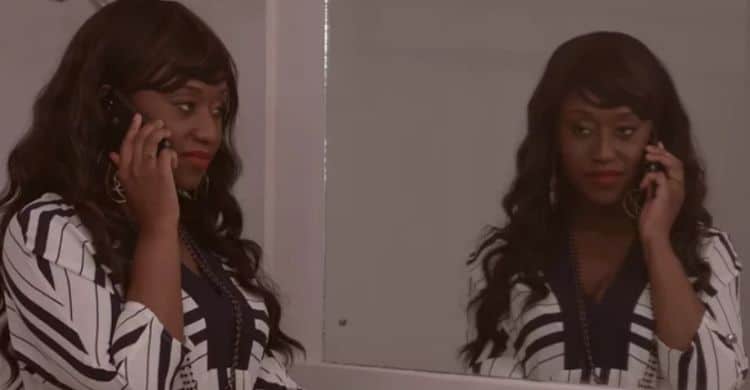 Nana Mensah has been in the entertainment industry for more than a decade, and her journey hasn't always been easy. However, no matter what kinds of obstacles have gotten in her way, she's never let them hold her back. As a result, she has managed to build a very impressive resume, and it just keeps getting better every year. Some people will recognize her from the popular Netflix series 13 Reasons Why in which she played Amara Josephine Achola. She also had a recurring role in the medical drama, New Amsterdam. Most recently, Nana has been getting attention for being in the new Netflix series The Chair, which stars Sandra Oh. Keep reading to learn 10 things you didn't know about Nana Mensah.
1. She's From Connecticut
As a Connecticut native myself, I always get excited whenever I see that someone else is from my home state. Nana was born and raised in a southern Connecticut town called New Haven. However, her parents are originally from Ghana. Nana attended boarding school at Loomis Chaffee in Windsor.
2. She Loves To Read
Nana was raised in a household where education was very important, and she's always loved to learn about new things. Reading has become one of her favorite ways to access new information. She loves reading all kinds of books and she often shares some of her favorites on social media.
3. She Studied At UPENN
As mentioned previously, education is very important to Nana and her family. So when she graduated from high school there was no doubt that she would go on to attend a good college. She studied at the University of Pennsylvania where she earned a bachelor's degree in sociology. She also studied abroad in Paris.
4. Family Is Important To Her
Even though Nana has earned a lot of success in recent years, she has never once forgotten where she comes from. She comes from a very close family and she continues to maintain those relationships. Even though her parents never imagined that she's go into a career in the arts, they seem to be very supportive.
5. She's A Writer And Director
Acting is the thing that Nana has become best known for, but she also enjoys being involved in other parts of the production process. She made her debut as a writer in 2016 with a TV series called An African City. In 2021, she directed her first project, a film called Queen of Glory which she also wrote.
6. She Fell In Love With Acting As A Teenager
Nana isn't someone who grew up with big dreams of becoming an actress. In fact, she didn't develop an interest in acting until she was in high school where she began taking acting classes. During an interview with W Magazine, she said, "For being a New England private boarding school, it was weirdly creative, and had a very strong theater program".
7. She Has Theater Experience
Being on-screen is what has gotten Nana the most attention, but the stage will always have a special place in her heart. She has been a part of several theater productions including the off-Broadway run of Nollywood Dreams. It appears that even though more TV and film opportunities have been coming her way, she still likes to make time for theater.
8. She Has Some Helpful Advice For Other Women In The Industry
Being a woman in the entertainment industry can be challenging, and Nana has learned this through first-hand experience. However, she has also learned how to navigate. When asked if she had any advice, she told Women in Hollywood, "Follow your instinct about collaborators. Cut ties early and often when a partnership doesn't feel right. In my experience as a cisgendered woman, I often feel the need to be overly accommodating, which is death to a creative union. Compromise is okay! But don't be overly accommodating.
9. She Likes To Travel
Reading isn't the only way Nana likes to learn new things. She also enjoys learning through experience and what better way to experience new things than to travel? Nana has gotten the chance to travel throughout the United States and to different parts of the world.
10. She Isn't Afraid To Speak Her Mind
If there's one thing Nana is going to do (other than act her butt off), it's stand up for the things she believes in. Nana has made it a point to use her platform to bring attention to the things that are important to her. She has spoken out against things like racism, sexism, and gun violence.
Tell us what's wrong with this post? How could we improve it? :)
Let us improve this post!