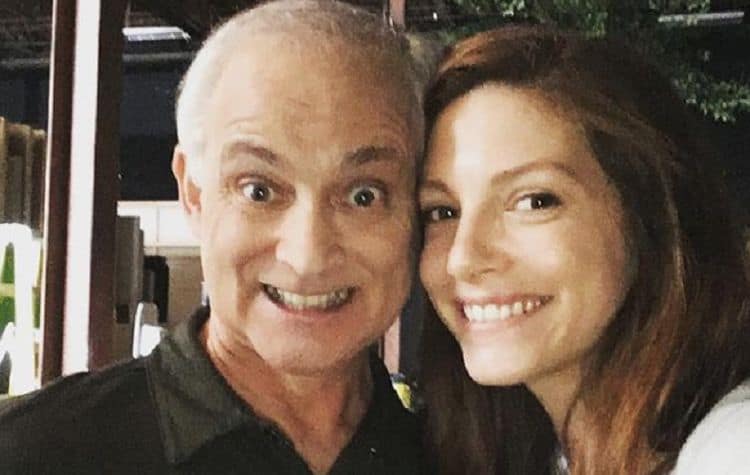 If ever you've watched Katherine Cunningham work and appreciated her sheer talent, it's because she's been in this line of work a long time. She's not a newcomer to the world of acting. She's been doing it her entire life, growing up alongside her parents in the local theater. Her knowledge has helped her refine her skills over the years, and that combination has turned her into one of the most talented actresses on television today. She's doing big things for her own career, and she's not showing any signs of slowing down.
1. She's From the Midwest
She was born and raised in the Midwest, and we have a feeling that growing up there is one of the primary reasons she is the way she is. You grow up so much like your surroundings, and she grew up in a place called Elk Grove Village, in Illinois. She spent her entire childhood there, and she learned things like the value of hard work, to appreciate her surroundings, and so much more growing up in the Midwest.
2. She Comes from a Family of Actors
She is not the only actor in the family, either. She's got a mom, a dad, and siblings who also act alongside her. They grew up acting together as a family in local theater productions across their midwestern area. She learned so much from them during their time on stage. It absolutely prepared her for the career she'd choose.
3. She Went to College
Growing up as an actress didn't make her want to throw it all in the car and head for LA or New York the minute she finished her education, however. She knew she wanted to go to college, so she did. She got in her car, she made a stop at Illinois State University, and she picked up a degree in biology and acting while she was there. It was an important stop for her, and one that she is glad she made.
4. She Made Her Television Debut on Primetime
The first time she appeared on television was on a primetime show that is a huge hit. She was a black jack dealer turned police informant on the hit show "Detroit 1-8-7," in which she guest starred. She was just dealing cards, feeding information to a policewoman, and doing her thing. Fans loved seeing her there.
5. She's an 80s Girl
We don't know what day she was born, but we do know that she was born in 1986. She got to grow up in the best decades in the best country in the world. We might not know firsthand what growing up in the 80s and 90s in the Midwest looks like, but it probably included a lot of late summer nights outside swimming, catching fireflies, playing with friends, and so much more. It was a good time, and she got to grow up in it.
6. She's Been in All the Best Shows
As an actress, she's had the chance to spend some time working on roles on various networks. One of the coolest roles she took on was being part of "Grey's Anatomy," during the sixteenth season of the show. Everyone who ever grew up watching the show wants to spend time on it, and she got to do it. It was a dream come true for her.
7. She is a Mom
When she's not busy acting, she is definitely busy with her two little girls. She shares photos of the girls on her Instagram page, but she always makes it a point to carefully obstruct at least a portion of their faces. She is a mom who loves her kids more than life, and she is proud to be a mother before anything else.
8. Privacy is Very Important
Katherine Cunningham does place significant importance on her privacy, and we don't blame her. She focuses on how good it is to go home at night and spend time at home without the prying eyes of the rest of the world following her. She doesn't share her children's faces, and she doesn't give too much away. It's good for her and her family.
9. She Recognizes the Little Things as Large
She is a woman who knows that the little things in life are not the little things. She knows that they are the big things. They are the important things. They are the things that matter the most, and they are the things that she appreciates more than anything.
10. She Lives with PTSD
She is a woman who knows what it is like to live with PTSD, and she does anything she can to bring awareness to the issue any chance she gets. She wants the world to know that it's something that you can talk about, you can learn about, and you can work on. She is doing it every day of her life, and she shares this regularly with her friends, her fans, and her followers.
Tell us what's wrong with this post? How could we improve it? :)
Let us improve this post!