Renowned for his deep voice and towering height, Charles Rocket (real name Charles Adams Claverie) was an American actor known for his roles in movies and TV shows such as Dumb and Dumber (1994), Moonlighting (1985–1989), and Hocus Pocus (1993). Also recognized by the stage names Charlie Hamburger and Charlie Kennedy, Rocket explored his multipotentiality in other areas of the entertainment industry as a comedian, musician, and television personality. As such, he was one of the notable cast members of Saturday Night Live.
Before his tragic death which left a vacuum in Hollywood, Charles Rocket recorded many onscreen credits. Asides his acting credits in movies and TV shows, the late actor also made a few appearances in video games and music videos. In all, Charles Rocket seemingly had it all, a booming career and a happy family but his confirmed cause of death suggests otherwise.
Early Life of Charles Rocket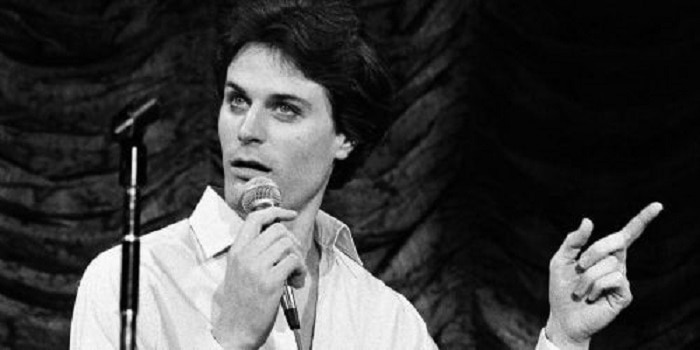 Born on August 28, 1949, in Bangor, Maine, United States, Charles Rocket was an American national. His parents have been identified as Sumner Abbott Claverie and Mary Aurelia Claverie who named him Charles Adams Claverie at birth. Rocket didn't grow up with any siblings to the best of public knowledge.
Charles Rocket attended Winnacunnet High School before he studied at the Rhode Island School of Design (RISD) in the late 1960s. At RISD, Rocket was active in the underground culture scene during the 1970s alongside Talking Heads frontman David Byrne and renowned American film director Gus Van Sant. Those budding years helped shape him into the talented entertainer he later became.
His Groundbreaking Work on Saturday Night Live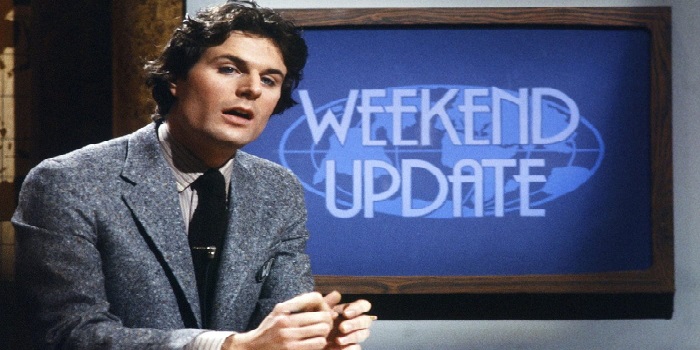 At the early stage of his career life, Charles Rocket appeared in several short films while fronting his band, the Fabulous Motels. He hosted a daily afternoon show called Super Show around the 1950s and later anchored the local news at Channel 12 WPRI. His impact was also felt at KOAA-TV, an NBC affiliate in Pueblo, Colorado, where he anchored a show.
One of the earliest cast members of the long-standing show, Charles Rocket debuted on the popular program Saturday Night Live for the 1980–81 season. He joined the cast after the rest of the show's original cast left. In addition to anchoring Weekend Update on SNL, Rocket was featured in more sketches than other male cast members except Joe Piscopo. During his SNL run, Rocket impersonated celebrities such as Ronald Reagan, and David Rockefeller.
Charles Rocket's stint on Saturday Night Live was marred by his obscene utterances on live television. This got out of hand when the show was wrapping up the February 21, 1981, episode. Consequently, there were speculations about his immediate dismissal from the show but this was not the case. On the contrary, Rocket was axed later alongside producer Jean Doumanian. Other cast members were also fired from the show on March 10, 1981, except Denny Dillon, Gail Matthius, Eddie Murphy, and Joe Piscopo.
Charles Rocket's Acting Roles in Films and TV Shows
From 1980 to 1981, Charles Rocket dedicated his career life to Saturday Night Live. Post-SNL, Rocket launched his acting career, appearing in several 1980s sitcoms. He played a lot of comic roles, as well as villains in both TV series and films. On the small screen, he notably appeared on such shows as Moonlighting (Richard Addison), Max Headroom (Grossberg), Quantum Leap (Commander Dirk Riker / Michael G. Blake), Tequila and Bonetti (Captain Midian Knight), Flying Blind (Dennis Lake), Touched by an Angel (Adam), The Home Court (Judge Gil Fitzpatrick), and Normal, Ohio (Danny). His last small screen appearance was in 2004 when he played Donny DePalma in one episode of Law & Order: Criminal Intent.
On the big screen, Charles Rocket debuted in The Outlaws (1984) as Stanley Finn. He went ahead to appear in several film projects such as Fraternity Vacation (1985), Earth Girls Are Easy (1988), Dances with Wolves (1990), Hocus Pocus (1993), It's Pat (1994), Steal Big Steal Little (1995), Murder at 1600 (1997) and Shade (2003). The popular actor was acknowledged with a posthumous release of Fly Me to the Moon (2008) where he contributed as the voice of Mission Control 1961.
Who Was Charles Rocket's Wife?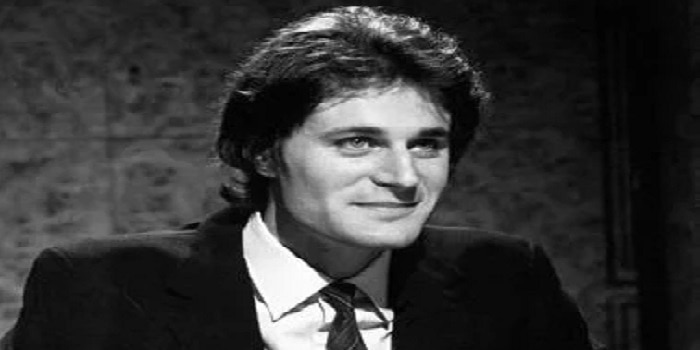 The Dumb and Dumber star was married to his college girlfriend, Beth Crellin. The duo had their wedding in 1972 aboard the battleship USS Massachusetts anchored in Fall River, Massachusetts. They remained married until his death in 2005. The marriage between Charles Rocket and Beth Crelin produced one child, a son named Zane (born in 1976). Both Crellin and Zane have remained hidden from the spotlight. Apparently, Rocket was the only person in the family with a penchant for the performing arts.
How Did Charles Rocket Die?
On October 7, 2005, Charles Rocket was found dead at his Connecticut home. His lifeless body was found on a field with a slit throat. After a thorough investigation of his body, the state medical examiner ruled his death as suicide. Subsequently, the police investigation into the tragedy that befell the actor's family was concluded on the basis that there was no criminal intent in the matter. Rocket's final film role was titled Fly Me to the Moon with a plot about rockets. The film was released three years after his death. Charles Rocket was 56 years old when he died.