Hollywood is no stranger to female friendships like Cara Delevingne and Margot Robbie, who have stood the tests and pressures of fame and time. Over the years, Hollywood has produced its fair share of BFFs. Some well-known celebrity female friendships in Hollywood include Jennifer Aniston and Courteney Cox, Oprah Winfrey and Gayle King, and Taylor Swift and Selena Gomez.
Delevingne and Robbie are both actresses and models, with Delevingne also being a singer. Both actresses are about the same age, with Delevingne born on August 12, 1992, and Robbie, two years older, born on July 2, 1990. Interestingly, their careers took off around the same period in the late 2000s. While Delevingne initially gained fame as a model and later transitioned into acting, Margot started with acting and dabbled into modeling later on. Here's a look at Cara Delevingne and Margot Robbie's friendship over the years.
How Cara Delevingne and Margot Robbie's Friendship Began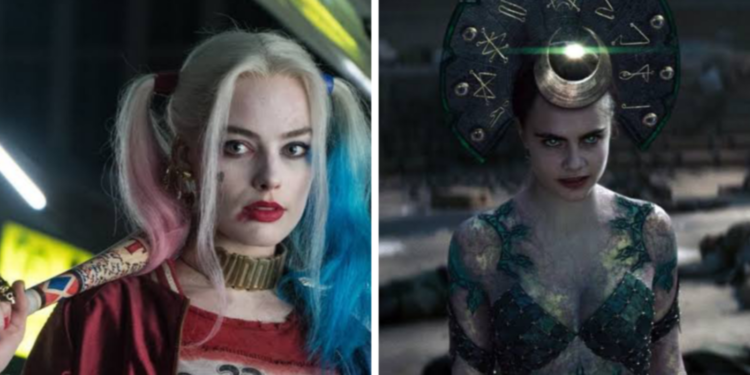 Cara Delevingne and Margot Robbie met on the set of David Ayer's 2016 superhero film, Suicide Squad. Delevingne played the part of Dr. June Moone, who transforms into the ancient and powerful sorceress, Enchantress. On the other hand, Robbie played the role of Dr. Harleen Quinzel, a former psychiatrist who turned into Harley Quinn, the Joker's loyal and demented accomplice. Their characters were part of the Suicide Squad, a team of anti-heroes forced to undertake dangerous missions for the government.
The two actresses bonded on set while working together. The actresses got so close, they shared pictures where they tattooed each other's feet. Theirs was mutual love and understanding, with Delevingne referring to Robbie as down-to-earth and hardworking. Robbie, who shares the same respect for her colleague, feels Delevingne is a rare gem and one of the most genuine persons she has met in Hollywood. These actresses were often side-by-side at promotional events for the movie and were constantly bantering and linking arms together.
Support For Speaking Out Against Sexual Harassment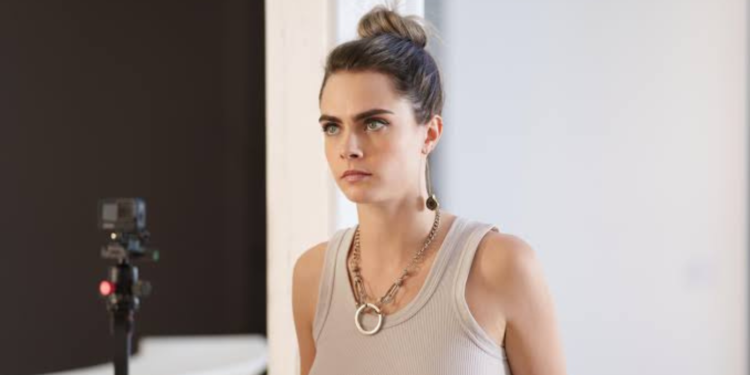 At the height of Harvey Weinstein's sexual scandal, Cara Delevingne also accused the former film producer. Delevingne accused Weinstein of sexual advances towards her in her early years in the industry. Although she admitted she declined his advances, she felt scared and powerless.
In her show of support, Robbie publicly praised Delevingne for her bravery and courage. Robbie admitted hearing numerous stories of her colleagues whom Weinstein had tried to take advantage of and made very uncomfortable. She appreciated that Cara Delevingne stepped forward and didn't back down.
Exclusive 30th Birthday Celebration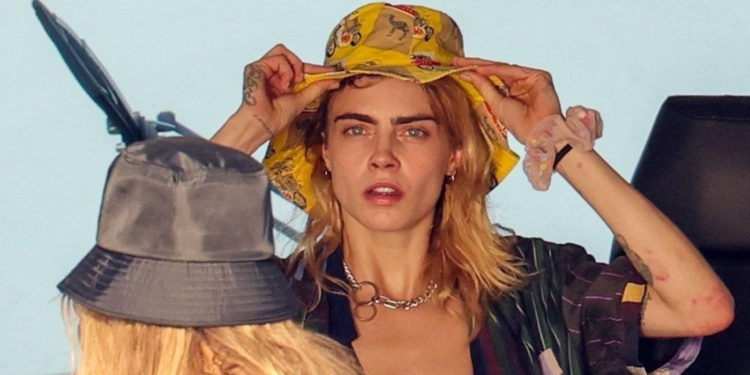 Cara Delevingne turned 30 in August 2022. To celebrate the milestone in grand style, she took her sister and a few intimate friends to Formentera, Spain. Unsurprisingly, Margot Robbie made the exclusive short list of attendees. Others were Delevingne's sister, Poppy Delevingne, and Sienna Miller. They had dinner together at a beachside restaurant and were seen chatting as they headed to a waiting raft.
Cara Delevingne's Mental Health Issue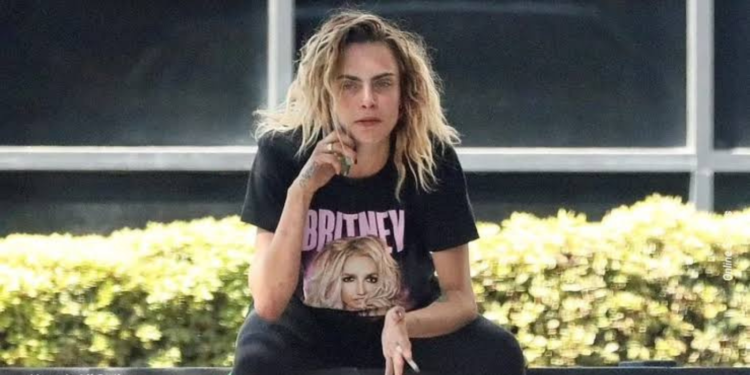 Barely a month after the pair made headlines for their Formentera birthday celebration, photographs of a distraught Cara Delevingne were the trendiest news on top entertainment news outlets. In September of 2022, Delevingne was first spotted with her socked feet out of a black SUV as they drove towards the plane at the airport. She was later seen walking around with no shoes, occasionally dropping her phone as she texted away.
As soon as the pictures went viral, her fans were immediately concerned for her mental health. A few days later, Margot Robbie was caught on camera leaving Delevingne's home, in what seemed like she was crying. However, Robbie later clarified it wasn't Delevingne's home but a rented Airbnb, and she wasn't crying but attempting to get a hair strand off her eyes.
Her response, or lack of it, didn't help concerned fans who hadn't seen Delevingne since the airport episode. Delevingne also reportedly didn't make it to her own launch event at the New York Fashion Week. She was also absent at the Emmys to support her co-stars of Only Murders in the Building TV series. It was later reported that Delevingne was dealing with mental health issues and substance abuse. Her family and friends, Robbie included, gave her the support she needed. Much to everyone's relief, Delevingne appeared amazingly fabulous at Paris Fashion Week.
Reconnection At Met Gala Party 2023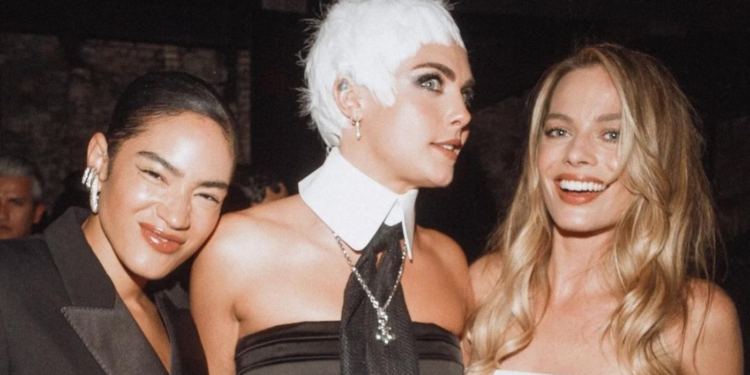 In May 2023, Cara Delevingne and Margot Robbie were reunited after the birthday celebration in August 2022. The actresses danced the night away and had a good time at the Met Gala after-party. The drama from 6 months earlier was seemingly long-forgotten. Whatever the ups and downs, Cara Delevingne and Margot Robbie have proven they have a bond and friendship that'll always stand the test of time.