Hollywood has seen many music stars cross over into film and TV. While it doesn't always work out favourably, some have gone on to become massive, multi-talented celebrities. Awkwafina is one of these people.
Awkwafina was born as Nora Lum on June 2, 1988, in New York City. After studying music and journalism at the University at Albany, she returned to the city to pursue a career in acting and music. This would set her on a path to become one of the most famous people on the planet. Further to a career in TV and film, Awkwafina has incorporated comedy into her music, making her a unique hybrid between rapping and stand up comedy. So, with all of that in mind, let's delve deep into the life and career of Awkwafina, her intriguing journey from rapper to actress, and her breakthrough story is unlike any other.
How Awkwafina Rose To Fame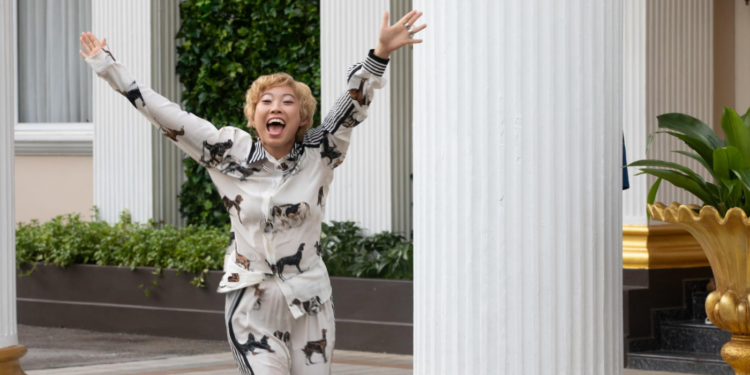 Awkwafina first gained attention for her comedic rapping and quickly transitioned into acting. At first, she took on small roles in films like Ocean's Eight and Crazy Rich Asians. However, in 2020, she landed her own television show, Awkwafina Is Nora from Queens. In the show, Awkwafina stars as the titular character. The series has been widely praised for its zany yet idiosyncratic humor. Additionally, it showcased Awkwafina's dynamic range as an actress. The success of the series has cemented Awkwafina's status as a rising star in Hollywood.
While her acting talent and sharp wit may be the keys to her climb in Hollywood, her loyal fanbase from her YouTube channel certainly played a significant role in her rise to fame. Before hitting the big screen, Awkwafina was already a popular figure within the online community. Her comedic music videos and vlogs garnered millions of views.
As Awkwafina transitioned form being a rapper to being an actress, many of her loyal fans followed her journey, becoming avid supporters of her film and television work. This devoted group of fans has undoubtedly helped to amplify Awkwafina's success. Furthermore, this highlights the growing influence of YouTube and social media in today's entertainment industry.
The Roles You May Know Awkwafina From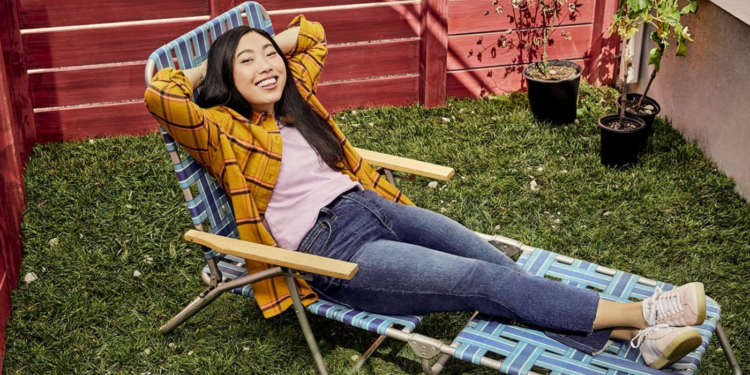 In 2018, Awkwafina stole the show with her breakout role in the critically acclaimed, Crazy Rich Asians, where she portrayed the sassy and hilarious Peik Lin. From there, Awkwafina continued her success with roles in The Farewell, and Jumanji: The Next Level. In 2020, she was recognised for her talents and was nominated for the BAFTA Rising Star award.
2023 marked a huge year for Awkwafina and she continued to propel herself to superstardom. She starred in the horror comedy, Renfield, opposite Nicolas Cage, and Nicholas Hoult. In a movie spliced with dark moments, Awkwafina's skills as a comedian shines through and she offers some much-needed comedic relief. On top of this, she also the voiced the character of Scuttle in Rob Marshall's The Little Mermaid.
On the small screen, Awkwafina got the chance to show of her nuanced range as she forefronted the hit comedy, Awkwafina is Nora from Queens. Serving as a co-creator, the show is loosely based on her own life, bringing a sense of authenticity to the part. As well as these starring roles, Awkwafina has made appearances in popular shows such as Broad City and Saturday Night Live.
Awkwafina's Career Continues To Climb
With so many weighty roles under her belt, Awkwafina is destined to become a bigger star with every year that passes. She has not only proven herself as a talented actress, Awkwafina has demonstrated that she has a great understanding of how to make original entertainment as a rapper. As well as writing and creating her own show, she has written an episode of the hit spinoff show, The Boys Presents: Diabolical. Reportedly, she has expressed great interest in continuing to write in the future as well. Season four of Awkwafina is Nora From Queens is set to land in June, 2024.
In addition to reprising her most famous TV role, Awkwafina is set to star in Paul Feig's action comedy, Grand Lotto. She will spearhead the picture with Sean William Scott, and John Cena in supporting roles. She is set to lend her voice to three animated movies – Migration, Imaginary Friends, and Wildwood. Furthermore, she is serving as a producer for the first time for Jessica Yu's upcoming comedy movie starring Will Ferrell. With such a rapid rise to success, it's safe to say that Awkwafina will only continue to excel. Her eclectic mix of talents make her one of the most exciting stars of the last decade.