With songs being sung in his honor and a bunch of acting credits to his name, John Cena has become somewhat of a household name. Cena himself stole the hearts of wrestling fans worldwide with his hard work in the WWE. Not to mention his hustle, loyalty, and respect slogan.
For the most part, he's on screens everywhere. However, there are a handful of things that you probably didn't know about the WWE-star-turned-actor. Without further ado, here are 10 things you didn't know about John Cena.
10. The Leader Of Cenation Has Been Married Twice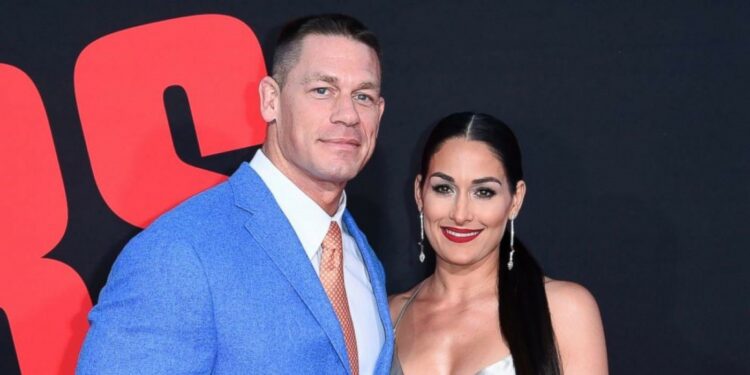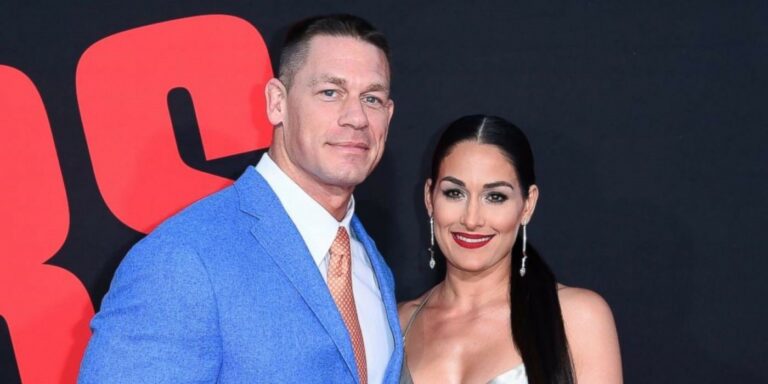 He may presently be married to Shay Shariatzadeh, but she isn't the first Mrs. Cena. The star first tied the knot with his high school sweetheart, Elizabeth Huberdeau. More specifically, they got hitched on July 11th, 2009, and for the most part, their marriage was quite private. However, in May 2012, Cena filed for divorce.
Once that relationship went down the drain, he went on to date WWE co-star Nikki Bella. Unfortunately for them, most of their bumpy road to the altar was televised. Needless to say, viewers were entertained every step of the way.
9. John Cena Isn't His Full Name
While John Cena is technically his name, that's just a fraction of it. The professional wrestler's full legal name is John Felix Anthony Cena. It's definitely a lot easier to just say, John Cena.
8. He Could Have Been A Bodybuilder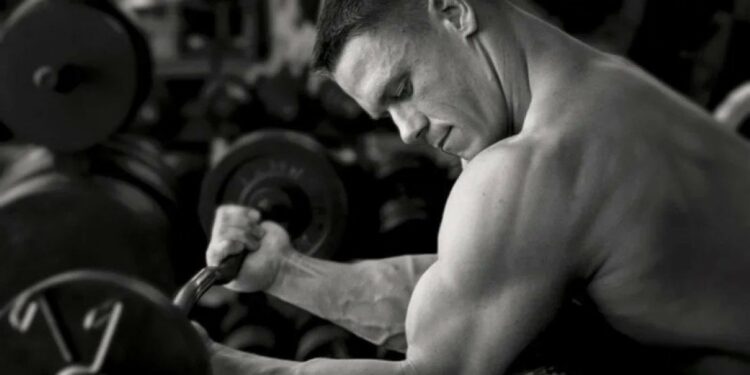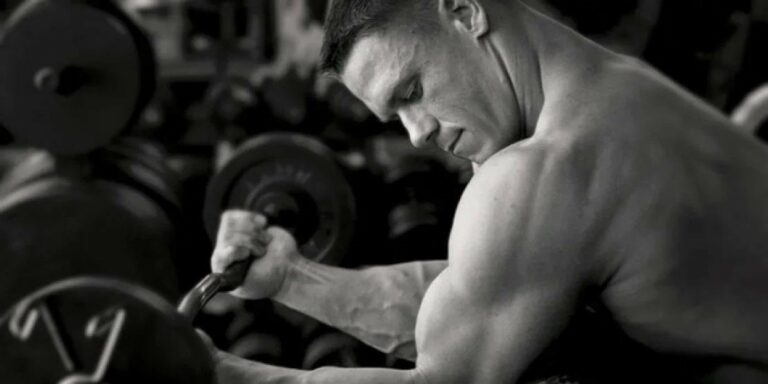 If Cena didn't choose to bodyslam men all day long, he might have had a successful career as a bodybuilder. He started his weightlifting journey when he was 12 so he could ward off bullies at school. So, if you're impressed by this WWE star/actor's physique today, you have a bunch of middle-school bullies to thank.
7. Cena Has An Impressive Fleet Of Cars
The WWE star has a handful of pastimes, but for the most part, he loves to collect cars. Cena has a rather impressive collection of vehicles which includes custom cars like Chevrolets, Corvettes, Ferraris, and Lamborghinis. In fact, Cena once had a YouTube series dedicated to his love of automobiles, titled John Cena: AutoGeek.
6. Cena Has Granted The Most Make-A-Wish Requests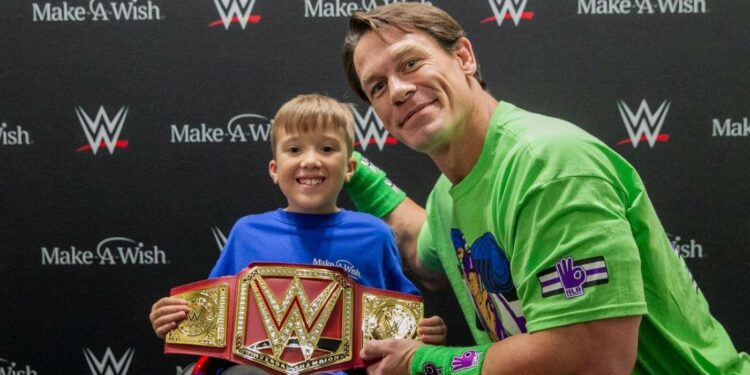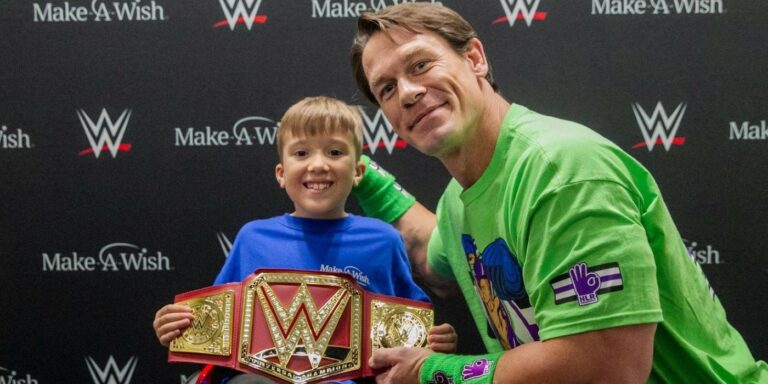 The Make-A-Wish foundation exists to help children with life-threatening illnesses fulfill their wishes. Since granting his first wish in 2002, John Cena has granted over 650 wishes for the organization. Thus, setting a new world record and making him one of the most requested celebrities.
5. The Star Speaks Mandarin
John Cena was widely referred to as "The Face That Runs The Place" for the better part of two decades in the WWE. Love him or hate him, the champ often goes above and beyond to give the wrestling company his best. This was evident when WWE made efforts to expand into the Asian community, and Cena actually learned Mandarin. Altogether, the star played a significant role in the WWE's success in Asia. Altogether, he never holds back from displaying his fluent Mandarin at press conferences.
4. John Cena Once Won A WWE Match With A Torn Muscle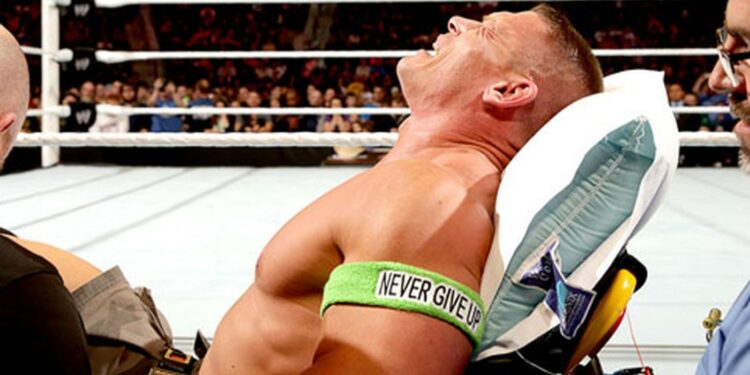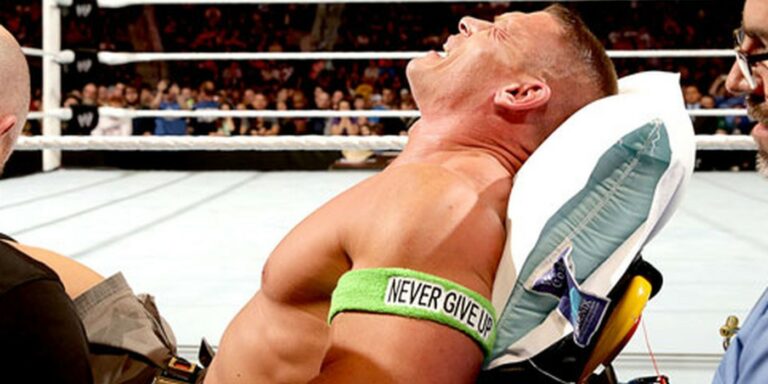 WWE superstars are notorious for taking calculated high risks, but they aren't above an injury here or there. Like his colleagues Triple H, Randy Orton, and Shawn Michaels, Cena has sustained a rather painful in-ring injury. This happened during a bout in 2017 where Cena tore his pectoral muscles while tussling with Mr. Kennedy. The muscles completely tore away from the bone, but Cena still managed a scripted beatdown from Randy Orton after his win.
3. He's Married To Shay Shariatzadeh
Cena might have been vocal about not wanting marriage and kids while dating WWE co-star Nikki Bella. But he seems to have changed his mind in recent times. In October 2020, Cena quietly wed Shariatzdeh after the pair were first spotted together in 2019. They met in 2019 while Cena was filming his movie, Playing with Fire, in Vancouver. The gorgeous Iranian-born engineer and handsome actor live a relatively private life.
2. The WWE Star Is A Published Author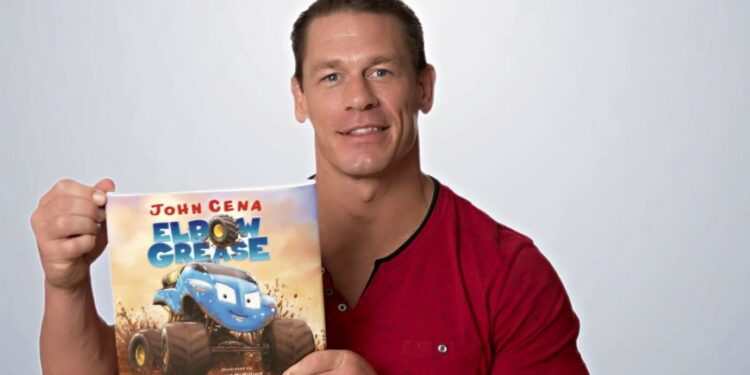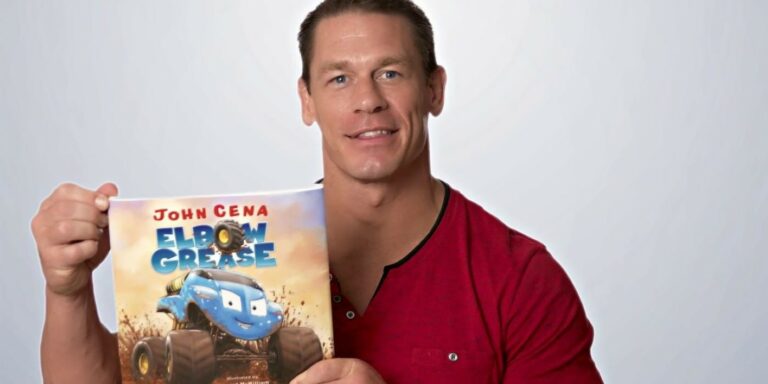 In 2016, Cena released his first book, The Elbow Grease Series. Altogether, it is a children's picture book about a little monster truck who learns the value of perseverance and hard work. The book was a New York Times bestseller and is followed up by several sequels. Cena is also the author of Be a Work in Progress and Do Your Best Every Day to Do Your Best Every Day.
1. He Has Had An "Accident" During A Match
Here's one interesting fact about John Cena. It takes a lot of guts to gear up and square up against muscled men of all sizes every single day. No doubt, Cena has a lot of stories to share from his WWE days. One incident; however, stands out for the 16-time champion.
In an interview with Men's Journal, Cena revealed that he had food poisoning while in Canada and chose to tough it out. During the match, however, the champ had to roll under the ring to let nature do its thing. Nature was not very kind to him.
Read Next: John Cena and Jason Momoa To Star In Action-Comedy Killer Vacation
Tell us what's wrong with this post? How could we improve it? :)
Let us improve this post!