Bunnie XO is the wife of famous American multi-genre singer-songwriter, Jason Bradley DeFord, professionally known as Jelly Roll. The couple has been together for many years, and their love story is unique, as much as it inspires the courage to embrace an unconventional approach to choosing a life partner. XO and Roll are happy to have found each other and remain devoted to supporting each other while building a meaningful life together.
Though Bunnie XO's husband has been a part of the music industry since the 2010s, he gained his breakthrough in 2021 following the release of his first major-label album, Ballads of the Broken. With songs like "Dead Man Walking" and "Son of a Sinner", he gained a broader mainstream exposure and now ranks among Nashville's biggest up-and-coming musical talents. Given Jelly Roll's increasing popularity, it is tempting to assume he's Bunnie XO's sole claim to fame; this is not true. Outside of her husband's burgeoning career, XO is famous for her exploits in the entertainment industry.
1. Bunnie XO Had A Rough Childhood And Left Home At Age 14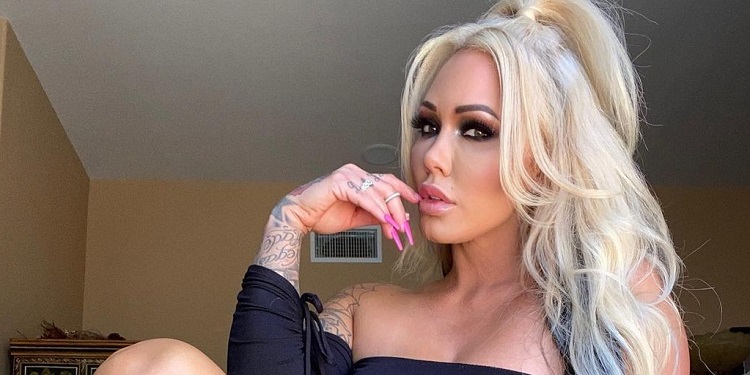 Jelly Roll's wife, Bunnie XO, was born in Houston, Texas, on the 22nd of January 1980. She was raised in a carefree family led by a musician father who was an alcoholic. At a young age, her family moved to Las Vegas and indulged further in a cheerful and reckless lifestyle. But when she turned 12, her father and stepmother resolved to mend their ways and became religious. XO had a hard time adjusting to the new lifestyle and the rules that came with it. Thus she became a rebellious child who was often involved in fights at school, nearly as much as she quarrels with her parents at home. To forge a path for herself, she left home at age 14 and never looked back.
2. She Is A High School Drop Out And Former Sex Worker
Having had enough of people's control over her life at school and home, Bunnie XO took a drastic decision that set her on her unique path in life. She left home and dropped out during her first year in high school. By the time she was 18, her friends were all working as exotic dancers. However, XO's religious background dissuaded her from making a living as a stripper. She opted for a regular job but eventually joined her friends after her boyfriend cheated. From stripping, Bunnie XO became a high-end escort. She earned a living as a sex worker for over a decade; through that, she gained the knowledge and financial forte to pursue a career in the entertainment industry.
3. Bunnie XO Is The Owner Of Dumb Blonde Productions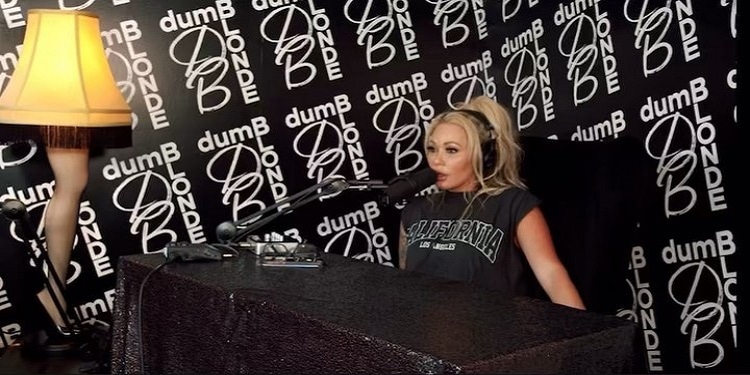 Beyond being the wife of a famous singer, Bunnie XO is a self-made career woman with an illustrious career in the entertainment industry. She is also an actress and model with appearances in several adult productions and many of her husband's music videos. However, XO has accomplished more in the industry with her brand of entertainment. She owns Dumb Blond Productions, an umbrella company that oversees the production of her Dumb Blonde Podcast and YouTube content. Her popular podcast is available on Patreon, iTunes, Spotify, and iHeart. In addition to the 352k subscribers on her eponymous YouTube page, she has millions of followers on her social media pages.
4. She Met Jelly Roll In 2015 When He Was A Struggling Artiste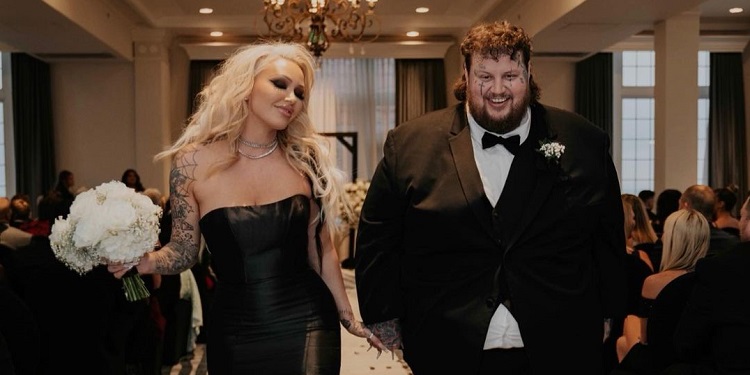 Bunnie XO and Jelly Roll met for the first time in 2015 when the latter performed at a Country Saloon in Las Vegas. XO took to Roll as she watched him perform and asked mutual friends to introduce them to each other. This marked the beginning of their relationship, which has sustained for years. When they met, Roll was a struggling artist living in his van while XO was still a sex worker. She was making way more than the singer, who charged only $100 for a night show. Roll moved in with XO, and they got married a year into their relationship. The singer proposed to Bunnie XO while on stage at a 2016 music concert in Las Vegas, Nevada, and they wedded that night.
5. Bunnie XO Helped Jelly Roll Get Custody Of His Daughter Bailee Ann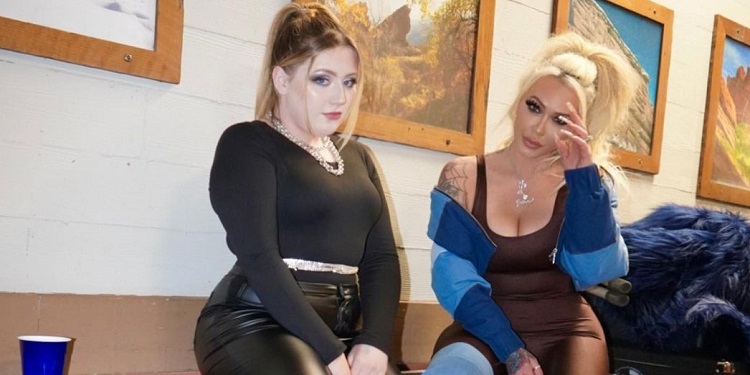 One of Jelly Roll's June 2022 Instagram posts sums up the nature of his relationship with Bunnie XO. He described their love story as a decision made by "a hooker and a convict… to change [their] lives together." The couple has been very supportive of each other, and it's evident in XO's motherly responsibilities towards Roll's daughter, Bailee Ann. The singer had Bailee from a previous relationship, but XO helped him get custody of the child whom they have raised together since 2016. Bailee and Bunnie XO have a beautiful mother-daughter relationship.