When it comes to character actors of the late 70s, 80s, and 90s, only a few made as much of an impression as Brion James. He had an unmissable presence on-screen with his muscular, tall frame. As a character actor, James worked with some of the biggest names in film and television. Unlike several other actors who began their professional acting careers as child actors or in their teens, James made his on-screen debut months shy of his thirtieth birthday.
James spent the next 25 years appearing in over 130 productions in film and television. On August 7, 1999, news of his death shocked the entertainment world. James died from a heart attack at his Malibu home. He was 54 years old at the time. In honor of his work and contribution to the industry, here details about the life and career of Brion James.
Brion James' Early Life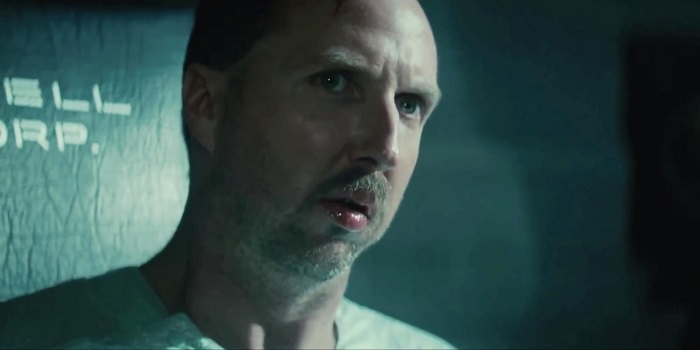 Although he made his on-screen debut in 1974, at 29 years old, Brion James spent all his life in the acting world. James was born Brion Howard James in Redlands, California, to Jimmy and Ida Mae James, owners of a local theater in Beaumont, California, where he was raised. As far as James could remember, he ran and operated movies at the theater with his parents. James summarized his childhood by comparing his life to Giuseppe Tornatore's 1988 coming-of-age drama Cinema Paradiso, stating, "My story is like Cinema Paradiso. Every night in my life since I was two years old… I ran movies."
With all of his life in the theater, it's unsurprising he chose to continue in a career he was familiar with. After graduating High School, James enrolled and studied Theater Arts at the San Diego State University in California. After his studies, James moved East to New York to explore opportunities in the city's theater world. Years before making his TV debut, James performed minor roles in theater plays in the city. Soon enough, he landed memorable roles in films. Below are Brion James' top 10 most memorable performances in movies:
Southern Comfort (1981)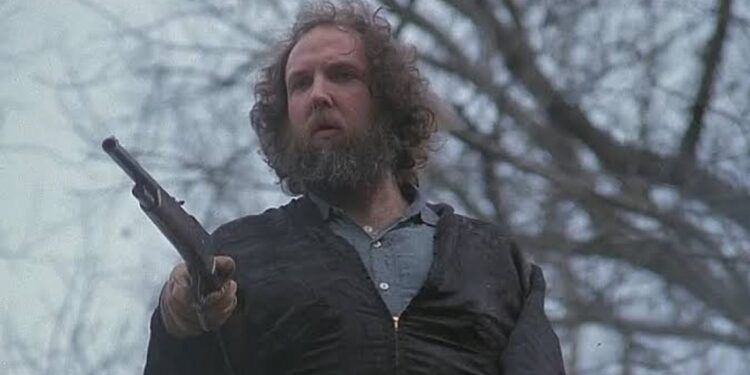 Brion James chose to transition from stage to screen. After several auditions, he landed a few single-episode guest roles on television. His film debut in 1995, in Walter Hill's directorial debut Hard Times, went uncredited. However, Hill cast him again in two of his 1981 films, Southern Comfort and 48 Hrs., in credited roles as Cajun Trapper and Inspector Ben Kehoe.
Southern Comfort is an action thriller movie set in 1973. The story follows the lives of a squad of nine Louisiana Army National Guard soldiers. Trapped in the local bayou swampland, the soldiers get caught up with a group of Cajun hunter-trappers. James played the French-speaking, one-arm Cajun trapper rescued by Corporal Charles Hardin (Powers Boothe) from Corporal Lonnie Reece (Fred Ward). He returned the favor by showing them an escape route from the bayou.
Blade Runner (1982)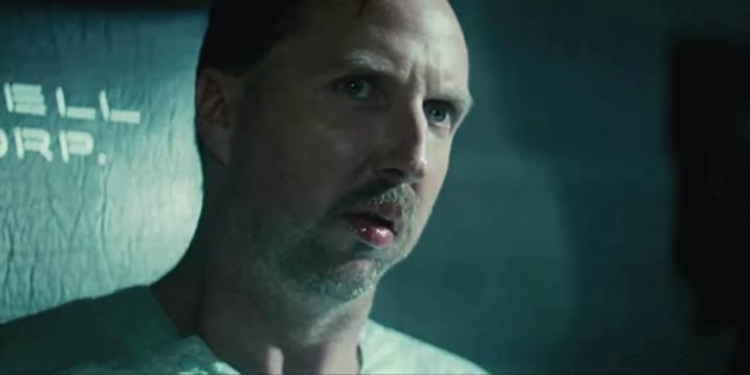 Brion James' breakthrough role was portraying Leon Kowalski in Ridley Scott's science fiction film Blade Runner (1982). The character was one of four Replicants who escaped to Earth illegally to extend their lives. While Leon Kowalski had a mental strength rating of C, his physical strength was rated A. Scott's Blade Runner eventually became a cult film and one of the greatest science fiction movies. All of these helped James' career rise in film. He soon began landing more roles.
Enemy Mine (1985)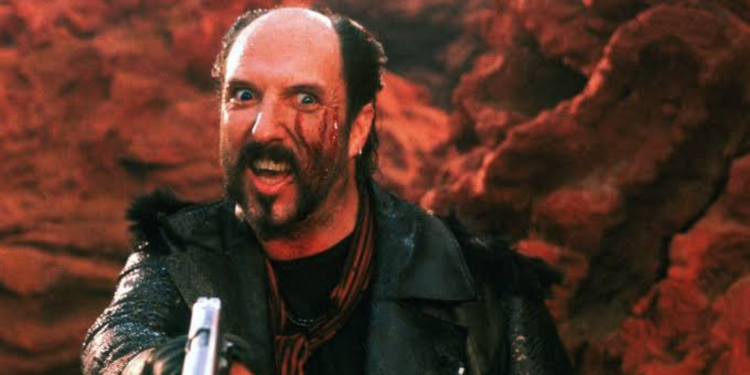 Enemy Mine (1985) was based on Barry B. Longyear's 1979 science fiction novella of the same name. The movie starred Dennis Quaid as its lead cast, playing Willis "Will" Davidge. Brion James was cast as Stubbs, the leader of the Scavengers. The movie revolves around the conflict between humans and Dracs. When Davidge is trapped on a planet with a Drac, Jereeba "Jerry" Shigan, after their fighter aircraft crash-landed, they are forced to work together and become friends. Davidge fought the Scavengers to protect Jerry's self-fertilized child, Zammis.
Flesh & Blood (1985)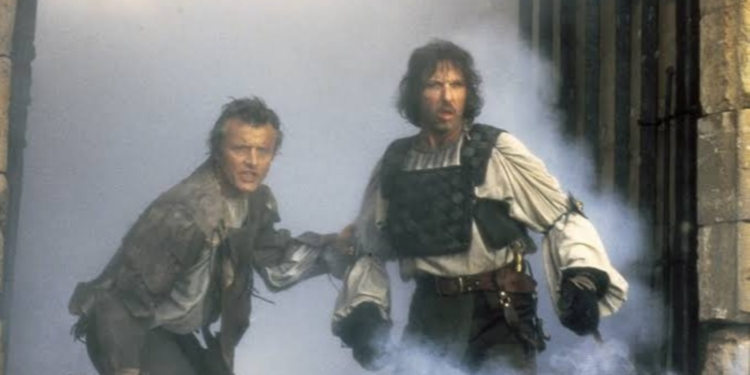 Brion James again played a supporting role as Karsthans, one of the mercenaries hired by the feudal lord, Arnolfini. Set in 1500, the romantic historical adventure film centers around love, betrayals, and death. Although Flesh & Blood bombed at the Box Office, it was critically acclaimed and became a cult film. Japanese creator, Kentaro Miura based his Japanese manga series Berserk on saveral characters in the movie.
Steel Dawn (1987)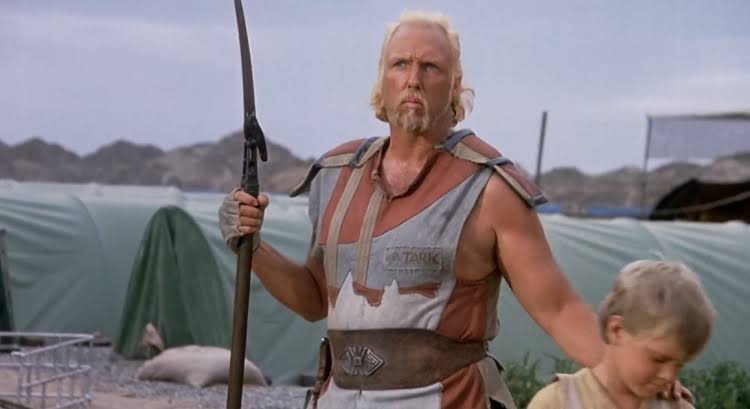 Steel Dawn (1987) is a post-apocalyptic science fiction film directed by Lance Hool. Brion James was cast as Tark, a local farm foreman. He's a supporting character to Patrick Swayze's Nomad character and Lisa Niemi's Kasha. James' character is stabbed to death by Sho (Christopher Neame) during a staff fight between Sho and Nomad.
House III: The Horror Show (1989)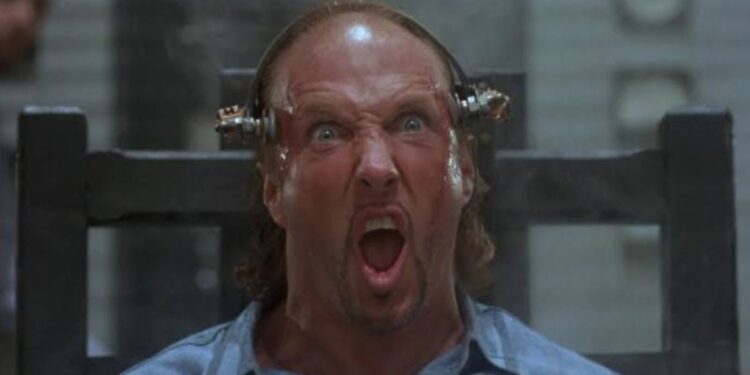 Away from action and science fiction, Brion James was cast as Max Jenke in the slasher film House III: The Horror Show (1989). It is one of James' credited films in which he played a lead role. In the movie, James' character is a serial killer who promises to avenge his death after being sent to the electric chair. He haunts and terrorizes the detective who caught him, Detective Lucas McCarthy (Lance Henriksen), and his family.
Radioland Murders (1994)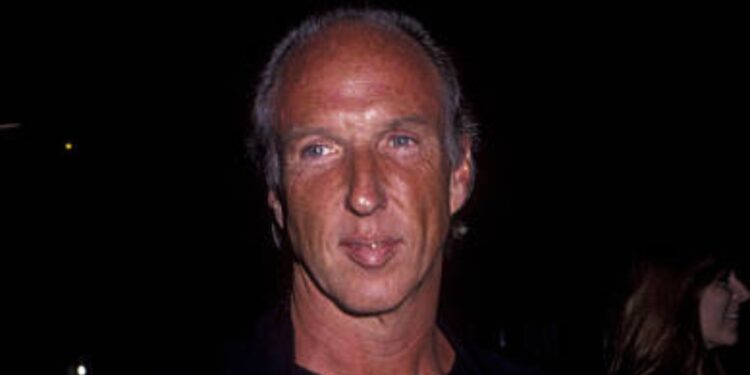 Although Radioland Murders (1994) starred an ensemble cast, Brion James' character stood out. James played the WBN station's main sponsor, Bernie King. The station owner, General Walt Whalen, ensures all the new radio network meets the standard of the strict Bernie King. However, when a series of murders occur at WBN, King is killed by laughing gas. George Lucas developed the story and co-produced the movie.
The Fifth Element (1997)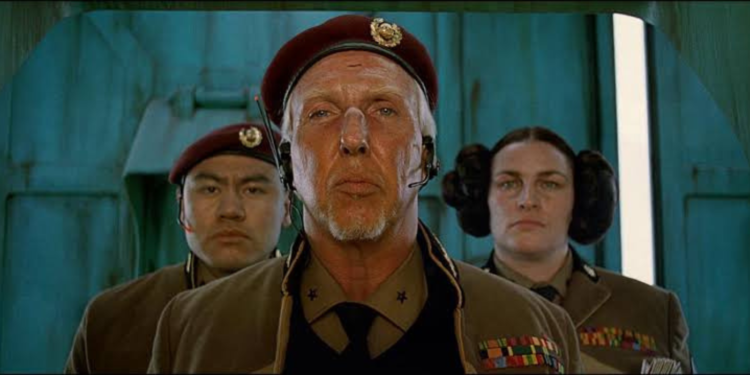 Unarguably, Brion James' most popular and most successful movie is The Fifth Element (1997). James played General Munro in the French science fiction action film set in the 23rd century. Its star-studded cast included Bruce Willis, Gary Oldman, Milla Jovovich, and Chris Tucker. The Fifth Element grossed $263.9 million on a $90 million budget.
Farewell, My Love (2000)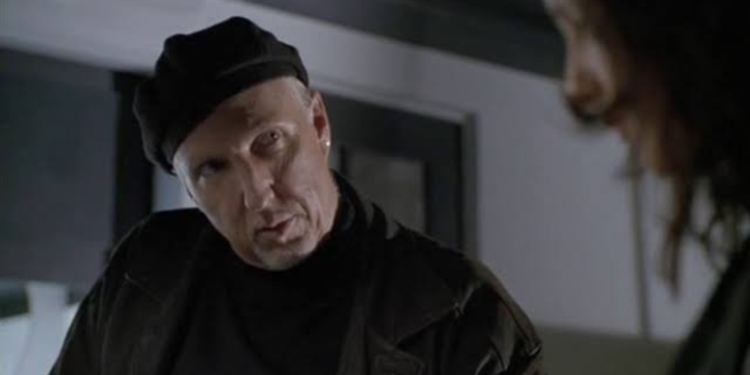 Farewell, My Love (2000) is one of eight movies released posthumously after Brion James' death in 1999. James was cast as Renault. His character helps the movie's protagonist, Brigit (Gabrielle Fitzpatrick), train and avenge her parents' deaths. Although James' character is killed off, Brigit gets justice with help from Renault's son, Luc.
The King Is Alive (2000)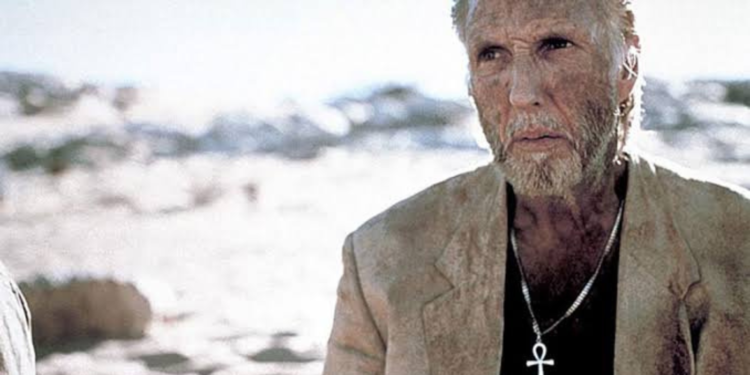 Kristian Levring's The King Is Alive (2000) is James' second to last movie released posthumously in 2000. In the movie, Brion James was cast as Ashley. His character is one of the tourists stranded in the Namibian desert. To help keep hope alive, the group agrees to Henry's suggestion to stage a William Shakespeare tragedy, King Lear. Although not a major role, it's one of Brion James' last appearances on-screen.