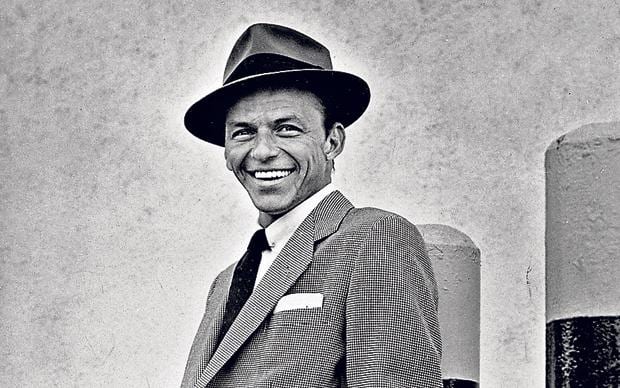 There was nothing sweeter than the crooning voice of Ol' Blue Eyes back in his day. In fact, these days the sound of his voice is still enchanting as he can be heard every Christmas and every so often coming through the radio as his classic tracks still perk up the airwaves. Go to Las Vegas and he's still an icon even after all this time, because let's face it, he was a large part of why Vegas got so popular in his own right. Even though he's been gone since 1998 his legend has continued to endure and should for quite a while considering his contributions to the music industry.
Here are just a few songs you can hear on a regular basis if you're a movie buff like me.
5. My Way – Sing!
The filmmaker went so far as to make the character of Mike as close to Sinatra as possible, embellishing on the attitude obviously but keeping true to the voice and the style that gave the singer/actor his edge. Mike is a character that doesn't suffer from lack of ego, but rather an overabundance of it. In fact it's this trait that gets him into so much trouble throughout the film, and yet helps him deliver one of the greatest performances in the group.
4. High Hopes – Rocky Balboa
https://www.youtube.com/watch?v=eBJYLCvLXqU
What you've got to remember about this is that back in Rocky's heyday there weren't a lot of boxers coming out with an accompanying soundtrack. A guy would come to the ring, the next guy would come to the ring, and they'd get down to business. The fact is that all sports have changed now and music has become a big part of that change. And with Paulie in Rocky's corner, the music selected was bound to be something old school and inspirational for their day. It got the crowd fired up and it was certainly different to come into.
3. This Town – Ocean's Thirteen
Las Vegas is a town where your luck can change as soon as you turn around. Too bad for Toulour that he turned around at just the wrong moment to notice the actual theft in progress. You would almost think that a world-class thief would have spotted the hitch in the plan before getting so far, but then he doesn't have a good track record when it comes to out-foxing Ocean and his crew. Yes, that was a shameless reference, I thank you.
2. Santa Claus Is Coming To Town – The Polar Express
https://www.youtube.com/watch?v=XrGBkL63Go8
This track makes the list for being a timeless classic. It's been sung by so many throughout its history, but Sinatra is one of the few that can give it the distinction it really needs to be a powerful and meaningful tune that's still low-key enough and fun for kids. A lot of people would give this song a fun bounce and jingle to keep it light and airy, but Sinatra manages to keep it fun just by being himself and letting the notes slide along in his own unique style.
1. Come Fly With Me – Catch Me If You Can
What's the best way to avoid being noticed for the fraud you are? Make sure the guys looking for you ever even turn in your direction of course. Frank Abignale was a definite genius when it came to skipping around law enforcement and knew just how to camouflage himself in a way that would be sure to draw attention toward and away from him all at once. That's the kind of smarts you learn on instinct more often than not.
Set his voice to a cartoon, a comedy, or even a timeless classic and Sinatra's bound to turn it into an instant hit, or at least add to the experience. Even though he's gone Ol' Blue Eyes is still able to turn heads and lighten hearts.
Save