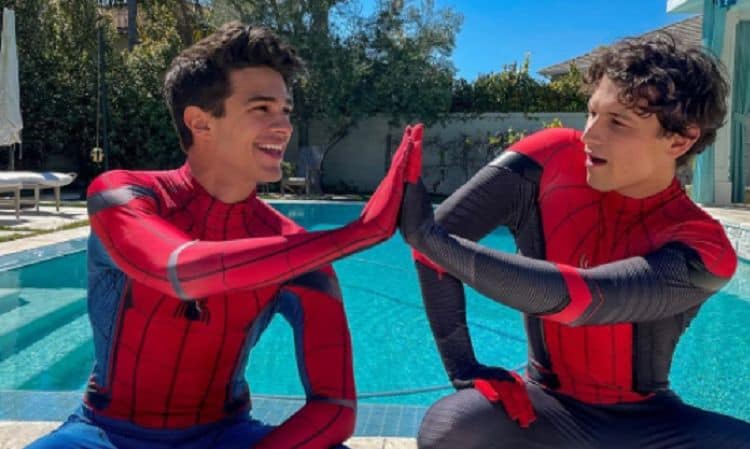 Brent Rivera is a name everyone knows. He is famous as an actor. He is famous as a YouTuber. He is famous for everything he does, it seems. He's the kind of guy people love to follow online, but they really don't know that much about him personally. It's not always easy to get to know people who carefully curate their social media feeds and try to keep their lives as private as possible while also posting multiple times a day. It's time to get to know this guy more.
1. He's Young
Brent Rivera is a young man. He was born on January 9, 1998. He was born to parents John and Laura. John Rivera is a firefighter, and his mother, Laura, is a teacher. They are as All-American as possible when you think about it. He is Latino.
2. He Has a Famous Sister
He comes from a big family that includes four kids in total. One of his siblings, Alexa, is also famous. You know her – if you know her – by the name Lexi Rivera. She's a social media famous as her brother, and together they make quite a pair when they work together. His other two siblings are Blake and Brice.
3. He is CEO
Brent Rivera is not just an actor and a social media influencer. He's a young man who has done a lot in his 23 short years, including founding a company. He is the founder and CEO of a company called Amp Studios. His business helps create content and it helps to find and build talent. He finds promising young people and helps them become stars.
4. He is a California Boy
Rivera was born and raised in California, and he is not showing any signs of being ready to leave. He is from Huntington Beach, which is a cute beach community in the Orange County area. It's a gorgeous place to grow up, and he had a lot of fun doing so.
5. He Dates Off and On
We aren't sure if he is in a serious relationship at this point in his life, but we do know that he's dated at least two famous young women in the past few years. He dated Eva Gutowski, another YouTube sensation, for a while. He also dated a model whose name is Morgan Justus. Right now, we have a feeling he is single.
6. He's Doing Well
If the online estimates are true, Brent Rivera is doing quite well in life. He has an estimated net worth of somewhere around $6.5 million, which is wildly impressive for a kid who is only 23. He's done well monetizing his online presence and investing in his own company. He's smart, and we have a feeling he will end up being worth a lot more one day.
7. He's A Leading Man
When the television show "Alexander IRL," was on television, Brent Rivera played the lead character on the show. He was Alexander, and fans loved it. He's been in the public eye for a long time, though, so going on national television wasn't a big change for him when he realized it was just a bigger social media platform in which he gets to pretend to be someone else for a while.
8. He Has a Lot of Followers
On just his Instagram page, he has more than 21 million followers. If we are being honest, that's a lot of followers. He became famous on the Vine app, which is no longer a live app, but he managed to take his fame from there to his other social media channels and make it a huge situation. 21 million followers is a lot of followers, and he is able to charge a premium for sponsored posts and content.
9. He's Fairly Private
While he doesn't keep things from the press or from his fans, he chooses very carefully what he shares and what he does not share. He's not into sharing things that are too personal, which is something that he should be careful about. He spends so much of his time on social media that he doesn't need the world in every last aspect of his life.
10. His Best Friend is A Woman
There will always be those who say a man and a woman cannot be just friends, but that is just silly. They can, and they are many times. He and his best friend, Pierson, spend a lot of their time together hanging out, traveling, and working together. They do so when they are both dating others, and there is nothing about it that is not adorable.
Tell us what's wrong with this post? How could we improve it? :)
Let us improve this post!