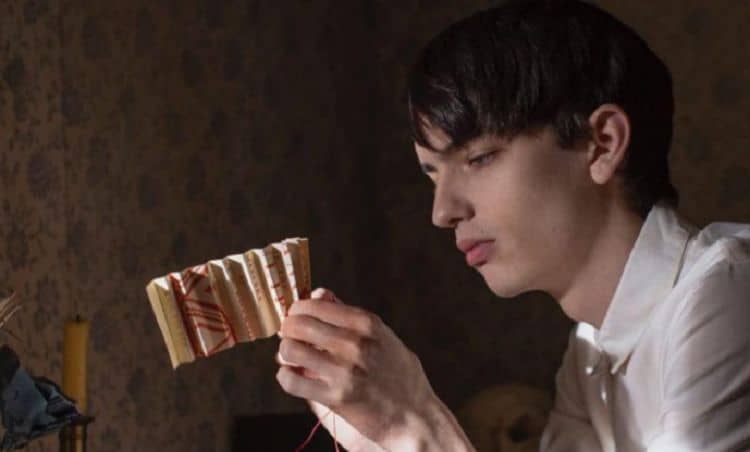 He's a Golden Globe winner, an Academy Award nominee, and his name is Kodi Smit-McPhee. If you don't know his name, that's all right. The young star has been in the business of acting since he was only 9, but it was only recently that his role as Peter Gordon in the hit film, "The Power of the Dog," was made a household name thanks to his outstanding performance and all the award nominations for Best Supporting Actor. Now that everyone knows his name, though, here's everything you need to know about him.
1. He's Only 25
Yes, you read that correctly. He's insanely famous already, but he is only 25. This young actor was born on June 13, 1995. He was born in South Australia, which might be another fun fact that his many fans don't already know.
2. He's Been Acting Forever
He began his acting career at the age of nine. It was 2005, and while most kids his age were worried about sports and baseball and games and things of that nature, he was worried about how quickly he could become a famous actor and get his career off the ground. It worked for him.
3. He is From a Famous Family
Both his father and his sister are famous. His father is a famous actor and he was a professional athlete for some time prior to that. His name is Andy McPhee. His older sister is Sianoa Smit-McPhee, and she is a famous singer in Australia.
4. He Was Diagnosed with A Serious Health Condition
When he was only 1, he was diagnosed with a horrible condition. In fact, it was the day of his first birthday that doctors informed his family he was suffering from a condition called ankylosing spondylitis, which is a form of arthritis. He's been living with it his entire life, and it often has negative side effects such as chronic pain.
5. He is Partially Blind
Another side effect of his diagnosis is blindness. It's not uncommon for those who live with ankylosing spondylitis to lose their eyesight, and he has. He is not able to see from his left eye, though he does still have his vision in his right eye.
6. He is Not Single
He is not married, or is he engaged to our knowledge, but he is a man who has a longtime girlfriend who has been in his life for many years. Her name is Rebecca Phillipou, and she's been with him throughout his career and everything that he has done to get to where he is now. She's been his date to all of the award shows thus far, and she will accompany him to the Oscars.
7. He Watched the Oscar Nominations
When the nominations were made, he was home in Australia with his family. In fact, he was in his childhood home alongside both his mom and his little brother, and they all watched together. It was a surreal moment for him to hear his name called as he was nominated for an Academy Award.
8. He Loves Marvel
Being that he got to star in a Marvel universe film as a superhero, this is clear. However, he is not going to take on any other roles as a superhero at any point in his life in the near future due to the fact that he is hopeful that Marvel will ask him to come back and do another film with them. He's got high hopes.
9. He's a Private Man
He's young, he's famous, and he might be a man whose name is called for an Academy Award soon, but that doesn't mean he likes to be all over the place all the time. He prefers his down time, spending time with his family and his girlfriend, and he likes to keep as much to himself as he can. He's realistic enough to know that much of his life will always be put under a microscope for his fans to see, but he is also smart enough to know that he can do whatever he can to keep it to himself when possible.
10. He is Serious About his Girlfriend
We did mention they've been together for many years, but we didn't mention that they've been together for at least 8 that we are aware of. They made their first red carpet appearance together in the summer of 2014 in California, and they've been going strong since. When they began dating is unknown to us, but they've been together for the better part of a decade at this point.
Tell us what's wrong with this post? How could we improve it? :)
Let us improve this post!