The charismatic American actor Brandon Flynn has fans swooning over him. Born on October 11, 1993, in the city of Miami, Flynn began honing his craft at the well-known institute New World School of Arts. Here, his passion for acting bloomed. His passion eventually drove him to the Mason Gross School of the Arts at Rutger University in New Jersey, where he was awarded a bachelor's degree in Fine Arts in 2016. Leaving no time to waste, he took up his first role as Mike in Braindead. This article delves into some of his best roles so far.
2017 was a fateful year for Flynn when his career progressed with the complex character Justin Foley in Netflix's popular series 13 Reasons Why. Since his breakthrough, Flynn has embraced several characters. Beyond the silver screen, his love life has been of particular interest. In 2020, he dated the singer Sam Smith. However, after their unfortunate break up, he focused on his personal growth and artistic pursuits instead.
1. 13 Reasons Why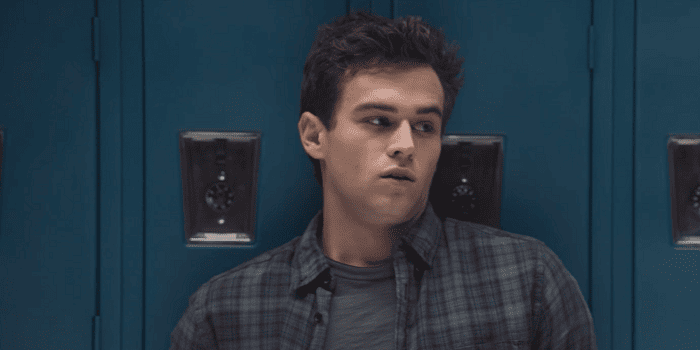 13 Reasons Why took Netflix by storm when it was first released. And rightfully so. The record-breaking series features Flynn as Justin Foley, who transforms significantly. Justin's character is intricately webbed in multiple narratives, from a deeply troubled teenager to a sympathetic individual. Justin, the adoptive brother of Clay Jenson and Jessica Davis's boyfriend, gets warped up with addiction problems, leading to his unfortunate consequence. Flynn perfectly embodies Justin's irrational and short-tempered personality. This specific role significantly impacted Brandon Flynn's career, and fans hope to see more of him in the coming years.
2. Hellraiser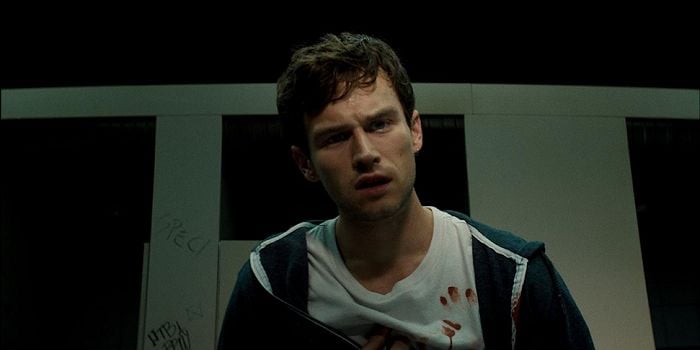 Hellraiser, released in 2022, is a fresh take on Clive Barker's popular horror classic, which follows the journey of an addict in possession of an ancient puzzle box; Flynn takes on the role of Matt McKendry, one of the main characters caught in the clutches of unimaginable horror. As the movie progresses, Matt finds himself in a terrifying web after his sister, Riley, unlocks power from the puzzle box.
Flynn perfectly captures the true essence of Matt's desperate quest to unravel the spine-chilling mysteries surrounding the box. As one thing follows another, Matt soon disappears. As the story unfolds and explores forbidden desires and the quest for redemption, fans are left questioning the ending till the very end.
3. Looks That Kill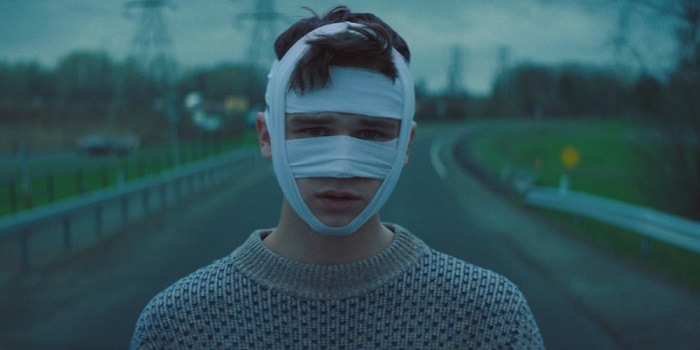 Brandon Flynn takes on the role of 16-year-old Max in Looks That Kill, who suffers a unique condition: an incredibly beautiful face with the power to kill. The romantic comedy, released in 2020, weaves a unique story of self-discovery, the complexities of human connection, and love. His life turns unexpectedly when Alex, a girl with an extraordinary ailment, abrupts his isolation.
They begin to hang out together and embark on a quest of self-destruction. Alex's heart problem takes center stage as their unconventional love story unfolds. Amidst their individual struggles, Max and Alex find solace in one another's presence. Riddled with romance and dark humor, Looks That Kill celebrates the beauty of imperfections.
4. Acting for a Cause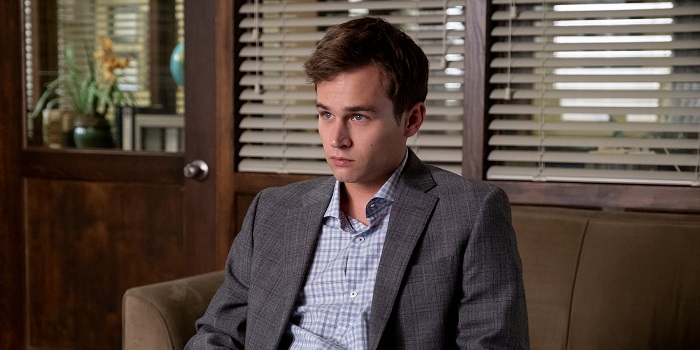 Along with his acting, Flynn has made significant contributions to philanthropy through his role of Ophelia in Hamlet and Mercutio in Romeo and Juliet by Shakespeare. Produced and hosted by Brando Crawford, the show aims to bring together actors to perform classic plays to raise funds for charitable causes. It's a great show which brings together artistry and activism.
Flynn's participation in Acting for a Cause is particularly awe-inspiring, given his commitment to giving back and using his voice to support charities. It's worth noting that while other actors read the scripts, Flynn goes to great lengths to act out the scenes. Not only does that make Flynn a great actor, but also an advocate for social causes.
5. Ratched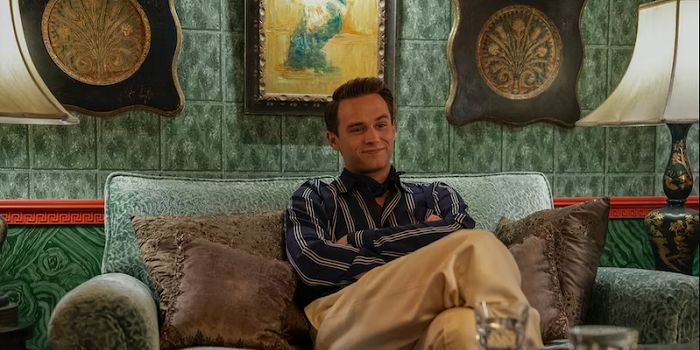 In the Netflix thriller Ratched, Flynn plays the role of Henry, a disturbed individual who often finds himself in the depths of darkness and despair due to his peculiar actions. Through his gripping performance, Brandon Flynn immerses himself in Henry's twisted psyche and sinister past. From early childhood, Henry is obsessed with harming those around him.
Driven by a dark desire which transcends beyond his own self, he finds himself on a quest for a bodily transformation. He murders several people and mutilates the limbs of his victims. When he requests his doctor to attach those arms to his body, the gruesome experiment leads to a septic infection, causing him to amputate his limbs.
6. Braindead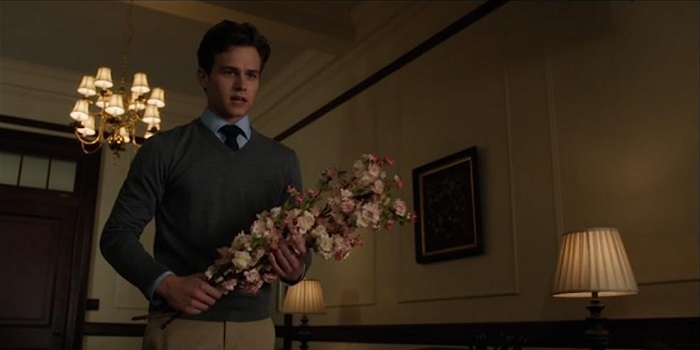 In the satire, comedy-drama television series, Braindead, Brandon Flynn takes on the role of Mike, the intern. The series is set in a world where political power is under the influence of aliens, which eat the brains of government officers. Weaved together intricately with dark humor and political satire, the show follows Mike's complexities entangled amid comedic chaos.
Playing Mike must have been no easy task, and Flynn's unique persona and energy captured the essence of the character. With his charisma and magnetic charm, he brings both wit and vulnerability to the character, making it relatable amidst the show's absurdity. Mike was an important milestone in Flynn's journey as it helped him showcase his versatility as an actor.
7. True Detective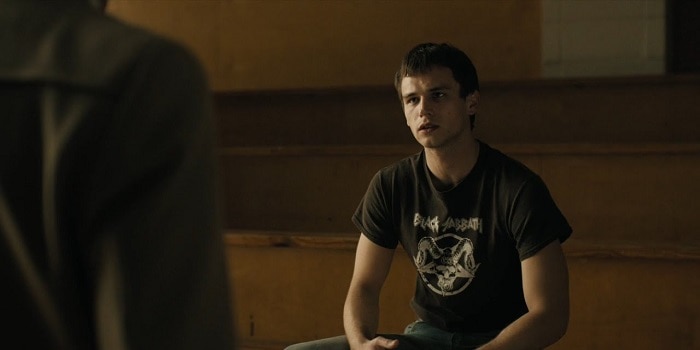 Critically acclaimed, True Detective came out in 2014, with Flynn joining True Detective as Ryan Paters in season 3 in 2018. Set around crime and corruption, Flynn showcases his impeccable ability to embody a morally ambiguous character. Caught in the underbelly of society, Ryan must find his way out.
With each season bringing a new storyline, True Detective dives into the blurred lines between good and bad and the impact of past traumas on human nature. It explores redemption and the search for meaning. Flynn's role as Ryan is a testament to his versatility as a phenomenal actor.