The futuristic world of The Black Panther hit theaters in 2018 and introduced fans to the powerful world of Wakanda. Marvel's Black Panther focuses on the nation ruled by T'Challa, who takes over after his father T'Chaka's death. With threats from within and outside his kingdom, T'Challa has to take on the mantle of Wakanda's protector, The Black Panther.
With the sudden death of Chadwick Boseman, who plays T'Challa in the Marvel Cinematic Universe, it seemed like all hope was lost for the black panther legacy. However, the cast and creators of the movie had to go on, bringing back the characters fans came to love while adding some new faces in there too. This article explains the main Black Panther characters fans should know about.
T'Challa/Black Panther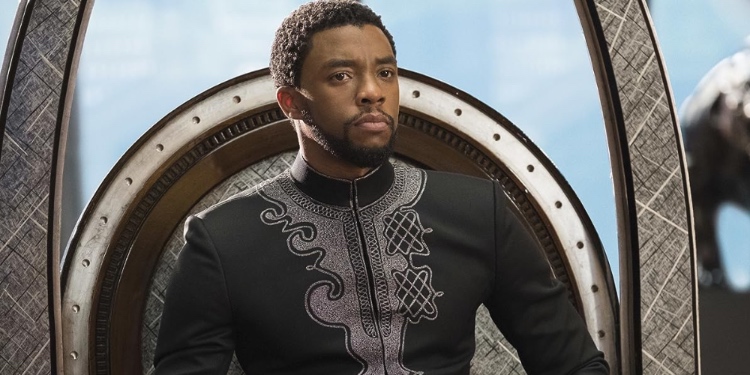 Black Panther ( Chadwick Boseman), aka T'Challa, is one of the first black superheroes in Marvel Comics. He is the leader and ruler of the fictional African nation of Wakanda. He is also the most notable of all Black Panther characters. In the comics, he is part of the Avengers and has interacted with other heroes like Monica Rambeau and the Fantastic Four. T'Challa even marries Storm from X-Men for a while before they separate. Thanks to the power of the Black Panther and the superior vibranium technology, he can fight and protect his people from several threats.
Erik Killmonger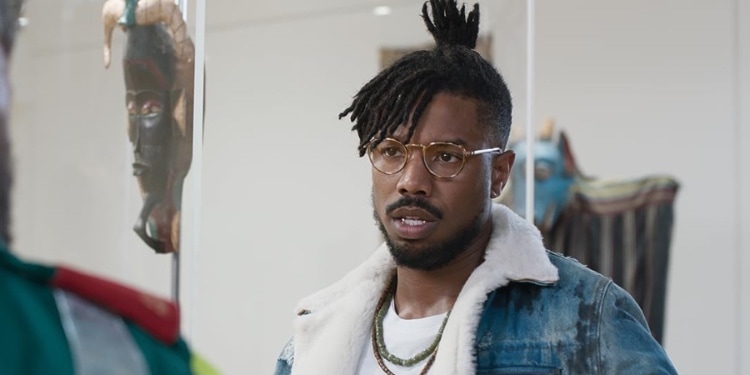 Erik Killmonger (Michael B. Jordan) is T'Challa's cousin who wants to usurp the throne and doesn't like how the nation ignored the suffering of their brothers for centuries. He is first introduced in 2018's Black Panther but also appears in Shuri's vision when she is tested to become the next Black Panther. While his character died in Black Panther, in the comics, he lives on and still wants to kill Black Panther, even turning the people he cares about against him.
Nakia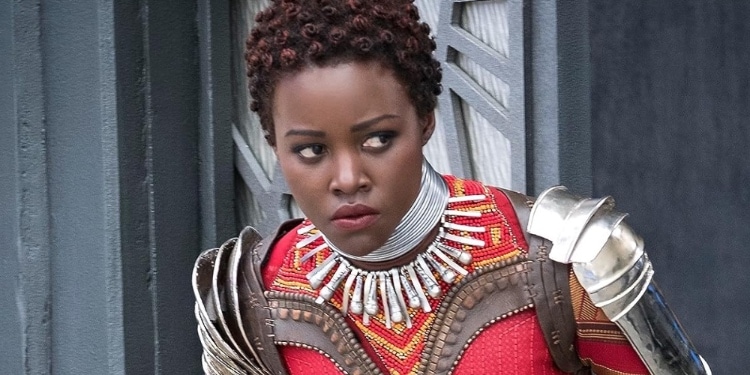 Nakia (Lupita Ny'ongo) is one of the skilled warriors of the Dora Milaje before she left the group and started going on espionage missions outside of Wakanda to help the less fortunate. As fans realized in Black Panther: Wakanda Forever, she rekindled her relationship with T'Challa, and they welcomed a child before his untimely death. She is raising her son and teaching at a school in Haiti. Nakia comes back to Wakanda to help find Shuri when Namor kidnaps her.
Okoye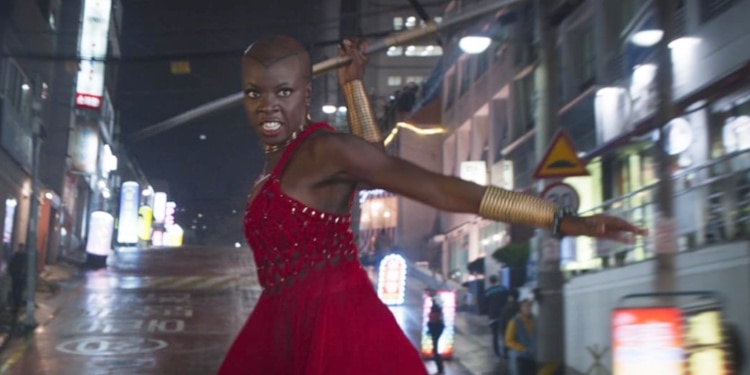 Okoye (Danai Gurira) is the leader of the Dora Milaje – an elite team of female warriors tasked with protecting the King and Wakanda's royal family. Okoye is a loyal and formidable fighter who follows traditions to ensure the royal family is always safe. She is also one of the beloved Black Panther characters. In Black Panther: Wakanda Forever, she is grieving but has to help Shuri navigate the new life handed to her. Okoye was also in love, but her lover W'Kabi was imprisoned in Wakanda for going against the King, so she is heartbroken.
Shuri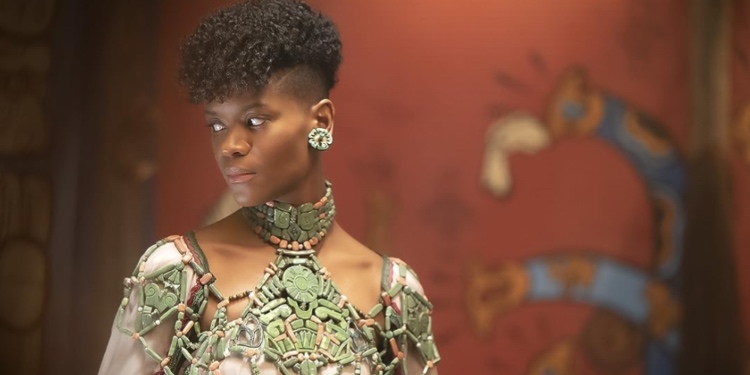 Shuri (Letitia Wright) is T'Challa's younger sister and a genius in Vibranium technology. In MCU's Black Panther: Wakanda Forever, Shuri is facing the unbearable responsibility of taking over the Wakanda kingdom after the death of her brother and mother, Queen Ramonda. Although the ruler of Wakanda could be someone else, Shuri took up the mantle of the Black Panther and showed in her fight with Namor that she deserved the chance to prove herself as a formidable warrior worthy of the mantle.
Everett Ross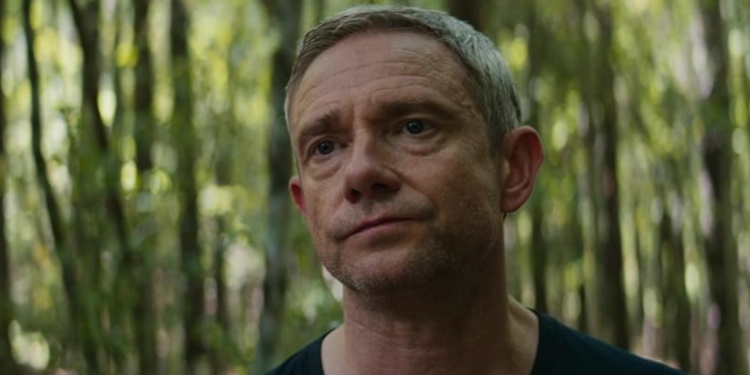 Everett Ross (Martin Freeman )has been making numerous appearances in Marvel TV shows and movies, his most recent being in Secret Invasion. His first appearance was in Captain America: Civil War during the drama surrounding the Sokovia Accords. He is doing his best to help the remaining heroes while working for the government after the blip. Shuri is instrumental in assisting Ross to heal when he finds himself in Wakanda as a diplomatic ambassador.
Ramonda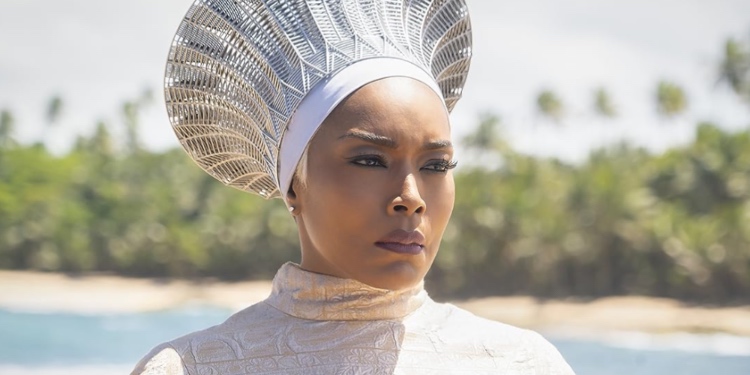 Queen Ramonda, played by the talented Angela Bassett, is the remaining ruler of Wakanda after T'Challa dies. As far as Black Panther characters go, Queen Ramonda is held in high regard by fans. While she doesn't stay on the throne too long because Namor kills her, she does make a difference in Wakanda's perception of the world during the short time she had the crown. In Wakanda Forever, Queen Ramonda proves that she can hold her own in a fight and will sacrifice her life if it means helping others.
W'Kabi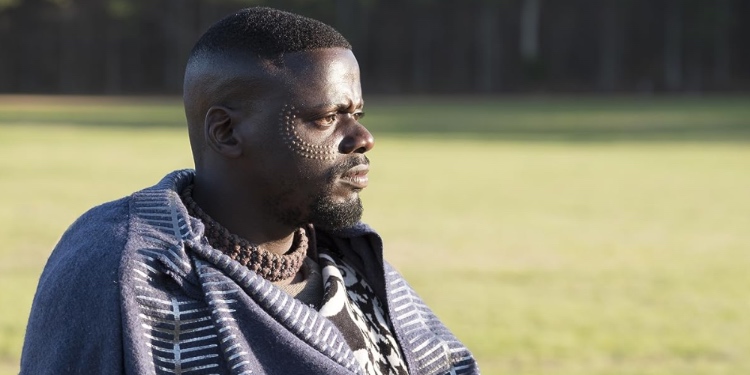 W'kabi ( Daniel Kaluuya) serves as T'Challa's advisor and childhood friend, but they have differing opinions. He is a part of the Border tribe and works to keep foreigners from discovering Wakanda. The people of the border tribe are great fighters, too, and helped during the war with Thanos. Due to his actions against the Black Panther, W'kabi is imprisoned and banished from the Golden City. W'Kabi sided with Killmonger because he believed Wakanda needed to be ruled differently than how T'Chaka and T'Challa were doing it.
M'Baku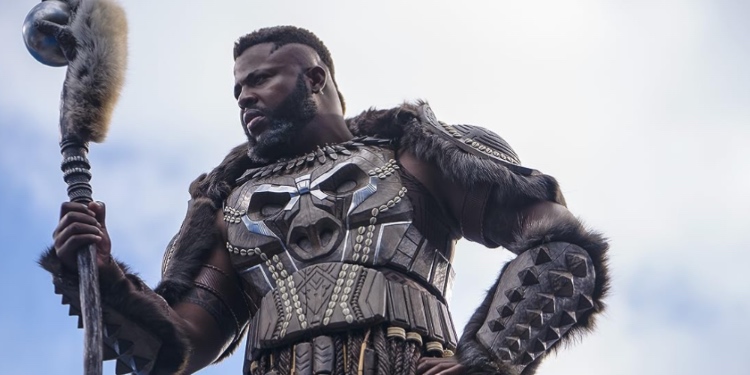 M'Baku ( Winston Duke) was once an enemy of the Black Panther, but things have changed since the first movie. While he tries to challenge T'Challa's right to the throne as tradition requires, he is defeated and retreats to his mountains. M'Baku is a leader of his tribe who doesn't want anything to do with Wakanda's technology and is more focused on keeping their traditional way of life alive. In Black Panther: Wakanda Forever, M'Baku is very supportive of Shuri with the loss of her family members and offers to help take some weight off her shoulders. It seems like Shuri agreed because, at the end of the movie, she leaves for Haiti, leaving him in charge.
Riri Williams/Ironheart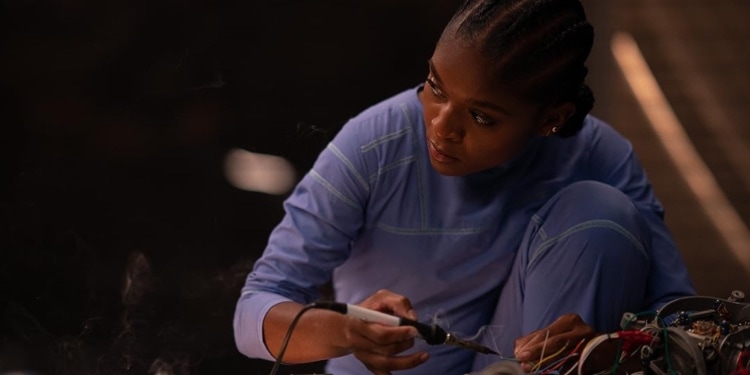 Riri Williams ( Dominique Thorne) is an American superhero set to replace Iron Man in the MCU. She is an intelligent young girl who made her own Ironman suit (Ironheart) while still in college. She is first introduced to fans in Wakanda Forever, and her feisty personality is because she's always had to fight for what she wants. William quickly gets along with Shuri, and they work together to protect themselves from Namor. A Marvel series starring Riri Williams is still in production.
Namor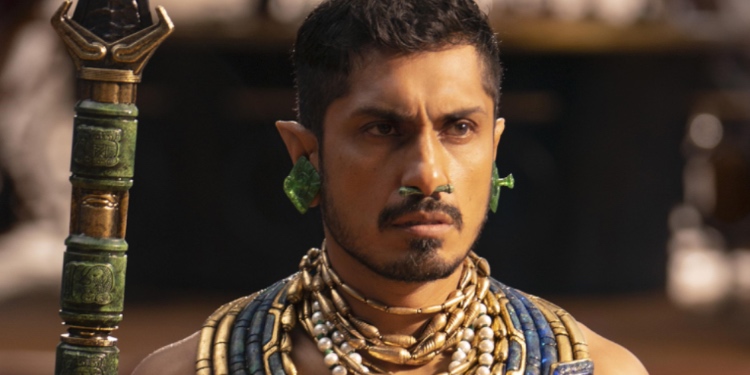 Namor (Tenoch Hurta), a mutant who first appeared in Black Panther: Wakanda Forever, is the ruler of the underwater kingdom of Talokan. He has a tragic backstory, but the one thing on his mind is to protect the people of his kingdom, having seen all the horrors the surface world faces. He knows the government will soon start looking for Vibranium in the waters, which could risk his kingdom. Although he attacks Wakanda and kills Queen Ramonda, Shuri spares his life, knowing they will need each other in the future.