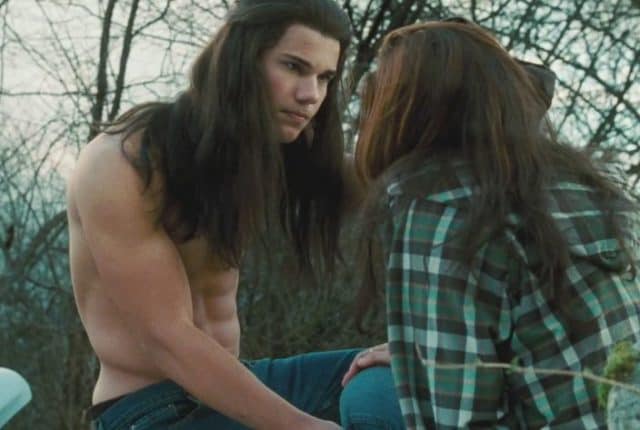 There are many elements that contribute to the overall impact of a film; from the locations used to the actors who are cast in a movie. One factor that can make a significant difference is the costume design. The costumes worn in films can add to the authenticity and can play an important role in portraying the genre and period of a movie to the audience. Costumes are also important with creating a character as the clothes they wear can represent their personalities and allow moviegoers to connect to different characters in a film. In many films, costumes are also used as a form of disguise and an actor is completely transformed by what they are wearing.
In some instances, a wig is an essential element of the overall costume worn by an actor to portray a particular character. In some instances, a wig is barely noticeable and is simply a way of changing an actor's hairstyle without them having to make dramatic changes to their own hair. In other circumstances, a wig is deliberately unrealistic so that the actor is transformed into a type of character, such as a barrister or a clown, or the wig is used for comedy effect. The costume design department is usually responsible for sourcing or creating the perfect wigs for a movie and there are many examples of when they have got things just right. However, there are also many examples of wigs that are noticeable and memorable for all the wrong reasons. Here are 20 of the worst wigs from the movies.
20. Taylor Lautner- Twilight and Twilight Saga: New Moon
There are quite a few wigs in the 'Twilight' series of films but, for some reason, Taylor Laurent seems to get the worst of them. In the first two movies of the series 'Twilight' and 'Twilight Saga: New Moon', Taylor Laurent wears a hideous long wig. Thankfully, in the other movies in the series, he has had a decent haircut. Taylor Laurent plays Jacob Black in the movies. He is part of a werewolf family and is a potential love interest of the main character, Bella. He is first seen in the 2008 film 'Twilight' and then appears in all the subsequent films in the series. The movie stars Kristen Stewart and Robert Pattison in the leading roles. The series is based on the books by Stephanie Meyer. The first movie in the series is written by Melissa Rosenberg and directed by Catherine Hardwicke.
https://www.youtube.com/watch?v=GHrz_iD7e-I
19. Samuel L. Jackson- Jumper
'Jumper' is a 2008 science fiction action film that is based on a novel of the same name which is written by Steven Gould. The film was directed by Doug Liman and the screenplay was written by Simon Kinberg, David S. Goyer, and Jim Uhis. Samuel L. Jackson plays the role of Roland Cox who is the leader of the Paladins group who is trying to kill Jumpers. Jackson has worn wigs in many movies before, some good and some downright ugly. Unfortunately, in this movie, the wig falls into the latter category and is notable for just how bad it is. The bleached blond monstrosity he wears certainly makes him stand out from the other characters. 'Jumpers' also stars Hayden Christensen, Max Thieriot, Rachel Bilson, AnnaSophia Robb, Jamie Bell, Diane Lane, and Kristen Stewart.
18. Nicolas Cage- Ghost Rider
Throughout his career, Nicolas Cage has worn some horrific wigs and this is not the only time you will see this actor appear on this list. One of his worst wigs was when he was playing the titular role in 'Ghost Rider'; a 2007 supernatural horror superhero movie that is based on the Marvel Comics character of the same name. The wig is floppy, greasy-looking, and does for his overall appearance in the film. To make matters worse, his hairline is constantly changing throughout the film. 'Ghost Rider was written and directed by Mark Steven Johnson and starred Eva Mendes, Wes Bentley, Sam Elliot, Donal Logue, and Peter Fonda. It grossed $228.7 million from a budget of $110 million.
17. Robin Tunney- The Craft
Directly before she played Sarah Bailey in the 1996 supernatural horror film 'The Craft', Robin Tunney was in 'Empire'. For her role in 'Empire', Tunney famously shaved her head. There was no way she could have grown back her hair quickly enough to have the long locks of Sarah Bailey. The costume department really did the actress a disservice in their choice of wig, though. It was a dull brown with old-fashioned bangs and uneven layers. Despite her appearance in the film, 'The Craft' was a success as it was made on a budget of $15 million and made $55.7 million at the worldwide box office. The film was directed by Andrew Fleming who also co-wrote the movie with Peter Filardo. It starred Fairuza Balk, Neve Campbell, and Rachel True.
16. Bruce Willis- Surrogates
Bruce Willis is well-known for his bald head and this is the look he sports in the majority of his movies. However, this was not the case in the 2009 science fiction mystery movie 'Surrogates'. Somebody decided that it would be a good idea if he wore a wig for the role which was a fashion faux pas, to say the least. The limp blond wig made him almost unrecognizable and gave him the appearance of an elderly uncle wearing a badly fitted toupee. The film is a futuristic vision of how people will one day live through improved android versions of themselves. Unfortunately, Bruce Willis' character looks far from an improved version of himself. The movie is based on the comic book story of the same name by Robert Venditti. The film was directed by Jonathan Mostow and written by John Brancato and Michael Ferris. Willis played FBI agent Tom Greer. Others who star in the movie include Radha Mitchell, Rosamund Pike, Jack Noseworthy, and James Cromwell.
15. John Travolta- Swordfish
This 2001 action crime thriller starred John Travolta, Hugh Jackman, Halle Berry, Don Cheadle, and Vinnie Jones. It was written by Skip Wood and directed by Dominic Sena. John Travolta plays the role of Gabriel Shear in the film. Travolta isn't the only actor with a dodgy do in this movie as Hugh Jackman as heavily frosted tips. However, Travolta definitely wins the award for worst wig as he looks plain ridiculous in this mushroom-shaped monstrosity. The overall look is helped none by the thin line of a beard he sports in the movie.
14. Jessica Alba- Fantastic Four: Rise of the Silver Surfer
'Fantastic Four: Rise of the Silver Surfer' is a 2007 superhero film that is a sequel to the 2005 film 'Fantastic Four'. It was directed by Tim Story and written by Don Payne and Ralph Winter. The film starred Ioan Gruffudd, Jessica Alba, Chris Evans, Michael Chiklis, and Julian McMahon. There is something of a story about why Jessica Alba is wearing an awful blonde wig in this movie. In both this film and its predecessor, Alba plays the role of Sue Storm. In the original movie, her gorgeous dark long locks were bleached for the role. It caused such a lot of damage to her own hair that she had to have her hair cropped. When she reprised the role, she refused to do the same again. Thus, she wears a wig in the second movie. Unfortunately, the wig they chose for her looks like a cheap wig someone would wear to a costume party.
13. Al Pacino -88 Minutes
While Al Pacino is known more for his acting talents than for his looks, was there really any need to make him look so ridiculous in this film? '88 Minutes' is a 2007 thriller film that was directed by Jon Avnet and written by Gary Scott Thompson. It starred Al Pacino, Leelee Sobieski, Alicia Witt, Deborah Kara Unger, William Forsythe, Benjamin McKenzie, Amy Brenneman, and Neal McDonough. While most of Pacino's films are a critical and commercial success, this movie barely broke even at the box office. Perhaps it was the sight of his wig that moviegoers found off-putting. Al Pacino plays a wealthy college professor and forensic specialist. He receives a phone call telling him that he has 88 minutes to live.
12. Julia Roberts- Mother's Day
Julia Roberts has beautiful hair and many people would consider this one of the actress' best features. The wig is a shocking orange bob that does nothing for her skin tone and adds nothing to the character. 'Mother's Day' is a 2016 romantic comedy which was directed by Garry Marshall who also co-wrote the film with Tom Hines, Matt Walker, and Anya Kochoff Romano. It starred Jennifer Anisotn, Julia Roberts, Jason Sudeikis, Timothy Olyphant, Kate Hudson, and Britt Robertson. The movie was reasonably successful commercially as it grossed $48.4 million at the worldwide box office from a budget of $25 million.
11. Nicolas Cage- Con Air
Appearing on the list for the second time is Nicolas Cage. This time it is for his role of Camron Poe in the 1997 action film 'Con Air'. The movie also starred John Cusack, John Malkovich, Ving Rhames, Steve Buscemi, Myketi Williamson, Colm Meaney, and Rachel Ticotin. It was written by Scott Rosenberg and directed by Simon West. At the beginning of the movie, when he is in the military, Cage has neat, cropped locks. After spending time in prison, he is wearing a greasy, long wig. Cage tried to defend the look saying it was supposed to be more 1970s and a Southern country look. However, it just looked dirty and unkempt.
10. Anne Hathaway- Brokeback Mountain
The 2005 neo-Western romantic drama film 'Brokeback Mountain' won multiple Awards. However, it is doubtful that any of these were awarded for the wig choices in the movie. The film is about two men who have a secret love affair and Anne Hathaway play the wife of one of these men. Despite the serious nature of the movie, the wig worn by Hathaway is almost comical. 'Brokeback Mountain' was directed by Ann Lee and written by Larry McMurty and Diana Ossana. Alongside Hathaway, the movie also starred Jake Gyllenhaal, Heath Ledger and Michelle Williams.
9. Emma Stone- The Help
'The Help' is a 2011 period drama film that is based on the novel of the same name by Kathryn Stockett. It was adapted into a screenplay and directed by Tate Taylor. The movie starred Jessica Chastain, Viola Davis, Bryce Dallas Howard, Allison Janney, Octavia Spencer, and Emma Stone. The film is set in the 1960s and is about white families who hire black help for their home. Emma Stone plays the role of Eugenia 'Skeeter' Jones who also narrates the film from the book she is writing based on the viewpoint of the black maids. While her acting in this movie is fantastic, her wig is another matter altogether. The curls on the wig are almost too perfect and this makes it overly obvious the hair isn't natural. The use of a wig for this role was rather unnecessary.
8. Halle Berry- X-Men: The Last Stand
Halle Berry's usual pixie cut would have been perfect for her role in this movie as it suggests a certain level of fierceness. Instead, the filmmakers decided that they would use a mid-length, spiky, lilac-tinged wig. The overall look was disappointing to say the least. 'X-Men: The Last Stand' is a 2006 superhero film that is the third instalment to the 'X-Men' series of films that are based on the characters form Marvel Comics. Along with Halle Berry, others who starred in this movie include Hugh Jackman, Ian McKellen, Famke Janssen, Anna Paquin, and Kelsey Grammer. It was directed by Brett Ratner and written by Simon Kinberg and Zak Penn.
7. Colin Farrell- Alexander
Although Colin Farrell is known for his good looks, this wasn't the most apparent thing about he when he played the titular role in the 2004 epic historical drama film 'Alexander'. What was most noticeable was the dire wig he had planted on his head. His tufty blond hairpiece drew a lot of attention and Farrell himself even joked that it was his 'Doris Day look'. Also starring in this movie were Angelina Jolie, Val Kilmer, Jared Leto, Rosario Dawson, and Anthony Hopkins. It was directed by Oliver Stone who also co-wrote the movie with Christopher Kyle and Laeta Kalogridis. This movie had a fairly high budget of $155 million and barely made a profit as it grossed $167.3 million at the worldwide box office.
6. Tina Turner- Mad Max Beyond Thunderdome
Tina Turner is most usually associated with strutting her stuff on the stage during her musical performances. Probably her most famous hit single was 'Simply the Best'. However, she drew attention to herself for all the wrong reason when she had a career change and acted in the 1985 post-apocalyptic adventure film 'Mad Max Beyond Thunderdome'. She played Aunty Entity, one of the leading roles, opposite Mel Gibson. George Miller co-directed this film with George Ogilvie and also co-wrote the movie with Terry Hayes. To be fair to Tina Turner, most of the other cast members also had horrendous hairdos or wigs in this film.
5. Morena Baccarin- Deadpool
This 2016 superhero film is about the Marvel Comics character of the same name. It was directed by Tim Miller and written by Rhett Reese and Paul Wernick. Starring in this movie were Ryan Reynolds, Morena Baccarin, Ed Skrein, T.J. Miller, Gina Carano, and Leslie Uggams. Deadpool, played by Reynolds, is the alter ego of Wade Wilson. Morena Baccarin plays the role of Vanessa, Wilson's girlfriend. It is Baccarin who wears the wig in question in this movie. He switches from one style to another throughout the movie. One minute she has a cute pixie style and the next she has flowing locks. While some of the wigs look half decent, they really shouldn't have bothered with some of the others.
4. Peter Dinklage- The Boss
The 2016 comedy film 'The Boss' is about a female industry leader who is a millionaire who then gets sent to prison for insider trading and has to declare herself bankrupt. On her release from prison, she is forced to live in the apartment of her former employee who is a single mother. This movie was directed by Ben Falcone who also co-wrote this movie with Melissa McCarthy and Steve Mallory. It starred Melissa McCarthy, Kristen Bell, Kathy Bates, Peter Dinkage, and Tyler Labine. In the movie, Peter Dinkage plays the role of unscrupulous businessman Ronald Renault. He is also the enemy and former lover of Melissa McCarthy's character Michelle Darnell. While McCarthy's wig in this film is amusing, Dinklage wins the trophy for the worst wig in the film. The raven black plait looks nothing short of ridiculous. In defense of the decision to make him wear this, it does add to the comedic effect of the movie.
3. Morgan Freeman- Ben-Hur
In this 2016 historical period drama film, Morgan Freeman wears a wig that is difficult to decide if it is fabulous or hideous. The dreadlocks he sports for his role as Sheik Ilderim are a look that Freeman has not been seen with before. 'Ben-Hur' was directed by Timur Bekmambetov and written by John Ridley and Keith Clarke. It starred Jack Huston, Toby Kebbell, Rodrigo Santoro, Nazanin Boniadi, Ayelet Zurer, and Sofia Black D'Elia. This movie is the fifth adaptation of the novel by Lew Wallace. This movie actually made a loss as it grossed just $94.1 million on a budget of $100 million.
2. Nicole Kidman- Lion
This 2016 biographical drama is based on the non-fiction novel 'A Long Way Home' by Saroo Brierley. It is the directorial debut of Garth Davis and was adapted into a screenplay by Luke Davies. The film starred Sunny Pawar in the leading role and also starred Dev Patel, Rooney Mara, Nicole Kidman, David Wenham, and Divian Ladwa. Nicole Kidman plays the adoptive mother of Saroo Brierley, a man who was originally from India. When playing the older version of the adoptive mother, Kidman has her natural hair and looks stunning. However, when the film goes back in time, she sports an offensive bright red wig in an unflattering cut. While the wig plays an important role in showing the difference between the older and younger versions of the character, they should have selected a more flattering wig for Kidman to wear.
1. Robin Williams- Mrs Doubtfire
One of Robin Williams' most memorable roles was as the titular character in the 1993 comedy-drama 'Mrs. Doubtfire'. Williams plays a man who has been stopped form seeing his children by his ex-wife. He is so desperate to spend time with them he dresses as an elderly lady and takes on the role of their nanny. There are two particularly great scenes involving the wigs in the movie. The first is when Williams is first being transformed into a woman and tries on one horrendous wig after another. The second scene is when he is not dressed as a woman and he is preparing breakfast in the kitchen. When someone comes into the house, he needs to make the transformation into Mrs. Doubtfire quickly. Not only does he put on the wig at a ridiculous angle, he also realizes that his prosthetic face has fallen out of the window. He looks out just in time to see the garbage disposal truck run over his face. This movie was directed by Chris Columbus and was written by Randi Mayem Singer and Leslie Dixon. It also starred Sally Field, Pierce Brosnan, Harvey Fierstein, and Robert Prosky. 'Mrs. Doubtfire' was made on a budget of $25 million and grossed $441.3 million at the worldwide box office.